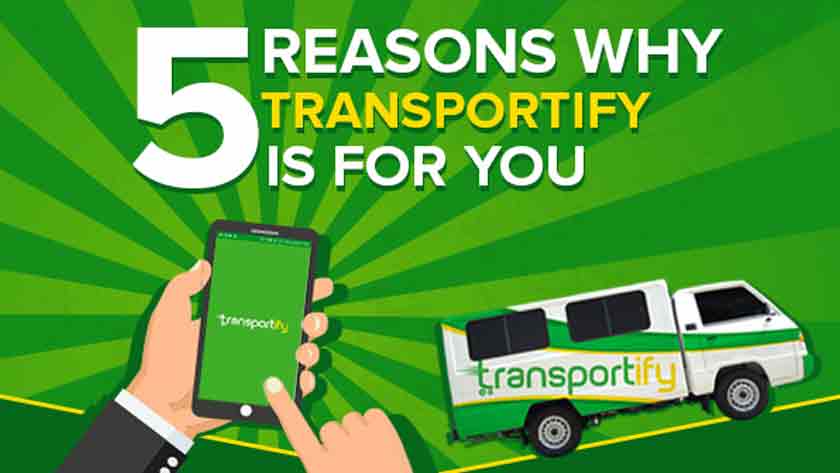 With the fast-changing landscape of the economy brought about by the current technological advancements, more and more businesses are shifting to the "modern era of customer service" which is through mobile and web access.
Officially launched here in Manila last August 2016, Transportify may be the next big thing in delivery logistics for SMEs who want their products moved in a fast, safe and cost-efficient way.
Affordability
Compared with traditional logistics method, Transportify offers as much as 40% in savings. They have a wide selection of vehicles ranging from Economy cars (Sedans and MVPs), L300s and Closed vans, which allow you to match your cargo and goods with the right vehicle; the smaller the vehicle, the lower the cost. As such, with their economy vehicles, you could already ship your cargo for Php250 for the first 3km and Php20 for every kilometre thereafter. These prices are already inclusive of a driver who provides pick-up at the point of origin as well as drop off and delivery at the intended destination.
Ease of Usage
With just a few clicks, you could already book yourself a delivery. Using Transportify's mobile and web app, it is not only cheaper but also easier to book a car and a driver around Metro Manila and surrounding areas.  You will just input the pick-up and drop off locations as well as the type of vehicle that you would be using and you would then be informed of the calculated delivery charge for the whole service.
Accessibility
The app also features a full GPS "track and trace" system for your courier as such you would know the status of your shipment before, during and after delivery.
Flexibility
Aside from being conveniently available on both mobile and web platform, Transportify app also offers a lot of flexibility in its usage. You can do "prescheduled bookings" wherein you can book your shipment for up to two weeks in advance. You can also do "multiple destinations" wherein you can ship multiple items at the same time to up to 10 destinations. All of which are guaranteed to be delivered on the same day.
Long Customer Service Hours
Transportify aims to assist its customer to the fullest with the presence of a customer service desk open from 6AM to 10PM daily. Their customer service is available through chat to help you with your booking or resolve any problems you may be having with your deliveries.