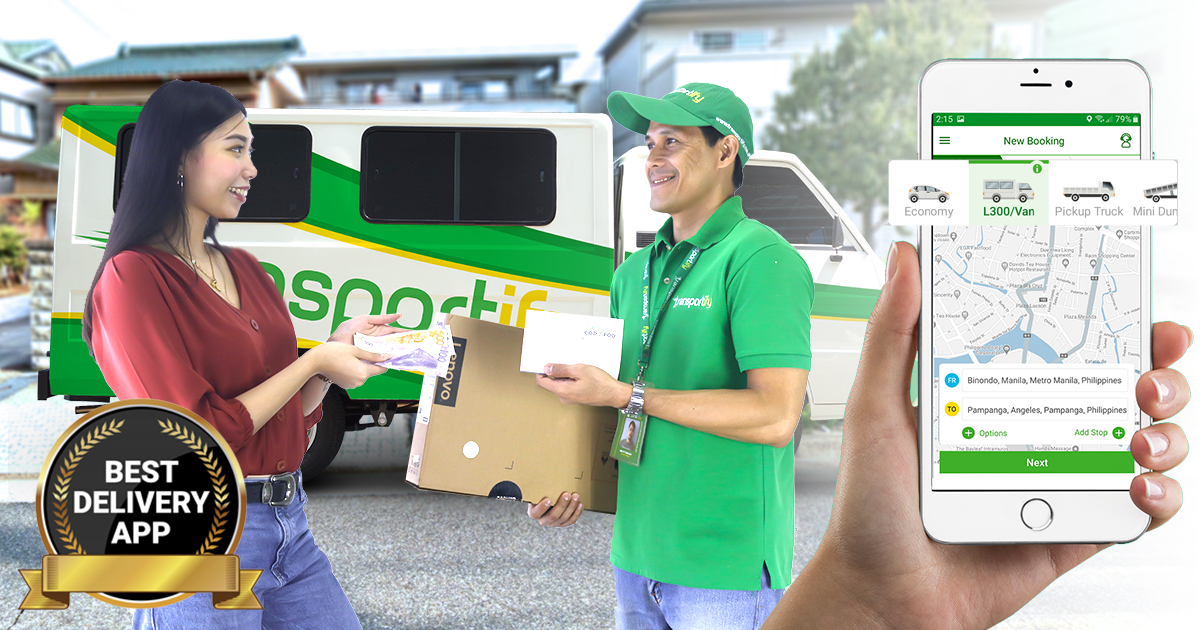 Just like in all other countries, logistics services play a vital role in the Philippines. The flow of goods, from apparel to construction materials are all made possible by various logistics companies. In fact, the logistics sector is considered one of the main drivers of economic growth. However, there has been a shift in the behavior of consumers and businesses. The prevalent notion is that deliveries should happen immediately and at any time. This growing trend gives rise to apps for delivery and trucking services in the Philippines.
According to a report from the Organization for Economic Cooperation and Development (OECD), the logistics sector plays a pivotal role in all the countries of Southeast Asia. The report further states that an efficient logistics system can greatly help the economy of a country because it improves trade and enhances connectivity to better serve and meet the needs of consumers.
Trucking services and various apps for delivery also help many local and international businesses. It is an undeniable fact that business owners want to grow their companies. And one sure way of achieving growth is to move your products to other areas in the country. This means transporting goods from Manila to other cities like Baguio, Cebu, and Bacolod. However, such operations require logistics operations. This is where apps for delivery and trucking services come into play. 
In addition, a well-developed logistics system can serve as an enabler for urbanization. Many businesses in the Philippines often move their goods from the nation's capital to various cities all over the archipelago. For example, a computer store in Manila can open up a branch in Northern Luzon and send stocks regularly to that area. In return, the consumers in that locale benefit greatly from new technological products that were not available to them before. 
As stated earlier, trucking services are being used by many businesses in order to transport goods from one specific area to another or to other parts of the country. And trucking companies are just there to provide truckers and trucking service providers the means to be able to do so. Here are some reasons why you should opt for trucking services and apps for delivery instead of executing the operation on your own.
The table below shows the vehicle types of Transportify for delivery operations.
Vehicle Type
Dimensions/
Weight Limits
Base Price


(Metro Manila)

Base Price


(Outside Metro Manila)

Base Price


(Visayas/Mindanao)

Wing Van 

32 to 40 x 7.8 x 7.8 ft




12000kg to 28000kg

7500 PHP

6500 PHP

6500 PHP

6w Fwd Truck

18 x 6 x 7 ft




7000kg

4850 PHP

4850 PHP

4850 PHP
Closed Van

10 to 14 x 6 x 6 ft




2000kg to 4000kg

1800 PHP

1450 PHP

1450 PHP

Open Truck

10 to 21 x 6 ft x open




2000kg and 7000kg

2300 PHP

1950 PHP

N/A

Mini Dump Truck

10 x 6 ft x open




2000kg

1500 PHP

1200 PHP

N/A

L300/Van

8 x 4.5 x 4.5 ft




1000kg

430 PHP

330 PHP

310 PHP

Small Pickup

5 x 5 ft x open




1000kg

310 PHP

250 PHP

220 PHP

Light Van

5.5 x 3.8 x 3.8 ft




600kg

250 PHP

192 PHP

225 PHP

MPV/SUV

5 x 3.2 x 2.8 ft




200kg

160 PHP

130 PHP

140 PHP

Sedan

3.5 x 2 x 2.5 ft




200kg

140 PHP

110 PHP

120 PHP
Why Use Apps for Delivery and Trucking Services?
Apps for delivery and trucking services have revolutionized the way consumers interact with logistics companies. Gone are the days when customers have to schedule deliveries in advance and meet the cut-off times of logistics companies. With these apps for delivery operations, a customer can create a booking at any time and from anywhere as long as that area is being serviced by the logistics provider.
In the section below, we will go over the key reasons why a business or individual client should opt to use an app for delivery and trucking services.
SEE ALSO
Affordable logistics solution
For many business owners, low-cost but effective solutions are also preferred when addressing a need or wanting to reach a goal. Although there are many processes that can be accommodated by in-house teams, logistics is an operation that is best handled by delivery apps for trucking services. In addition, procuring trucks to fulfill the delivery operations is an expensive way to boost the logistics efforts of the company. Furthermore, it would only lead the business to face challenges such as vehicle breakdowns and the need to train drivers.
In order to acquire effective trucking services at affordable prices, many companies choose to use apps for delivery. Many delivery apps like Transportify offer affordable rates due to the fact that it is highly customizable. This means that a customer would only pay for the services that were selected. As such, there are no hidden fees nor are there any monthly subscription charges. 
These apps for delivery do not own any of the trucks on their platform nor are the drivers considered as their employees. This enables them to run operations at minimal overhead cost. This is another reason why apps for delivery and trucking services are able to provide low rates to many customers and businesses.
Flexible delivery service
Another reason why individual clients and businesses use apps for delivery and trucking services is largely due to the fact that they offer flexible delivery operations. From a wide range of vehicle types to 24/7 deliveries, these services are the main reasons why there is a growing demand for these logistics apps.
Market demand is another tricky situation to deal with in the Philippines. There are seasons wherein consumer demand is very high and also there are times when it is at its lowest. Thus, it is important for a company to adjust quickly to the rise and fall of consumer demand. And if it only relies on its own in-house fleet of delivery trucks,, there will be times when it will face many challenges. Thus, the best choice would be to outsource the delivery operations to a app for delivery in order to face these fluctuations in the market effectively.
 Most apps for delivery have a wide range of vehicle types to support the various logistics processes. There are delivery apps that offer vehicles from motorbikes to 4 wheeler trucks. These apps are best suited for handling small parcel deliveries. However, there are some apps that focus more on larger and heavier deliveries. These apps are preferred by most businesses, such as fast moving consumer goods (FMCG) and even SMEs (small and medium enterprises) to handle their logistics operations. 
Round the clock operations
Nowadays, we live in a fast-paced world where the flow of information and goods happens at such high speeds. Because of this behavior, people prefer services with 24/7 operations so that they can do more. And this is precisely what apps for delivery and trucking services offer.
The nature of app-based logistics services is that they are on-demand because users can access them anytime. That is why these apps are run with the intention of being able to accommodate goods at any time. That is why many companies use these delivery apps, especially during the last quarter of the year when consumer demand is very high. 
The 24/7 logistics services enable businesses to adjust immediately to the peaks and valleys of consumer demand. For example, businesses can easily book a truck to replenish stocks of a distribution center when there is high demand. And they can do so at any time of the day, including holidays. 
On top of that, these apps for delivery have 24/7 customer service operations that customers can reach in case they have any queries or concerns regarding their delivery bookings.
| | | |
| --- | --- | --- |
| | or | |
Frequently Asked Questions:
What are some apps for delivery in the Philippines?
📱 In the Philippines, there are many delivery apps available in the market. Lalamove and Toktok are best known for their motorbikes which can handle small and parcel deliveries. Grab is also a notable delivery app in that space but goes even further by offering "pabili" services. But for bigger and bulkier deliveries, Transportify is the delivery app of choice for many businesses.
What are some challenges faced by trucking services in the Philippines?
📱 One of the challenges faced by trucking companies in the Philippines is the fact that it is an archipelago and that some long-distance deliveries involve interisland roro shipping services. Another challenge faced by these trucking services is the seasonality of demand. There are some months wherein demand is very high and delivery operations are very busy. However, there are also "dry" months with little delivery operations.