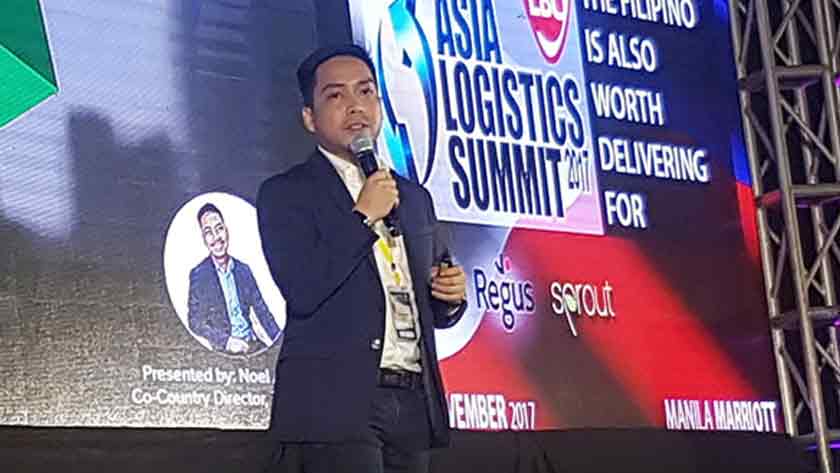 Transportify Philippines'  Co-Country Director and Head of Sales and Marketing Noel Abelardo was one of the featured presenters at Asia Logistics Summit 2017, the nation's premier logistics industry event.  The event was held last November 24, 2017 at the Manila Marriot Hotel in Pasay City, Metro Manila.
In line with the event's core, Abelardo presented a discussion titled Changing Logistics Through Technology. In his talk, Abelardo tackled local logistic matters and how they affect the country's economy, environment, and social affairs. He also discussed how today's logistic system is more suited for yesterday's customers, and went on to talk about the real demands of today's customers, as well as the operational problems that prevent the country's growth. He also included the benefit of Transportify as an on-demand delivery app. Abelardo ended his discussion by emphasizing how technology can be a solution to improve Philippines' logistic problems.
Aside from Abelardo, other speakers attended the event, coming from different logistics service providers such as LBC, UPS, Airfreight 2100, and many others. Asia Logistics Summit 2017 brought together the elites of the business world that are changing the supply chain logistics services and management, not just in the Philippines but all across Southeast Asia, to share and present ideas that can help improve the economy.
Asia Logistics Summit 2017 is a full-day event featuring the leaders of the logistics industry. The event was presented by LBC Business Solutions and organized by Asia CEO Events. LBC Business Solutions is an air, sea, and land freight logistics solutions provider, while Asia CEO is the organizer of the largest business forums and summits in Philippines.