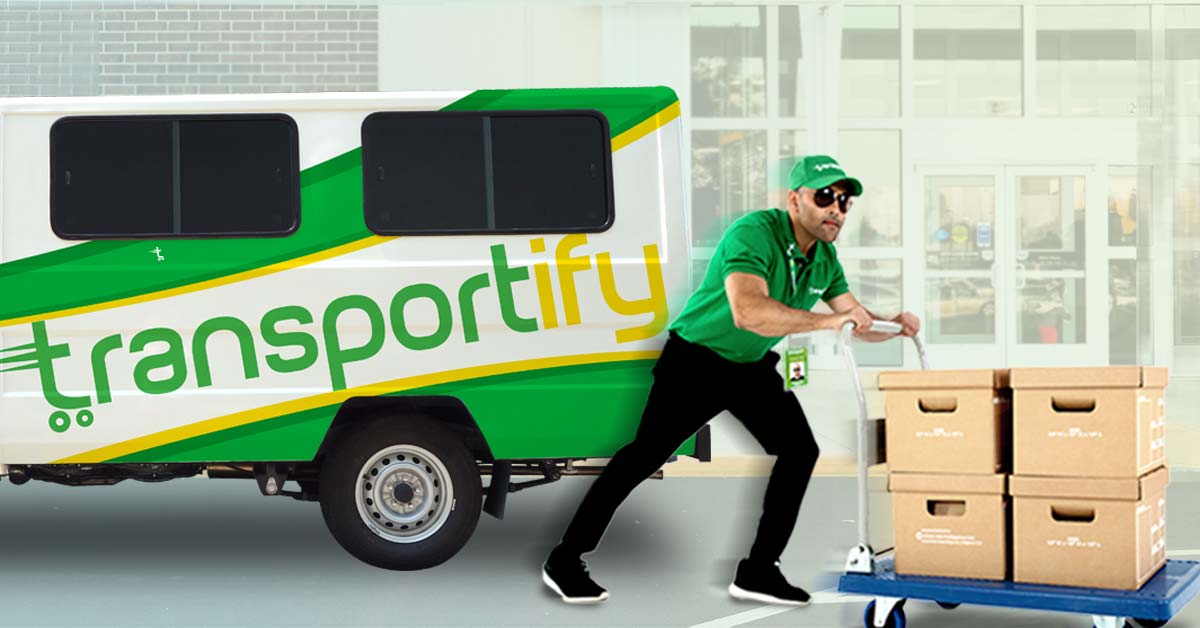 Are you looking for a reliable local courier service to assist you with your logistics requirements? If that's the case, then you should give this article a read. We're going to look at the qualities which define the best courier service and how to find the perfect company for you.
1A strong track record is key
When making a commitment to entrust your logistics to a local courier service you need to ensure that they have a strong track record of delivering excellence. A company which has been around for a while and has had a wealth of positive reviews from their clients means having successfully performed deliveries in busy areas and peak-times without issue. Running smoothly all-year round and finding innovative ways to overcome obstacles is one of the most valuable qualities that you can find in a reliable courier service.
2They're certified and insured
You need to know what your courier service is and isn't responsible for. You need to have faith in the fact that in the event of a problem, that your courier service will do everything in their power to set it straight. It's all about protecting yourself and the customer at all times.
3Flexibility with shipping options
The best courier services will have a large fleet of vehicles to choose from, caters to the wider service area and variety of options which are both fair and realistic. This flexibility will mean that you can meet high demands from customers and ultimately have enough variety to exceed expectations and get the job done with care and consideration with affordable courier rates.
4Offering premium quality services
They should offer quality standard services to all. But the best courier companies will also offer premium services to those who are looking for a much faster turnaround. This could include last mile home delivery, house-moving services, luggage delivery and more at budget-friendly courier rates.
| Vehicle Type | Rate Based on 20 kms. Distance |
| --- | --- |
| Economy | ₱590 |
| Economy Extra Space | ₱690 |
| L300 | ₱1,100 |
| Closed Van | ₱3,150 |
| Closed Van Extra Space | ₱3,550 |
5
Reliable delivery services
There's no good working with a company that offers one thing and delivers another. Reliability is key, as you'll be expected to offer the very same to your customers. As such, it's important to partner with a company that you know will deliver on time every time. Security and efficiency are among the most important aspects of delivery service and should be adhered to, always.
6The highest level of customer care
You want to work with a company who puts the customer first. This includes you, and your customers as well. A reputable and reliable company like Transportify will have a 24/7 helpline for those who need assistance. They will have highly trained drivers that present themselves well and interact with the customer with the highest level of professionalism and courtesy.
7The latest in technology
Another great quality to look for is the integration of technology in their operations. We live in a digital world and it's important that logistics companies are doing everything that they can to keep up. Transportify for example, use a state-of-the-art GPS tracking system which is second to none. This allows you to track your parcel and driver in real-time, at all times. Additionally, it notifies the driver of any traffic and weather conditions which might affect their delivery time and offer sensible rerouting options.
Take your time and do plenty of research before rushing in with a logistics company. If you'd like to trial our incredible services before making a decision on who to settle on, then please feel free to contact us. We're confident in the fact that we can exceed your expectations and meet your requirements no matter how big or small!