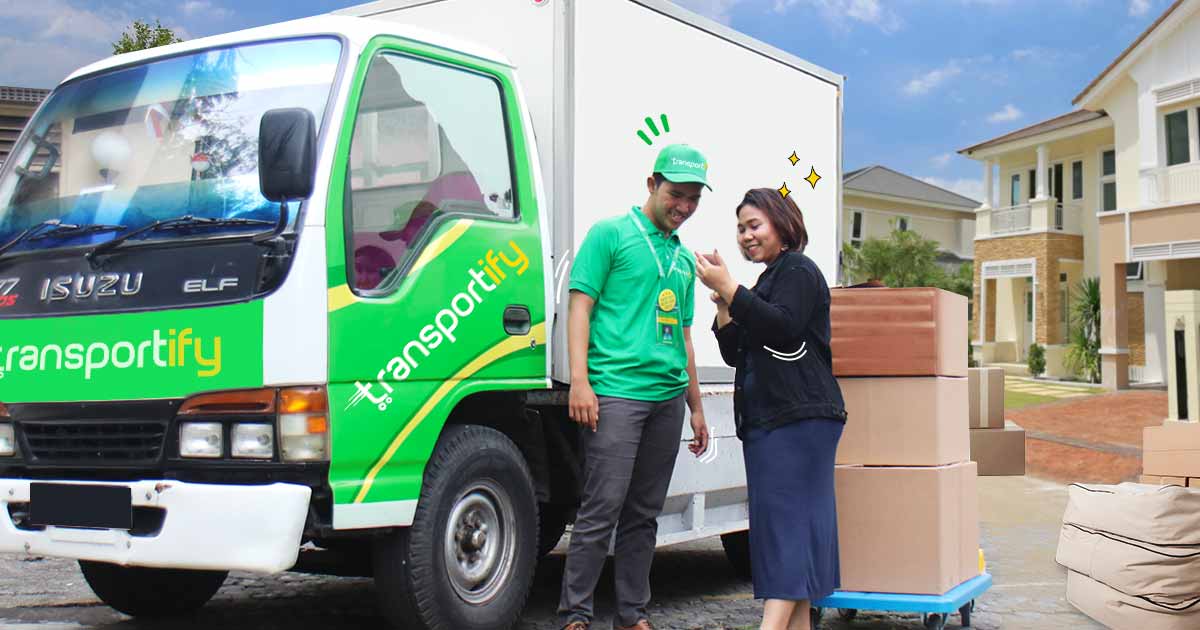 Moving to a new house or apartment is an incredibly exciting time in your life, but there's so much to think about. It can become rather stressful unless you take a breath and be sure to plan the procedure thoroughly with the help of a trusted movers app.
In this post, we're going to take you through a list of things that you must remember to do! If you follow this guide, you shouldn't have any issues when relocating and finding a reliable and trusted moving company. In fact, it may even be an enjoyable process for you! Let's begin…
1It's time to purge
Moving gives you a unique opportunity to de-clutter your belongings and get rid of some things that you don't need, never use, and is taking up too much valuable room and space in the moving service vehicle that you'll use. Go through every room in your home and identify what you want to get rid of. Then you can try to give some old bits away to charity shops!
2Check your food stores
Is everything in your kitchen worth moving? Perhaps you have some food which is about to expire? Maybe you have some frozen meats which are going to be too difficult to move? Why not collect some food and give it away to a local homeless shelter? You'll be doing a good deed, whilst making the move less awkward.
3Who is going to help you move?
Deciding on which "moving" company to assist you is another important step. That said, you can simplify the experience by choosing Transportify movers app. We have revolutionized Lipay Bahay, making it incredibly easy for people to find a moving truck for rent in the Philippines to help transport their home from one place to another using your mobile phones or computers. Here is our standard pricing to give you an idea:
| Vehicle | Standard Rate | Capacity |
| --- | --- | --- |
| L300/Van | ₱500 | 1,000 kg. |
| Closed Van | ₱2,150 | 1,700 kg. |
| Closed Van Extra Space | ₱2,550 | 1,900 kg. |
4
Get all of your packing supplies
You can't move your life without boxes! Invest in all of the packaging supplies that you need to get your possessions boxed up and ready for transportation (i.e., cardboard boxes, packing tape, bubble wrap, sugar paper & marker pens).
5Order new home essentials in advance
One of the most exciting aspects of moving into a new home is ordering some new essentials. Order them ahead of time so that you can take advantage of your new home essentials when you arrive! There's no problem with transporting your orders because there are flexible moving service providers like Transportify who can do the job for you.
6Get packing!
Next, it's time to start packing everything into your boxes. We would start by going room to room and packing everything in order. Additionally, you'll want to pack items that you won't need for the next week or so. Keep your essentials on standby until the day that you're ready to move and have a few spare boxes ready for it!
7Book your time off
There's no good trying to move to a new house before or after you finish work, nor is it ideal using your only day off to do so. We would advise booking at least a couple of extra days to sort the move and get settled in and unpacked. You can book a moving truck for rent up to 14 days in advance through a movers app with advance tech like Transportify.
8Sort your utilities out
It's always worth calling your utility companies in advance and letting them know that you're due to move to a new house. In most cases, you'll need a technician to come out to your new property so be sure to get it done. You don't want to arrive at your new home and have no water or electricity!
9Have your new home deep cleaned
You should arrange to have your home thoroughly cleaned the day before you arrive. That way it can be nice and clean when you arrive. You'll feel much better once you're settled into a fresh environment.
10Relax!
Try not to let the stress get to you! If you take a step back and sort everything in advance as opposed to leaving it to the last minute, everything will run smoothly. If you're moving long haul, then be certain to check out our fleet and prices. We're certain that our house moving service will be of satisfaction to you. Simply contact us today for more information!