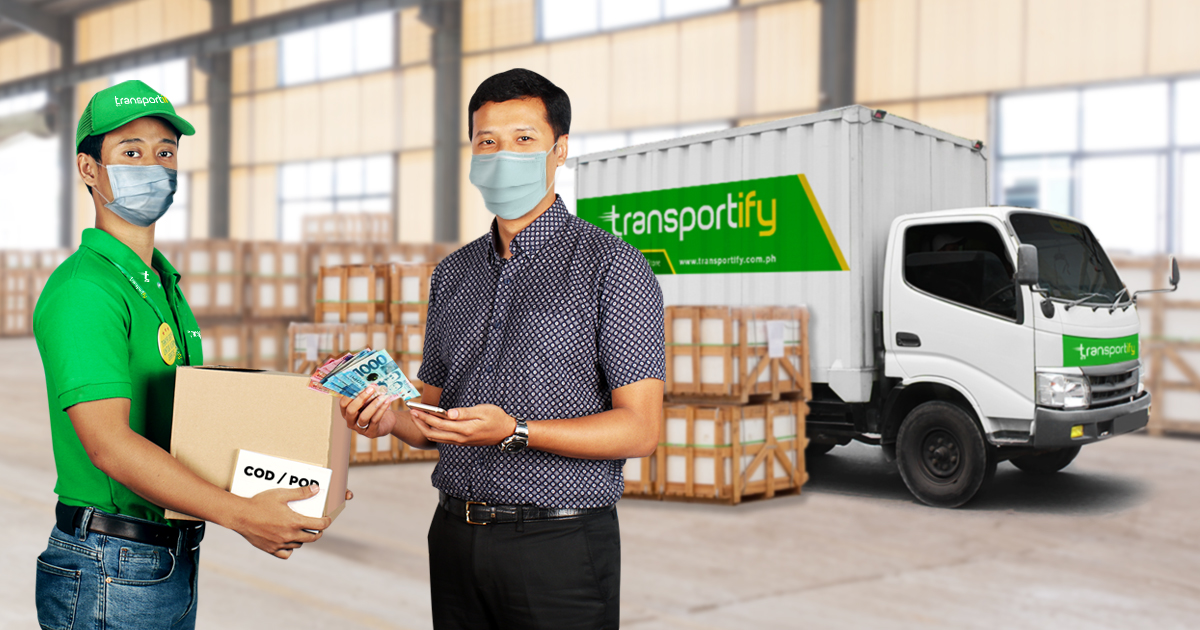 Bulky items are usually harder to manage and transport because of their odd size and volume. Customers are hesitant to transport bulky items due to the high cost of service and, in some cases, a lack of proper handling because bulky items are more valuable. Worry no more, Transportify offers the most affordable but high-grade bulky delivery service in the logistics marketplace. Transportify is more than just a personal delivery service; it also serves as a third-party logistics partner and delivery service with COD (Cash on Delivery) platform in the Philippines for its business program clients.
What Are Bulky Items?
Customers, retailers, and merchants are increasingly demanding low-cost shipping of bulky goods across cities and regions from logistics companies and shipping service providers. Bulky items are those that do not fit conventional delivery motorcycles or sedans in most cases. For a more clear example, these are often furniture, appliances, office equipment, tons of books, construction supplies, odd-sized and fragile art pieces, home fixtures, industrial equipment, a big batch of stocks of all sorts.
Consumers buy a lot of things online. They're also becoming more at ease with purchasing large — and expensive — items. These online transactions are one of the drivers for the demand for bulky delivery service. To meet this demand, a logistics provider like Transportify seeks to provide an on-demand bulky delivery service that is e-commerce friendly for last mile deliveries. Under our Transportify Corporate Account for Business, businesses can provide their clients a fast and reliable bulky delivery service with COD. Check the table below for a comprehensive description of our Transportify Corporate Account for Business.
Business Program
Services
Program Features
Live Support

Open 24/7

Prepay

Available

Postpay with Monthly Invoicing

Available

Destinations

A total of 16 destinations can be added in every booking

COD/POD
COD + POD
2.50% of invoice
Min of 80 PHP
(Flat Fee/Booking)
POD Only
80 PHP for ≤ 3 destinations
160 PHP for ≤ 10 destinations
200 PHP for ≤ 15 destinations
Insurance and Warranty

Up to 3 million PHP coverage from OONA Insurance

Nationwide Service Area

Available




Interisland and Same Day Trucking in Luzon, Visayas, and Mindanao

Business Web Dashboard

Team Account Management Customized Reports
SEE ALSO:
We provide 100% guaranteed return services, such as POD (Proof of Delivery) and COD (Cash on Delivery). All Business Program customers have these services enabled by default. Customers can access these services in our app during Step 2 of the booking process. Transportify's delivery service with COD is affordable in price, has a high limit of Php 60,000 COD transactions per booking, and direct bank transfer to your bank account within 1-3 business days. On top of that, cash and documents collected on behalf of our business program customer are subject to full warranty against loss.
Delivery service with COD is an impactful strategy for businesses nowadays. We are sure that with Transportify's bulky delivery service with COD you will be at the top of your game and earn great satisfaction from your clients.
Better Delivery Service with COD (Cash on Delivery)
With increasing competition in the online retail industry, stores must gain more buyers, and one of the best strategies discovered by far is the Cash on Delivery payment system. Delivery service with COD is a method of selling goods online in which customers pay for the product only after they receive it.
Here are the reasons why delivery service with COD is a good strategy:
Expansion of market reach and penetration
According to the study of Bangko Sentral ng Pilipinas, 9 out of 10 Filipinos prefer online purchases, with payment typically made via electronic banking. However, only 20% of Filipinos have bank accounts. As a result, online banking as a payment option is only available to a limited number of people.
Delivery service with COD enables potential customers who do not have bank accounts, which constitute a large population, to purchase online. Delivery service with COD helped the leading online marketplaces to increase their market value since 2013 when they first started it. And if online sellers want to grow their customer base, they need to catch up with the trend right away. Delivery service with COD also saves clients money by avoiding an additional 1-2 percent in credit card interest.
Boosted client trust
Buyers consider payment security when selecting an online store, and many prefer delivery service with COD because it is so simple. It does not require bank transfers, which eliminates concerns about online fraud or scams. Most people are scared of scams and avoid making online purchases as a result. Delivery with COD allows you to convince clients that you are not a scammer and that their transactions with you are legal and secure. Delivery with COD also protects online sellers.
Improve satisfaction of customers
As part of the COD agreement, a client can inspect the product before accepting and paying for it, allowing them to return it if it is damaged. It strengthens the client-seller relationship by giving clients a sense of importance and allowing the seller to improve their services.
Business Oriented Bulky Delivery Service of Transportify
Now that we have shared with you the value of COD to your business, let us expand more on the inclusions or perks of Transportify's end-to-end bulky delivery service. If you choose us, we acknowledge that delivery is an extension of your service to your clients. Hence, we assure you that their experience will be worthwhile and worth every penny. Below are the advantages of the bulky delivery service of Transportify.
Proper handling of bulky items
Transportify provides relevant training to its drivers and extra helpers to educate them on the dos and don'ts of transporting a bulky item. We have created a reliable and consistent system for customers to be more confident and less concerned about their bulky items if they choose Transportify. First, insurance is included in every booking under us, whether you are an individual or business booker. For business program bookers, the insurance coverage is up to 3 million. Second, we have an in-app feature for real-time GPS tracking where customers can track their items from point to point.
Wider service area
Your clients can come from the metro or rural areas of the Philippines. Transportify has a wide service area that can support you in distributing your bulky items throughout Luzon, and to some cities of Visayas and Mindanao. Bulky delivery service can be a challenge, especially if the destination is far-flung, but Transportify makes sure to fulfill your deliveries with our wider service area.
Customizable service
The bulky delivery service of Transportify is the most affordable because it allows you to customize your service. Transportify has a fully customizable service that you can curate directly through our on-demand mobile and web application. Through the Transportify app, you can choose the vehicle, time type, driver preference, extra services, and payment method.
Available 24/7
Transportify is a bulky delivery service provider that is operating every day, 24 hours. There will be instances that your client will need their bulky items immediately, or your bulky items are time-sensitive. In both cases, you can book via the Transportify app whenever you need it.
Aside from the availability of our fleet, we have Customer Service ready to assist you with each concern every time. Our chat and call hotlines are always available in case of booking concerns and inquiries.
| | | |
| --- | --- | --- |
| | or | |
Frequently Asked Questions:
📦 When I book Transportify's bulky delivery service with COD, can I have multiple destinations?
Yes. You can add up to a total of 15 destinations for every booking. The multiple destinations feature is helpful if you need to distribute bulky items to several customers in a single day because it saves time and money. Transportify has a wide fleet selection of up to 15 000 kilograms that can accommodate the transport of multiple bulky items at once. If you plan to add multiple destinations, you indicate on the app which drop-off/s will have COD transactions.
📦 Will an extra helper be included if I book a truck for my bulky delivery service?
Yes. If you book a Closed Van, 6w Fwd Truck, 10w Wing Van, Open Truck, and Mini Dump Truck, an extra helper is included to assist the driver in the booking. Especially for the delivery of bulky items, the included extra helper will be a great help in ensuring the safety of your item/s while in transit.