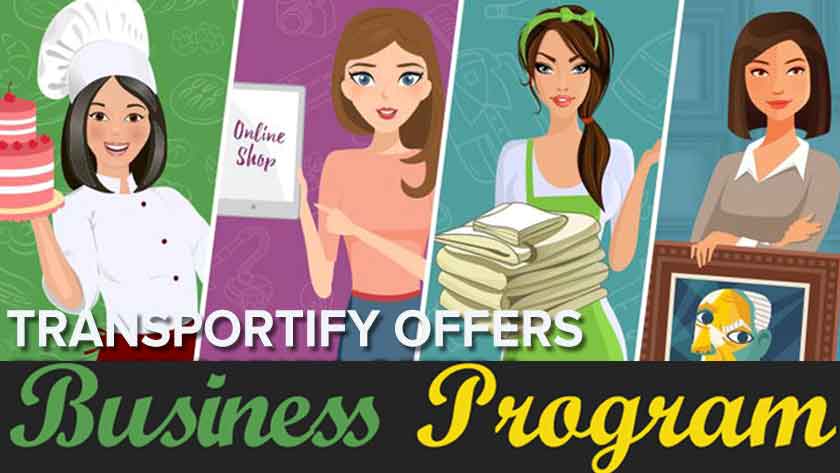 The Philippines is a developing country with budding small-to-medium entrepreneurs (SMEs) popping here and there. Such businesses would require a properly managed logistics system to distribute their products effectively and to better serve their customers, so most entrepreneurs engage with third-party logistics (3PL or 3pl) partners, such as the Transportify Business Program.
What is Transportify's Business Program?
Transportify for Business is a program especially made for entrepreneurs needing 3PL partners. Compared to the ordinary Transportify app transactions, this program has different service features that are designed for clients catering daily food delivery and flower delivery.
Why enroll?
There are many reasons to enroll your business to Transportify for Business. Not only is enrolling for the program easy, but our clients are also provided with live support, prepay and postpay options, warranty, and more benefits.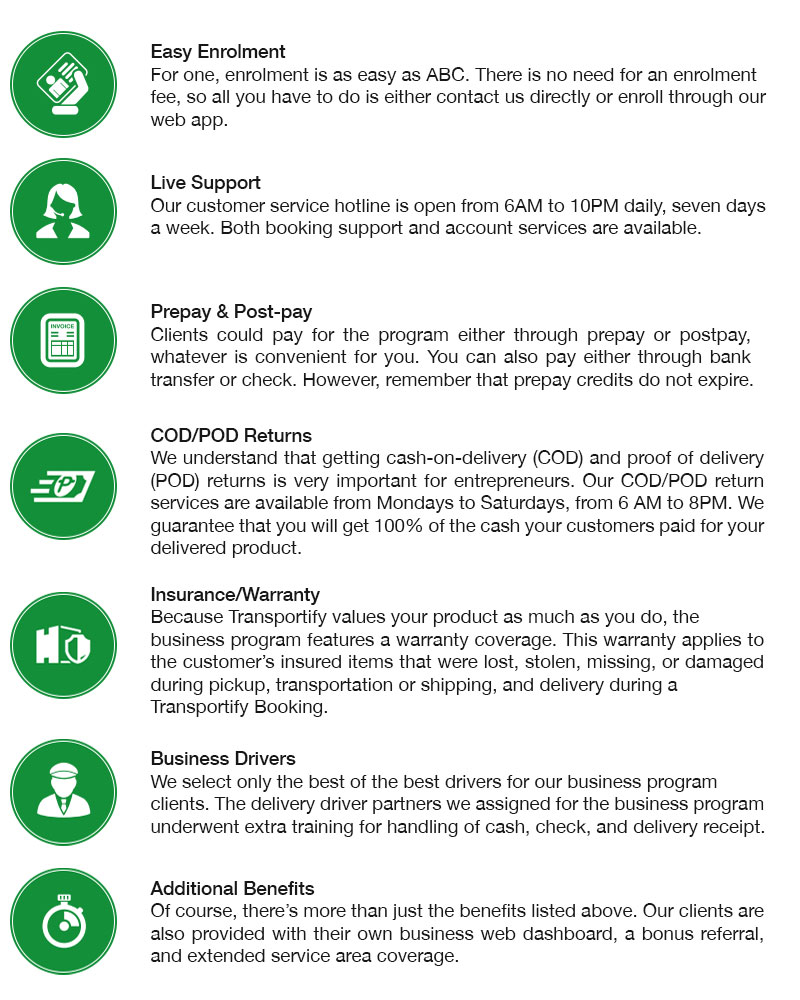 How to enroll?
Enrolling your business in Transportify for Business is easy! You just have to go to the Transportify website and click the For Business tab. Click Enroll Now and simply fill out the Transportify Business Program Registration form. You can also use the Quick Contact option if that's what you prefer.
With Transportify, having a business with good courier and delivery services is possible. You no longer have to struggle in delivering goods. Now, establishing your business's branding among current and prospective customers is easy!