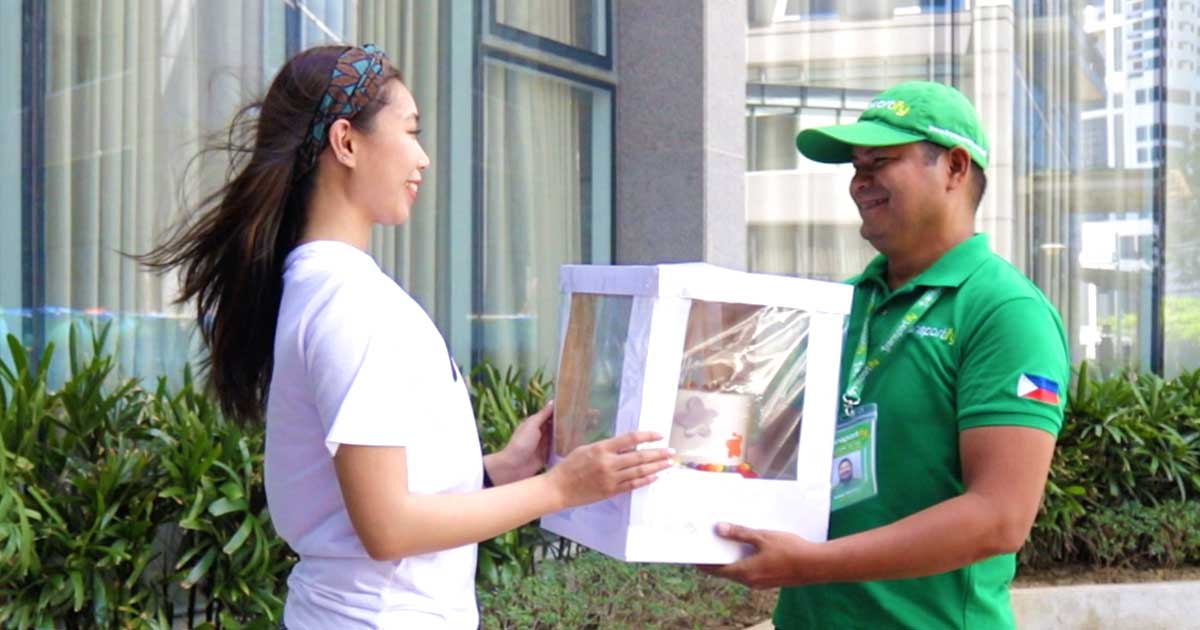 The Christmas season is not always fun and games for everyone. Before Christmas Eve dinners and office Christmas parties could be enjoyed, some people work hard looking for cheap courier services for cake delivery in the PH to make sure that everything is in place. If you are one of those people who get busy making their loved ones perfectly happy during the holidays, here are a few different ways to make your preparation more convenient with the help of the Transportify app.
Column 1
Column 2
Column 3
Manila
Vehicle Type
Standard Rate
Full Day Rate

Economy

₱190




+ ₱20 Per KM

₱1,800

Economy Extra Space

₱290




+ ₱20 Per KM

₱1,900

L300/Van

₱500




+ ₱30 Per KM

₱2,800

Closed Van

₱2,150




+ ₱50 Per KM

₱6,000

Closed Van Extra Space

₱2,550




+ ₱50 Per KM

₱6,400
Try our Sedan for Delivering Gifts!
We understand the time and effort you invest in wrapping your gifts to make them look even more special. As such, Transportify does not only offer cheap courier services for cake delivery in the PH but we also make sure that sending gift-wrapped packages is safer and more secure. Unlike other logistics providers who use motorcycles, Transportify uses sedan for delivery. You can be guaranteed that your beautifully wrapped gifts won't have damages.
Use our Food and Flower-friendly Services!
Our sedan services can be used for more than just delivering gift-wrapped packages. We also accept food delivery like cake and cupcakes, as well as flower deliveries in bouquets and in baskets. The sedan will keep the food and flowers fresh with its air-conditioning, and shield them from the harshness of sun and rain. This is what makes us best in offering cheap courier services for cake delivery in the PH and other stuff as well. If you're planning to send flowers as Christmas gifts or bringing lots of cakes to your office party, just use the Transportify app to avoid the hassle of carrying them yourself.
Deliver Company Giveaways with Us!
Companies love distributing giveaways among employees during the Christmas and New Year seasons. If you need help in hauling those boxes or bags of giveaway goods into your office before party attendees arrive, Transportify's cheap parcel delivery service is to the rescue. You can choose among our delivery vehicles what best suits your giveaways. If you're giving away appliances like TVs, refrigerators, and washing machines, we got you covered with our L300 vans and 4-6 wheeler trucks. You don't need to carry the burden of heavy giveaways — save your energy for the party later.
Partner with Us for Caterings!
Ever experience the hassle when you found out that your catering service won't be able to deliver the party food on time? Stressful right? But with Transportify's local same-day delivery and fast courier services, your problem is solved. Unlike other logistics providers that have restrictions on food with strong scents, Transportify even accepts lechon (roasted pig) deliveries! We also accept Noche Buena deliveries for huge family reunions and celebrations so you can enjoy the holidays without having to run around cooking in the kitchen all day long.
We hope that these suggestions in using Transportify app would help you enjoy a stress-free and worry-free holiday season.