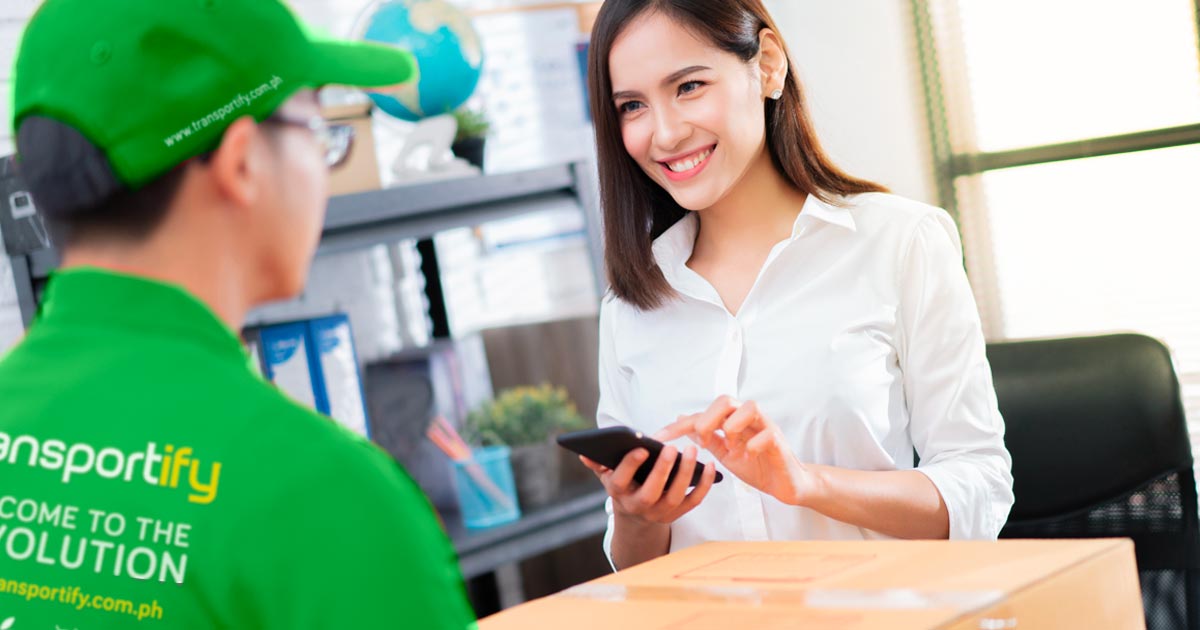 Nowadays, businesses are taking full advantage of having a third-party courier service available to them, as opposed to investing in a fleet of their own. Before you partner up with cheap courier services, you must ensure that they can meet your expectations and match the standard of service that you need.
And without further ado, let's look at these 4 important things to consider before making your decision:
1Will my packages be delivered on the same day?
Same-day delivery service is essential and should be one of the first things that you look for when selecting a courier service. It's nice to have the option at the very least. Check out Transportify's options for same-day delivery service below:
| | | |
| --- | --- | --- |
| Same-day Delivery Services Offered by Transportify | | |
| Quick | Immediate pick-up within one hour anywhere within our Standard Service Area in Manila and Pampanga. | |
| Schedule | Book up to two weeks before the pick-up time anywhere within our Standard Service Area. | |
| Full Day | 10 hours of delivery service with unlimited distance and destination within our Standard Service Area at a flat price. | |
| Long Haul | Provincial delivery service at a fixed price. Available for pick-up within our Standard Service Area in Manila and Pampanga. | |
Visit our website for more details about our Intra City and Long Haul fleet and prices.
2Is tracking your courier important?
In search for the most appropriate app for courier services, you will encounter some that do not offer the option to track your packages in real-time. When asked, 'is tracking your delivery important?' – some would argue that the customer needs to 'manage their time better'.
We're inclined to agree that customers should be able to place an order and forget about it instead of watching their package move from A to B. However, the state-of-the-art tracking system that we provide serves a wide range of functions. With this app for courier services, it's easier to see precisely where your valuable item is at any given time. It is also a great help if a customer calls up and ask when they can expect their delivery. Transportify courier and delivery service will be very happy to track your package and driver any time.
3Is customer care is paramount?
Look for a company who shares similar values as you. If you're going to outsource your product deliveries to a third-party courier service, then you need to make certain that they can be relied on to treat your customers with respect.
Do your research and get as much feedback as you can before rushing in and making any decisions. Understand that the company delivering your products will essentially be representing you. If you want to uphold and maintain a positive brand image and be seen as offering nothing but the highest standard of service; you're going to need your courier company on board as well.
4Is cheaper better?
You know the answer to this question, so we'll keep it brief: Weigh it up and look at what you're going to get for your money. If you can track your packages in real-time, you can get same-day delivery and you are confident that all items will be delivered with a smile and the highest standard of care; then you're better off spending that little bit extra. Going for cheap courier services isn't always the best; particularly if it ends up to the detriment of your reputation.
There you go! So you know what to look for when choosing the right courier service, but where can you find them? Look no further than Transportify courier! You can always rush in, select the first courier that catches your eye and then end up making a costly mistake or partner with Transportify and get high quality and reliable delivery service you've always wanted.