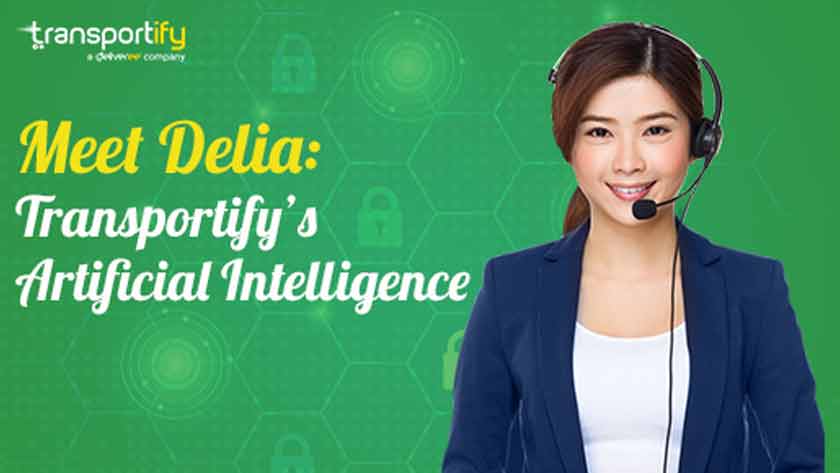 Pushing onward and moving forward as Manila's smartest logistics provider, the Transportify app achieved yet another milestone. Following their Driver-User Chat app feature, Transportify continues its mission in revolutionizing the local logistics industry by introducing a new addition to their web and mobile app features—Delia: Transportify's newest crew.
Who is Delia?
Delia is an artificial intelligence (AI) computer bot created and designed to make the Transportify app for delivery service more convenient by attending to the clients' needs. As a friendly AI, Delia can be relied on by clients the way they can rely on any trusted Transportify customer service representative.
How can Delia help?
Delia's number one purpose is to help clients find a matching Transportify budget truck rental service available after the client encountered two failed tries. If the Transportify app failed to match you with a driver on your first two attempts, Delia will pop up on your computer or phone screen and look for a compatible Transportify delivery driver partner and vehicle based on your delivery service needs. All you have to do is confirm the booking once Delia found you a Transportify driver and vehicle.
Is Delia available everyday?
Yes! Just like all the other members of Transportify's devoted Customer Service Team, Delia is available from 6 AM to 10 PM daily. But while clients have to initiate contact with any of our customer service representatives first for any inquiries, Delia's services operate automatically once she sensed that the client was not able to successfully find a matching Transportify driver and vehicle.
We hope that the addition of Delia into our booking system will improve Transportify as a courier and delivery services provider and show our clients how much we care about making their transactions smarter, smoother, faster, and more convenient than ever.