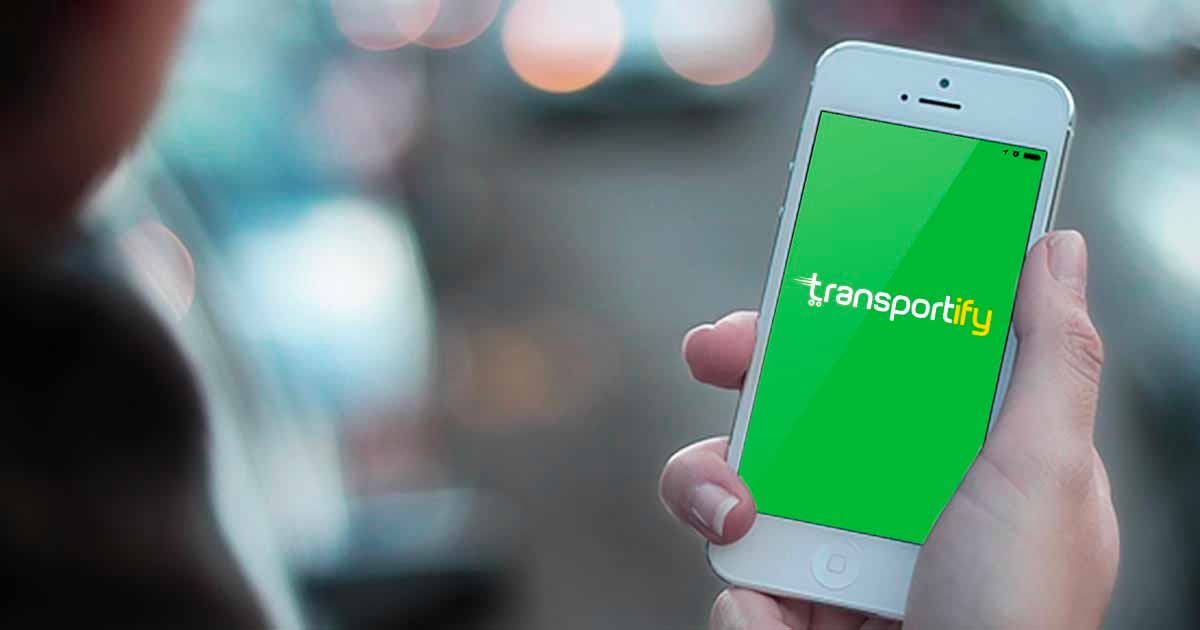 There are several types of businesses operating here in the Philippines for whom the delivery of the products and goods is an essential part of their business service – promotional, wholesalers, suppliers, e-commerce sellers, bakeries, flooring companies, road transportation equipment, and builder's merchants. Some of these businesses have their carriers. Still, many of them outsource their couriers or the delivery of goods and products to a third party such as Transportify, who's offering car rental Philippines with driver for the delivery of goods.
Businesses preferred to outsource third party couriers because they don't want to spend a lot of expenses for their business. Usually, you need another budget for the licenses, regulations, fuels, vehicle maintenance, tax, and driver training.
The option of outsourcing car rental Philippines with driver for the delivery of goods may seem a relevant decision – not unless the one you hire is not capable enough to deliver what your customer want.
As a business owner, hiring a third party courier is an extension of your business service. Meaning, if the courier company can't provide outstanding services for your customers, then you'll get a bad reputation about it. That's why it is essential to hire the best courier services here in the Philippines for the sake of your business reputation.
Once the courier can pull-out excellent services, your business will benefit from this, as you can gain loyalty from your customers. Remember, every customer interaction will affect your business reputation so that any unprofessional courier will leave damage in your business.
Why Comparing Courier Services Essential?
As technology continues to evolve and changes for the convenience of many, buying habits of the customers also change its expectations, especially online businesses. On top of business management and handling orders every day, online buyers or customers prefer fast and efficient delivery times. Many of these customers prefer a courier to have reliable and quality customer service and to expect excellent online shopping experiences. Not only it is applicable for online sellers, but other businesses as well who have physical stores in the Philippines.
If you choose the appropriate courier service that offers a delivery app for the convenience of many, you can able to enhance the shipping and shopping experience of your customers, which later on can boost your reputation, sales, and business growth. In the end, it's a win-win solution.
Two Things to Expect from a Reliable Courier Service Company
Here are the following key factors to consider about courier service to ensure that you only invest in the qualified one like Transportify.
Speed of the Delivery
The time needed for the customers to receive your products from the courier service will have a significant impact on the reputation of your business. It could increase your sales for good, or worst, it can lessen the overall sales. The reason is simple; this is due to the customer's feedback if they are happy or disappointed with the courier service.
According to a recent survey, customers who buy online expect their items to be delivered within one to five days. So, if the competition is rising, you may need to take the shipping to a different level. Other courier companies like Transportify offer Same-Day delivery and COD for the convenient of your customers.
Another thing to have a successful shipping experience is to study and research your competitors. Check their social media accounts and try if you can create a competition between them. To do this, create a poll or survey to know what your customers are expecting about online deliveries. The more research you can make, the more likely you can get the shipping experience your customer want.
If free shipping or next day delivery is essential for the business, you don't need to pay for a faster courier service. Just factor these additional fees into the shipping fees that the customers pay you. You can also create a promo for the items to add a feature like "free shipping." With that said, it's still a win-win solution — both the customers and the business benefit from each other.
Offering free shipping can give several benefits. Also, this kind of shipping is preferred by the younger generations these days. Moreover, this is excellent news for small business owners, as you can able to reduce the overall expenses for selling your items online and utilize the profits to grow your business.
Excellent Customer Service
Aside from the speed of the delivery, another essential factor to consider is the customer service of the courier company. The customer service offered by the delivery companies is out of your control, but it's always worth considering their reputation as a shipping partner. You may do this by checking the client's feedback in online reviews to create a wise decision.
As a business owner, you must be fully informed that the only customer interaction that you will have is between you and the courier. Any wrong move between you and the courier will leave a significant impact on your business – whether it's good or bad.
At the same time, there are scenarios that a delivery company will experience. So, if the customer service is full-informed about this possible delivery mishaps, they can provide excellent and satisfying support for your customers.
Customer service is crucial. Because some unhappy customers can voice out their issues on social media and leave negative comments which can affect your business, that's why it is advisable to monitor all the shipping experience along the way. With Transportify, you can do the 24/7 monitoring of your bookings or parcel with the help of their delivery app.
Transportify Offers Delivery App and Car Rental with Drivers in the Philippines
The budget car rental Philippines' industry is undergoing rapid changes driven by mobile technology. Technology startup companies like Transportify are operating in the car rental in the Philippines with drivers. They are changing the way companies and individuals do car rental in Philippines, particularly when they need a full-service driver as well.
Utilizing an advanced yet user-friendly mobile and web delivery app, Transportify is making it cheaper, more comfortable, and faster to get car rental in the Philippines with drivers than ever before. Our delivery app provides several vehicle types to choose from depending on the size of your packages.
One of our most popular choices for car rental in the Philippines is our Economy vehicle class. To our customers, Economy vehicles offer the most economical and budget car rental choice with prices starting at ₱170 in Pampanga and ₱190 in Mega Manila with just an additional ₱20 per kilometer distance covered from pick-up to drop-off. The rates for car rental Philippines with driver are inclusive of the driver's fee, who provides full-service of loading at point of origin and unloading at the point of destinations. You can check out the table below for the Standard Rates of all our available vehicles.
Column 1
Column 2
Column 3
Standard Rate

Fleet Type

Manila

Pampanga

Economy

₱190




+ ₱20/km

₱170




+ ₱20/km

Economy




Extra Space

₱290




+ ₱20/km

₱270




+ ₱20/km

L300/Van

₱500




+ ₱30/km

₱430




+ ₱30/km

Closed Van

₱2,150




+ ₱50/km

Closed Van




Extra Space

₱2,550




+ ₱50/km

10-W Wing Van

₱8,000




+ ₱85/km ≤ 60 km / + ₱65/km ≥ 60 km
Transportify delivery app and car rental Philippines with driver provide services to transport freight, cargo, goods, merchandise, and personal belongings. For transportation services that often require more extensive and commercial class vehicles, you can book L300, van, and closed van trucks using the delivery app. We have options for our customers that allow them to select the right vehicle match for the cargo and goods that they want to be delivered.
Learn more about what our services for car rental in the Philippines with driver and Transportify's awesome delivery app can offer to your business and personal delivery needs. Browse our site or download Transportify delivery app on the Android Play or Apple App Stores. You can also use the web app on your desktop to book your deliveries.