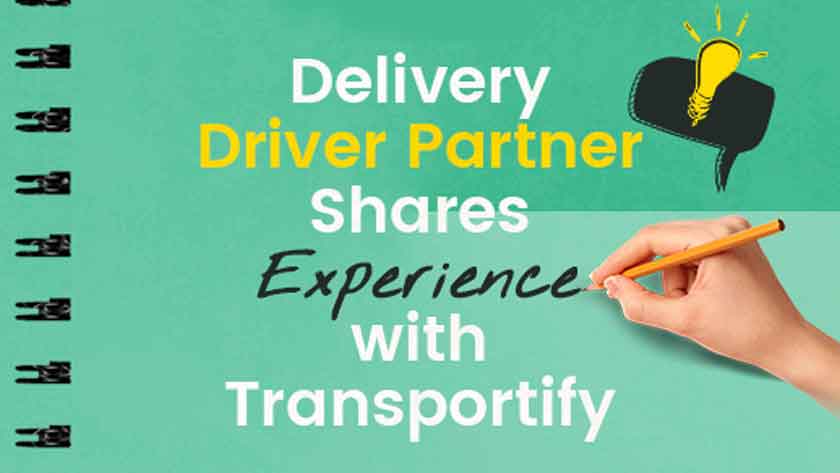 In an interview, Transportify Delivery Driver Partner Zosimo Halibay Jr. shared how much he enjoys his work experience and benefits since he joined the Transportify delivery company last August 16, 2016.
According to Halibay, there are many benefits in applying and being a Transportify delivery driver partner.  For one, he is earning as much as P50, 000 each month with just 3 delivery trips a day. For a 53-year-old retired policeman with only his pension to rely on for his children's tuition and his family's daily expenses, that kind of income is a great help. Additionally, he is not always tired from working since he can decide his own schedule. Moreover, being a Transportify delivery driver partner became a way for Halibay to meet new people and find new friends.
Flexible Schedule
One of the benefits of being a Transportify driver partner is having a flexible schedule. With the Transportify Driver Partner Program, many car owners like Halibay are able to earn income by accepting delivery bookings whenever they want and wherever they want. Drivers can choose to accept bookings with the time and date that fit their personal schedule. Accepting a full day booking request is not required but is based on their decision and availability. This makes the Transportify Driver Partner Program a good part-time job for people looking for extra income or for a productive thing to do during their free time.
Build Bridges
In his testimony, Halibay expressed how happy he is to interact with new and existing clients every day when driving around with his Transportify van for rent. Clients have the ability to take note a satisfactory delivery driver and choose to book them for their future delivery services. Halibay also discussed how grateful he is for his clients' positive feedback towards Transportify's on demand delivery app.
Fellow Drivers
Halibay also mentioned how glad he is to have such nice and kind fellow Transportify delivery drivers to work with.
"Maganda naman po ang experience ko sa Transportify kasi marami akong nakikilalang mga kaibigan, mga bagong kasamahan, at yung mga tao sa opisina na mababait, at mga customer na nagtiwala sa akin (My experience at Transportify has been great because I am able to meet new friends, new colleagues, and the office employees are nice, as well as the customers who have put their trust in me)," Halibay stated.
Above all, Halibay is grateful to be a part of Transportify and to all the help and happiness he has received ever since he joined the team. He also encourages others to try and apply as a Transportify driver partner.
You can also watch Halibay's testimony as a Transportify driver partner in YouTube.