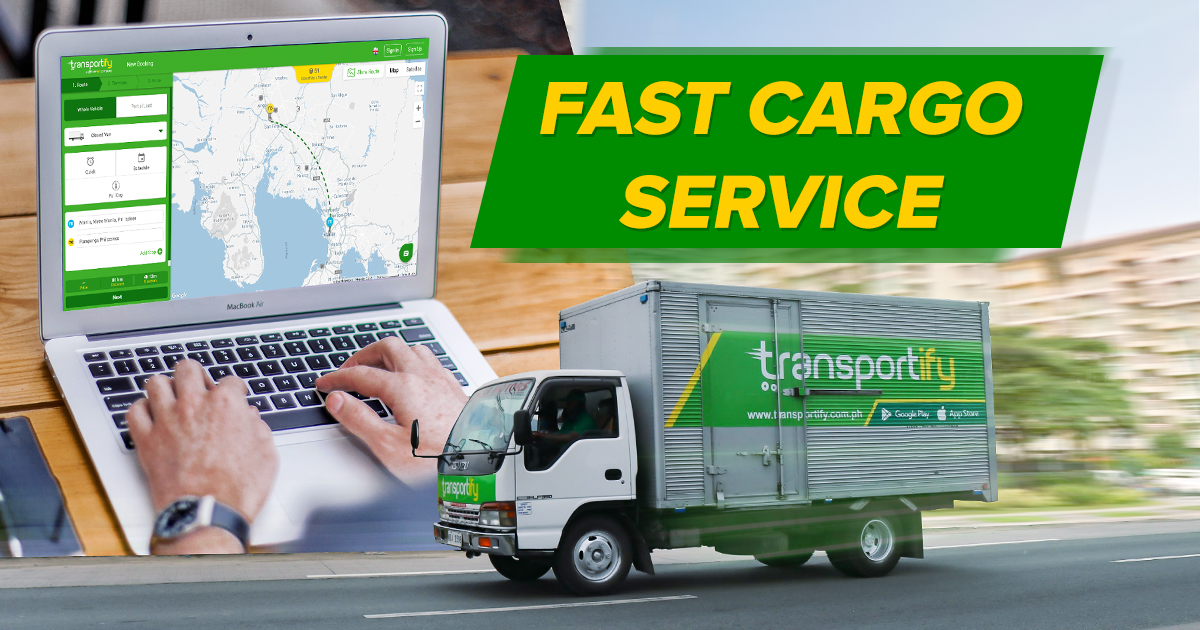 Many businesses are looking for fast cargo service in order to get their products delivered. There are many ways to accomplish this, but there is one that has become increasingly popular. Using an app delivery service can help you transport your goods quickly and efficiently to be at their destination on time. Read this article to find out the benefits of using an app delivery service.
What Makes App Delivery Convenient?
1

It gives you real-time updates

What makes an app delivery service so convenient is that it allows you to track the location of your goods at all times. You can see where they are on a digital map, which will enable you to determine if there are any delays. This way, if something goes wrong with the shipment along the way, you will be able to figure out what happened and fix it before it is too late. It also helps reduce stress because business owners do not have to worry about their cargo being misplaced or damaged during transport since everything is now in full view online through GPS tracking technology. Transportify is one of the fast cargo service providers with dependable GPS Tracking through the app, allowing both the owner and recipient to verify that their goods are being sent straight from point A to point B.
2

It provides a faster process

One of the most critical aspects is speed. If cargo service is not fast enough, it can cause problems with getting products out on time and meeting deadlines for clients who have ordered them. App delivery services are able to provide fast cargo services to deliver items quickly because they do not go through any third parties when shipping something. You are dealing directly with the logistics company, which means there will be fewer delays along the way than other transportation methods like parcel carriers.

The fact that app delivery companies usually have fleets makes this type of shipment method more efficient since business owners will not need to hire additional staff members just to crew the logistics operations and be the ones to first handly deliver cargo to your customers. Some of the standard vehicles and trucks that customers can book from an app delivery are as follows:
Vehicle Type
Dimensions/
Weight Limits
Base Price
(Metro Manila)
Base Price
(Outside Metro Manila)
Base Price
(Visayas/Mindanao)
Wing Van 
32 to 40 x 7.8 x 7.8 ft
12000kg to 28000kg
7500 PHP
6500 PHP
6500 PHP
6w Fwd Truck
18 x 6 x 7 ft
7000kg
4850 PHP
4850 PHP
4850 PHP
Closed Van
10 to 14 x 6 x 6 ft
2000kg to 4000kg
1800 PHP
1450 PHP
1450 PHP
Open Truck
10 to 21 x 6 ft x open
2000kg and 7000kg
2300 PHP
1950 PHP
N/A
L300/Van
8 x 4.5 x 4.5 ft
1000kg
430 PHP
330 PHP
310 PHP
Small Pickup
5 x 5 ft x open
1000kg
310 PHP
250 PHP
220 PHP
Light Van
5.5 x 3.8 x 3.8 ft
600kg
250 PHP
192 PHP
225 PHP
MPV/SUV
5 x 3.2 x 2.8 ft
200kg
160 PHP
130 PHP
140 PHP
Sedan
3.5 x 2 x 2.5 ft
200kg
140 PHP
110 PHP
120 PHP
3

Big or small-scale businesses can use it

The use of app delivery for fast cargo services is also beneficial if you're a smaller business that does not have the budget for your fleet maintenance. For example, if larger trucks like six-wheeler vans or ten-wheeler wing vans are required for your company's first mile and mid mile delivery to warehouses and hubs, modern logistics providers like Transportify offers a wide range of vehicles to fulfill your every demand. This also applies if your company handles last mile delivery to consumers and requires smaller cars for fast cargo services, such as sedans and L300s.
4

Can accommodate bookings anytime

You do not have to worry about rush hour traffic when using an app delivery service. Goods are delivered at all hours of the day and night, so your business can continue operating as usual even while you're waiting for them to arrive. Deliveries created through delivery apps offer time types for every customer's need. For example, you need a rush delivery within an hour or two, app delivery like Transportify has immediate bookings you can book for sedans, L300s, and closed vans. If you need a truck for next week, you can schedule through the app up for six wheeler forward truck, wing van, or open truck.
5

Serves as a reliable delivery management tool

App delivery services offer flexibility too. Since these transportation methods are available online through apps or websites, it makes it easier to coordinate with employees who work in different locations throughout the day. For example, an employee in one area might be able to load up their cargo onto the truck while another person could manage the other bookings through the app. In addition, app delivery usually allows businesses to add more than one employee, so deliveries from different branches can also be handled simultaneously.

SEE ALSO:
Partner with a Reliable App Delivery for Fast Cargo Service
App delivery services have been around for years, so businesses know that they are reliable. In addition, a good app delivery service knows how to handle different types of goods and larger loads no matter what you're sending down the road. As a company, you must thoroughly examine these third-party logistics companies and ensure that their services are worth your money and have consistently offered high service levels.
Transportify has been a partner for companies in various sectors, including fast moving consumer goods (FMCG), construction, business process outsourcing, manufacturing, and more. It has earned the confidence of clients to deliver their products quickly and easily via the Transportify Corporate Account for Business.
What is Transportify's Corporate Account for Business?
Transportify for business is a program tailored to the needs of companies and large enterprises that require high-quality and fast cargo services. This program has additional service features tailored to each industry's specific demands, unlike the free app for individual accounts.
Why Partner with Transportify?
There are several advantages to joining your company in Transportify for Business. Not only is signing up for the service only require simple steps, but our clients also get live 24/7 customer service assistance, prepayment and postpay options, goods insurance, and more benefits.
You can join the program for free. There is no enrollment fee or other fees to obtain the advantages, so you won't have to pay anything.
24/7 Live Customer Support: – Transportify's customer service hotline is open every day, including holidays. Agents will proactively assist you with any concerns you will have about your booking or account.
Document Return Services: Cash on delivery (COD) and Proof of Delivery (POD) are essential options for businesses. The COD and POD service of Transportify can be utilized at your disposal under this program. Our team can collect up to a maximum amount of 60,000 PHP for COD transactions.
Goods Insurance: The company program includes a guarantee, which indicates that Transportify values your goods as much as you do. This warranty covers the customer's lost, stolen, or damaged items throughout pick up, transportation, or shipping and delivery during a Transportify booking.
| | | |
| --- | --- | --- |
| | or | |
Frequently Asked Questions:
What are the available payment methods when I book for Transportify's fast cargo service?
💼 Transportify is the perfect solution for those who want to avoid hassles at their doorstep. With a wide range of payment options, including credit/debit card as well as bank transfer or GCash payments you'll never have trouble finding one that works best with what type of transportation service you need. In case you won't have the means to transact cashlessly, Transportify can always accept cash payments either at the pick-up or drop-off.
What are the characteristics of a good app for delivery?
💼 Good app for delivery practice transparency. These apps should show the exact amount of transactions without hidden charges. Other than that, a good app for delivery values the convenience of their customers by providing technology-driven solutions that will surely help. Such features are cashless payments, route optimization, in-app chat with customer service and the driver, diverse vehicle selection, and a wide service area.