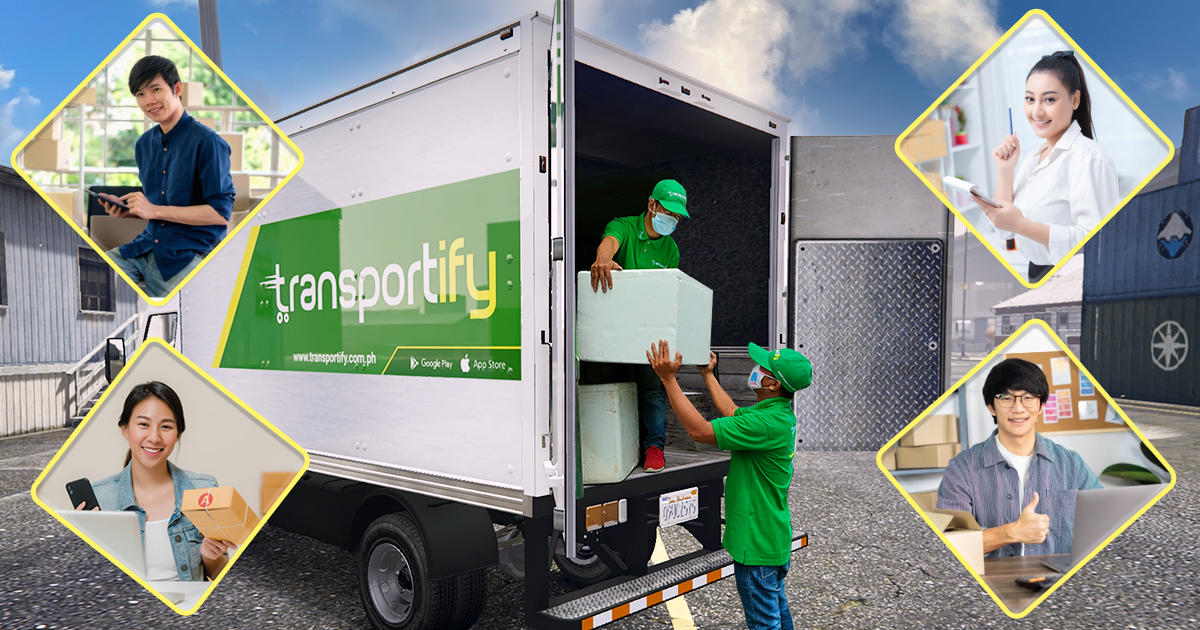 Outsourcing delivery operations to a freight logistics company is a common practice among businesses. After all, managing the logistics operations of any company is quite difficult and tedious, especially for small businesses. Although the normal method of doing logistics would be for a single client to use the entire space of the truck, there are moments when that is not the most optimized way to move products. In this article, we will explore the benefits of partial load trucking and how it could be the best logistics solution for your business.
What Is Partial Load Trucking?
The usual way of executing a delivery operation would be for a freight logistics company to provide a single client with a truck. That particular client would have all the space of the truck at its disposal which means it could choose either to fill up space entirely or not. In partial load trucking, the delivery truck is shared by multiple clients and each client would only need to pay for the space they occupy. 
The table below shows all the trucks of Transportify for your logistics needs.
Vehicle Type
Cargo Dimension
Capacity
Vehicle Type
Cargo Dimension
Capacity
Economy (Sedan/Hatchback)

L: 3.5 ft
W: 2 ft
H: 2.5 ft



200 kg



Light Van

L: 5.5 ft
W: 3.8 ft
H: 3.8 ft



600 kg



L300/Van

L: 8 ft
W: 4 ft
H: 4 ft

1000 kg

Small Pickup
L: 5 ft
W: 5 ft
H: Open

1000 kg



Closed Van (4W)


L: 10 ft
W: 6 ft
H: 6 ft



2000 kg


6w Fwd Truck
L: 18 ft
W: 6 ft
H: 7 ft
7000 kg
10w Wing Van (32ft)
L: 32 ft
W: 7.8 ft
H: 7.8 ft
15000 kg
Wing Van (40ft)
L: 40 ft
W: 7.8 ft
H: 7.8 ft
28000 kg
Pickup Truck

L: 10 ft
W: 6 ft
H: Open

2000 kg

Long Pickup Truck
L: 18 ft
W: 6 ft
H: Open
7000 kg

Mini Dump Truck
L: 10 ft
W: 6 ft
H: Open
3500 kg
Because of this logistics model offered by a freight logistics company, many clients who want to ship their goods but can not entirely fill up the space of the delivery truck now have an option to move their products from point A to point B. The partial load trucking services offered by third-party logistics providers are a great way for a company to carry out their delivery needs at a price that is business-friendly. 
Transportify, a domestic freight trucking company that delivers in Luzon, Visayas, and Mindanao, has its own partial load trucking service. Download the Transportify app by clicking the button below or by scanning the QR code.
What are the Advantages Of Partial Load Trucking?
As explained in the section above, partial load shipping or less than truckload (LTL) freight delivery, allows multiple clients to share the space of a single truck. This means that each client would only pay for the space occupied by their items. In such a scenario, the partial load trucking solution is a more economical option than the full truckload cargo service.
There are many advantages when it comes to using the partial load shipping option. After all, this service was created with the intention of helping businesses fulfill their logistics requirements. In this section, we will explore the many benefits or advantages of using partial load trucking for your delivery needs.
SEE ALSO
Flexibility and convenience in the delivery process
Just like any other service, flexibility and convenience are very important criteria. A 3PL logistics solutions provider must ensure that the services it provides give the client a more convenient delivery experience. Otherwise, there would be no incentive to outsource the logistics operations to a freight logistics company.
Being able to schedule deliveries any time and from anywhere in Luzon is a salient feature that Transportify offers to its clients. Even in the partial load trucking service, clients have the option to book any time. There is no need to beat daily cut-off times since you can make a delivery booking whenever you need to move goods. In the case of a delivery app like Transportify, all the client has to do is download the app, enter the details of the delivery such as the time, preferred vehicle type, pick-up, and drop-off points and then confirm the booking.
Furthermore, the fact that Transportify has 24/7 customer service personnel ready to assist you in all concerns related to delivery is another reason why they are a convenient and friendly app to use.
Cut back on delivery costs
All businesses keep a close eye on their expenses. Whether it be utilities, administrative, or marketing expenses, all businesses want to cut back on costs and get the most out of their money. Logistics is one particular operation in business that would surely entail a lot of spending. But that does not have to be the case.
The less than truckload shipping service gives clients, especially small businesses, the opportunity to cut back on their logistics costs. Instead of renting out the whole space of the truck, and therefore shouldering the whole amount of the delivery, clients can share the truck with others and only pay for the space occupied by its cargo.
By doing this, the client does not have to worry about the unutilized space of the vehicle. Neither does the client have to worry about paying for the entire delivery truck while only occupying 50% of its cargo capacity. By using the partial load trucking service offered by this provincial delivery trucking service, the client can get the most out of its cargo delivery by only paying for the space that it occupies.
Better logistics solutions for the environment
Protecting the environment and minimizing greenhouse gas emissions is a primary concern of many businesses. Even the United Nations (UN) has been championing various projects aimed at conserving our planet and has even encouraged businesses all around the world to adopt a similar practice in their own little ways.
With this said, partial load trucking is a logistics solution that benefits both the company and the environment. Because it allows many clients to share a single truck, the consequence of this is having fewer trucks on the road and fewer vehicles emitting greenhouse gases. For example, without less than truckload logistics, five clients would be serviced by 5 different delivery vehicles. This translates into 5 more vehicles being used and emitting greenhouse gases. However, with LTL shipping, these clients can pool together their shipments into one delivery truck, thereby decreasing the number of vehicles that would be utilized. In effect, if this practice is followed by many companies all around the world, there would be a positive impact on our surrounding environment.
In summary, the partial load shipping solution is best used when you want to move goods but can not entirely fill up the cargo capacity of a truck. By using less than truckload shipping, multiple clients share the space of a single truck with other clients and as a result, they only pay for the space occupied by their items. This logistics solution has many advantages such as providing clients with a good value for money and is less harmful to the environment. Explore our other articles below on less than truckload shipping and its counterpart, the full truckload shipping.
| | | |
| --- | --- | --- |
| | or | |
Frequently Asked Questions:
What freight logistics company can I use for provincial deliveries?
🚚 In the Philippines, there are many freight logistics companies that can handle your provincial delivery needs. These companies offer a variety of shipping solutions such as land, sea, and air freight. F2 Logistics is a third-party logistics company that specializes in land freight and international logistics operations. They also have cold chain solutions in cases where the goods being transferred are temperature sensitive.
Ernest Logistics is another delivery company in the Philippines with a large fleet of trucks for transporting goods. Another service that they offer is handling your shipments to and from China. Lastly, Transportify is the best freight logistics company provider for on-demand deliveries. By using the app, you have access to thousands of delivery truck drivers anywhere in Luzon and at any time.
Why is partial load shipping important?
🚚 Partial load shipping is important because it offers clients who do not have enough goods to fill up an entire truck, an opportunity to ship out their goods. This type of logistics solution is very beneficial to individual clients or small business owners who want to transport their products but find renting an entire truck to be very expensive. By using partial load shipping, they would only need to pay for the space occupied by their products.
How does partial load trucking work?
🚚 Generally speaking, the partial load trucking process works in this manner. First, the system identifies the bookers who would like to avail the said service. Then it would find a truck that can accommodate the cargo of those clients for that particular route. After that, the driver would be dispatched and would start collecting and delivering the items of the clients.