×
Leading Economy Car For Intracity Courier Express Delivery Manila
Transportify is Manila's leading pick when it comes to sedans for express delivery in manila. Book anytime for courier express delivery from Metro Manila to anywhere in Luzon with at an affordable rate.
Learn more why Transportify's Economy Vehicle is Manila's top choice for courier express delivery in Manila.
In this dedicated page, you'll see the full details of our affordable economy vehicles for intracity delivery in Manila. Our economy fleet includes Hatchbacks, MPVs/SUVs, and sedans. Our highly affordable courier express delivery service is with a base rate of only P120 in Metro Manila and P90 in Pampanga and an additional P20 per succeeding kilometer. You can also add additional drop-offs for the cost of P40.00 per drop-off.
Our economy vehicles can accommodate up to 200kg which is equivalent to 3 extra-large balikbayan boxes. The leading favorite for customers looking for a better alternative to a motorcycle for delivery in Manila. As they are not the biggest of the Transportify fleet, Economy Class is often used for express delivery of smaller and more delicate packages like multi-tiered cakes, flower bouquets, and huge stuffed toys. Transportify offers 'Extra Space' for Economy if the cargo will require more space which can carry 9 extra-large balikbayan boxes or 300kg.
In unlimited destinations within the intracity standard service area, economy vehicles' full-day option costs P1,800 for 10 hours. If you will deliver more goods beyond 10 hours, you'll just add another P100 per hour. This serves as the overtime price for our driver-partners. Our driver partners could help you with loading and unloading your goods at P200 for the whole day. If you think the manpower is insufficient, the extra helpers' option can be ticked which costs P400 per helper. Our driver partners can bring up to 2 extra helpers.
Transportify also offers fixed price route delivery service with our Larger vehicles. Book our L300 / Van or Closed Vans for outside manila delivery at a fixed price. Customers can now book express delivery to key provincial cities in Luzon at an affordable rate. Learn more about Transportify's leading provincial courier express service and its full price list in the price wizard page.
Transportify is continuously changing intracity "courier express" delivery in Manila. Download Transportify now to join the revolution! For the latest updates about our services, you can go to our media section with the latest news and blogs.
---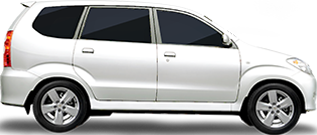 Economy Extra Space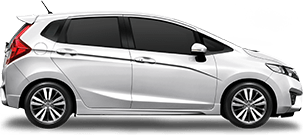 Economy
Standard Price

Full Day Price
MEGA MANILA
1,800 PHP
for 10 Hours
EVERYWHERE ELSE & VISMIN
1,700 PHP for 10 Hours
Reasonable driving route within 40 KM radius of pickup address.
Included Free

Extra Options

Driver

Fuel

Loading / Unloading

CS 24/7

App Features
Book Transportify's Economy vehicles for delicate packages like multi-tiered cakes, flower bouquets, and huge stuffed toys or appliances that include a washing machine, air conditioner, and wide-screen TV. Offering the best on-demand delivery service in Metro Manila, your items are secured, safe, and delivered as fast as 2 hours.