---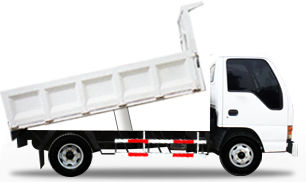 Mini Dump Truck
Standard Price

Full Day Price

Included Free

Extra Options

Driver

Fuel

CS 24/7

App Features

1 Extra Helper
Select an extra option from the drop down menu for information.
If drivers are not accepting your booking, you can increase the fee to attract them. The incentive you add will go entirely to the driver, with no commission charged by Transportify.

Tolls & Parking fees require your pre-approval.
Transportify offers the mini dump truck for on-demand transportation, ideally for construction materials anywhere in Luzon. Learn about the cargo weight and size limit, inclusions and price of the best freight forwarder in the market.