---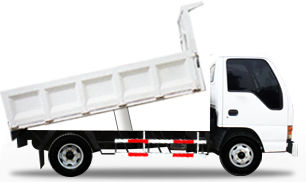 Mini Dump Truck
Standard Price

Full Day Price

Included Free

Extra Options

Driver

Fuel

CS 24/7

App Features

1 Extra Helper
Select an extra option from the drop down menu for information.
Select this extra service if you require your driver to bring his/her Transportify ID Badge during the booking. Note that this will limit the amount of drivers/vehicles available to you because not all drivers have claimed their physical ID badges from Transportify's office.
Free
Add up to 15 locations per booking
Actual Distance + 200PHP per destination
Tolls & Parking fees require your pre-approval.
Transportify offers the mini dump truck for on-demand transportation, ideally for construction materials anywhere in Luzon. Learn about the cargo weight and size limit, inclusions and price of the best freight forwarder in the market.