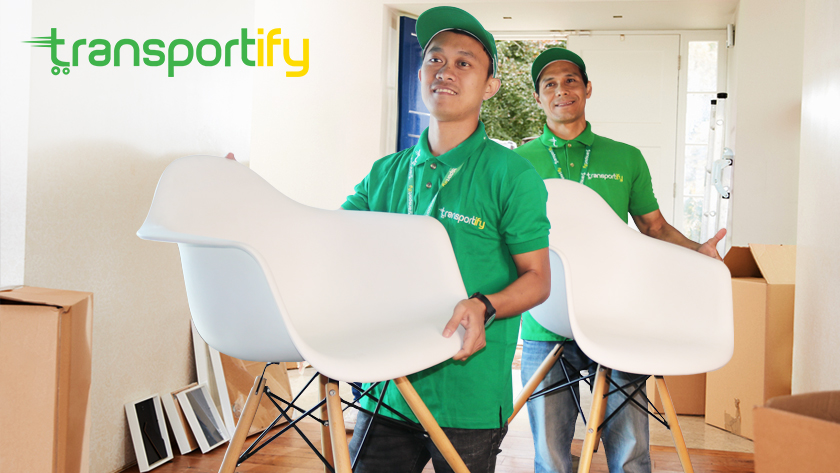 Moving home is never a fun activity.  Sure, we all love the end result of being able to settle into your nice new home when everything is said and done, but the actual process is arduous, stressful and time-consuming.  Even if you ignore all of the legal caveats of arranging new contracts and moving days, the simple act of transplanting your life from one place to another can be a huge undertaking.  This is only made more troublesome by the most often quoted "worst part" of this process – moving heavy furniture. No worries, you can now easily skip the hard part of moving just by clicking the buttons below.
Trust vs Ability
One of the biggest problems people face with moving furniture is that it is honestly a difficult thing to do. These are large, heavy items that often don't come apart and are very cumbersome to maneuver through buildings. The solution to this that most people seem to prefer is to ask for help from people that they trust. This is a very noble thing to do and a pretty obvious choice in many matters, but just trusting people does not make them expert furniture movers. If getting the furniture relocated with the minimum of risk and effort is your goal, then seeking help from professionals or a trusted app for moving furniture should be where you set your sights. Transportify, a well-known app for delivery service and Manila's top choice for online furniture delivery in the Philippines, knows exactly how to handle large items and get furniture delivery done quickly and safely, meaning you get more time to relax at the end of the day.
Reliability vs Cost
Many of us might seek help from friends and family when it comes to moving, but is this always a fair thing to be doing? Of course, those closest to us are going to agree to help out, but at the end of the day this is a favor, and if something else comes up then you may get left without the help you expected for perfectly understandable reasons. Using a professional company with advanced technology will mean that you have the people you need at the right time to get the job done conveniently.
A mobile and web app for delivery service that offers online furniture delivery in the Philippines surely knows how to move big items. This makes it an ideal app for moving furniture as well. Transportify allows you to book well in advance, and you will know exactly their arrival and how much it is going to cost before the moving day. It may appear that this is trying to place an emphasis on a paid for service, but in actuality it is saying that rather than placing a burden of expectation on those closest to you at the risk of reliability, you can pay a nominal fee and ensure that everything is taken care off on time and without the risk of damage to your furniture or your loved ones.
Check the pricing table below to get an idea how much moving furniture will cost you.
Column 1
Column 2
Column 3
Manila
Vehicle Type
Standard Rate
Full Day Rate

Economy

₱190
+ ₱20 Per KM
₱1,800

Economy Extra Space

₱290




+ ₱20 Per KM

₱1,900

L300/Van

₱500




+ ₱30 Per KM

₱2,800

Closed Van

₱2,150




+ ₱50 Per KM

₱6,000

Closed Van Extra Space

₱2,550




+ ₱50 Per KM

₱6,400

10-W Wing Van

₱8,000




+ ₱85 Per KM

Not Available
Column 1
Column 4
Column 5
Pampanga
Vehicle Type
Standard
Rate
Full Day Rate

Economy

₱170
+ ₱20 Per KM
₱1,700

Economy Extra Space

₱270
+ ₱20 Per KM
₱1,800

L300/Van

₱430
+ ₱30 Per KM
₱2,600
Full day rate allows you to rent the vehicle for up to 10 hours. To know more about our fleet and pricing, click here.