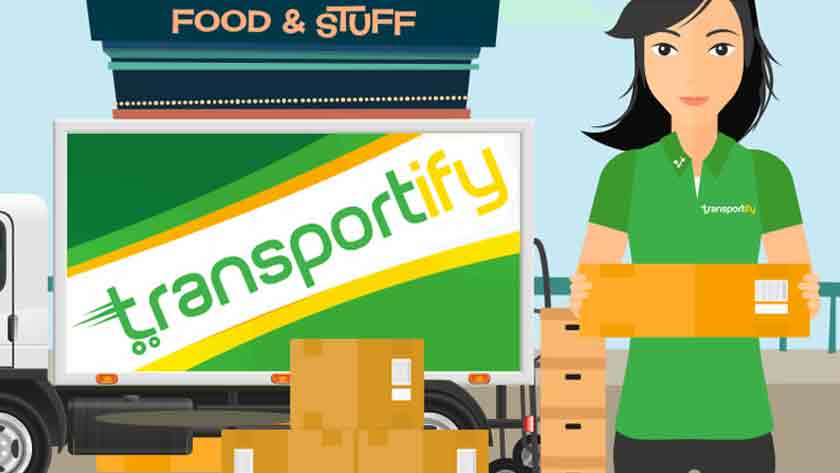 True to its promise of logistics transportation that would suit your needs, Transportify has now officially launched Closed Vans as the newest addition to its line of vehicles available for deliveries.
Simple and Easy to Use
With the increasing demand for more convenient and simpler means for transaction, Transportify employs an advanced yet user-friendly mobile and web app to connect with its customers.  Just a few taps on the screen or on your keyboard and you are already on your way into booking a delivery anywhere around Mega Manila and surrounding areas, with a veritable reserve of closed vans, freight trucks and other transport vehicles at your disposal like L300 Vans and more.
Simply input the pick-up and drop off locations for the delivery truck, closed van, or any other transport vehicle, and you would then be informed of the calculated delivery charge for the whole service.
Dependable Delivery App
Outsourcing or renting closed vans for delivery is, most of the time, a risky business. To this end, Transportify has undertaken steps to ensure that the client receives quality service and security for their closed van product deliveries. Unlike traditional logistics methods wherein you are not sure who would be taking your cargo and what would happen to them after, Transportify provides necessary information regarding your driver and a full GPS tracking system for your shipments. You will have the power to monitor the transaction the moment the closed van leaves your place. You will also have the assurance that all drivers have been screened properly and has undergone seminars and trainings regarding proper handling of deliveries and customer service.
Moreover, Transportify offers another level of high quality service through its customer service live chat which is available from 6AM to 10PM daily. So in case any emergency arises, you will be confident that Transportify would be serving and assisting you to the best of their abilities – making their closed van resources available for you every step of the way.
Affordable Closed Van For Delivery
For just Php 2,100 for the first 3 kilometers and Php 50 per kilometer thereafter, you can already use Transportify's closed vans anywhere in the Standard Service Areas (SSAs) for your delivery jobs. You can also book "multiple destinations" wherein you would not need to rent the same van for its original price of Php 1,000 – Php 3,000 for every destination. With just Php 100 per added destination as the fee, you can already book to up to 10 destinations – all of which are guaranteed to be delivered on the same day.
With the introduction of the closed van delivery services, Transportify hopes to reach out to more consumers and businesses – giving them more options for their transport and supply chain needs. Take advantage of the new service, and hire a closed van for delivery today!