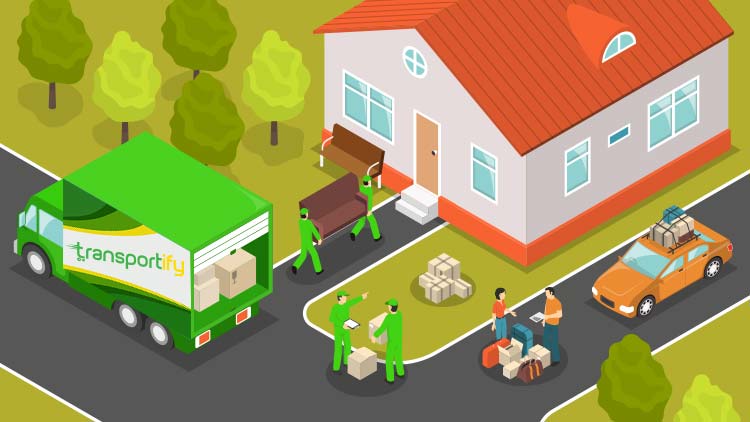 House moving process can be an emotional rollercoaster–the excitement of living in a different place and meeting new people feels like a fresh start. However, the actual process of lipat bahay seems to be a whole different thing and a bit stressful to do. Thinking how you can move your big appliances and furniture, lifting heavy boxes and looking for a vehicle to transfer your things requires a lot of planning and demands a huge amount of time. On top of that, if you're in a province, access to find logistics company that offers moving service may be limited and expensive since most of them are based in Manila and nearby areas only.
Time to say goodbye to these lipat bahay problems you don't have to face anymore. Transportify, a mobile and web application that provides same-day delivery solution to businesses and other logistics services like lipat bahay, launched a new service city in Pampanga. With this, you can now book your affordable lipat bahay service through a movers app even if you're in the province.
Transportify your Lipat Bahay
When preparing for your move, be sure that you are making the right choices. Transporitfy has different app features that you can customize to help you choose what service suits your needs. Schedule your booking ahead of time, even up to two weeks in advance. Or get a vehicle ready at your doorstep in just 60 minutes after you book for last-minute moving. You can also specify if you want help from the driver or request for an extra helper or two so you don't have to worry about the heavy lifting.
For some, lipat bahay may take longer especially if your things can't be carried in just one go. Gladly, there's a Full Day service you can book from Transportify at an affordable fixed rate. Our Full Day option provides 10 hours of vehicle use and additional services you will avail with unlimited distance and destinations within our standard service area.
Flexible vehicle options
Choose a vehicle depending on how big your things are while considering your budget. Under the economy class, the available models are sedan and hatchback. You can add Extra Space to match you with bigger vehicle like MPV and SUV. Model choices for L300 vans include H100, HiAce, Urvan, and L300.
Real-time Tracking feature
If you can't travel alongside the vehicle you booked, supervising where your things are is not a problem. Transportify has track and trace feature that allows you to locate the vehicle you booked. Using Global Positioning System (largely known as GPS), Google Maps, and the Internet, you can monitor the location of your booking and see the estimated time of arrival of the vehicle. With this, Transportify gives you the assurance that your things are heading in the right direction and destination.