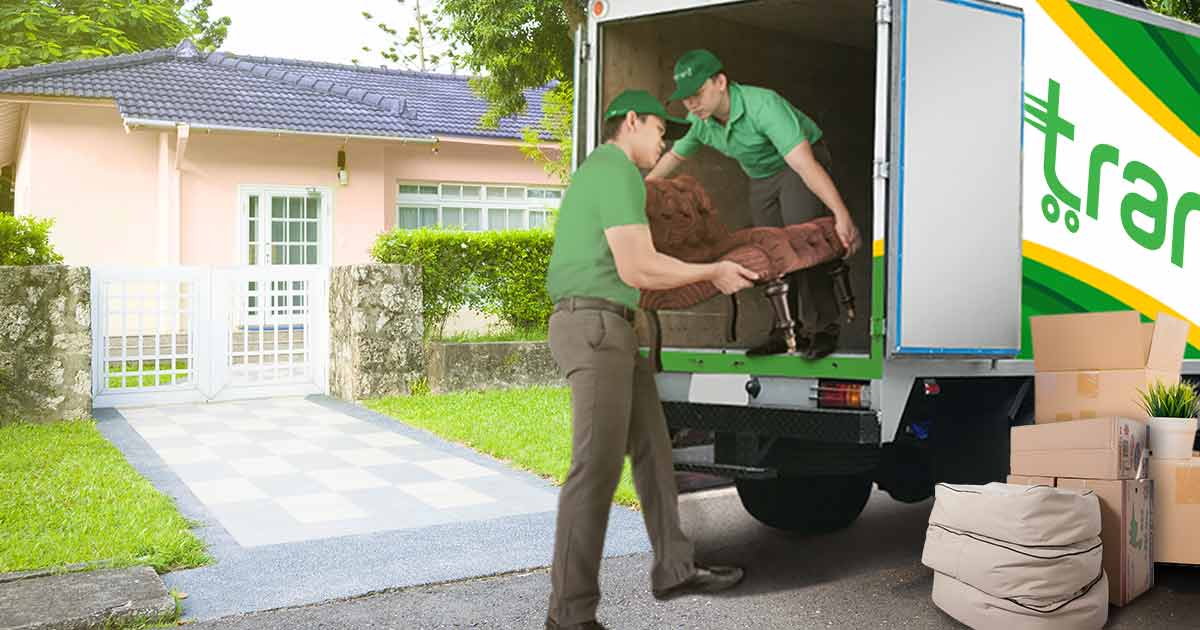 House moving, locally called lipat bahay anywhere in the Philippines, can be a stressful task because of the congested road traffic everywhere. Transporting household items won't be easy, especially if the delivery pickup or destination is within Manila. Due to moving house issues Filipinos usually face, Transportify prepared some updated lipat bahay tips to make your experience more convenient.
Prepare Early
Filipinos are known for their last-minute decisions during planned events and trips, which you should avoid when you're about to move houses. Moving a whole household will occupy a lot of your time, which means that you better start early.
Keep in mind that you will be packing all sorts of years-long collected family possessions from bedsheets to living room furniture to kitchen appliances. Depending on the number of items you will bring, packing could last for days. It will be easier for you and your chosen logistics provider if the only thing left to do upon their arrival is loading your stuff into the lipat bahay truck.
Get Organized
Aside from preparing early, one of the essential lipat bahay tips to hasten your packing is by being organized. Organizing your items is a very effective way of time management. You can also make a checklist so you can monitor which items you have and have not yet packed.
Before you start packing and begin unleashing household chaos, consider all the items that you'll be bringing with you. Identify the items according to their type and size, and if they are fragile or not so you can sort which items go together in one box. You should also consider how often an item is used daily so you can decide which items to pack first and which ones to pack last. Make sure to label the moving boxes according to the category of their contents (i.e., kids' toys, dining plates, baby clothes).
One of the greatest tips is that organized packing and having a checklist will not only help in packing and unpacking. Labeled boxes prevent confusion, and the checklist will help you quickly see if there are any missing items.
Consider the Date and Time
Deciding on the date and time of moving is essential both for you and your chosen transportation delivery service provider. Lipat bahay anywhere is more convenient if done during a sunny day and when there is no heavy traffic. To pick the best time and date for moving, keep updated on the local weather forecast and schedule a booking when there is the least possibility of rain. After all, you don't want your valued items to get wet during loading and unloading, do you? We also suggest that you pick a time that will avoid rush hour, thus avoiding being stuck in traffic.
Estimate Expenses
House moving or lipat bahay anywhere can be an expensive task because of high lipat bahay truck rates. Those who wish to save money may choose cheaper options like renting a passenger jeepney. However, these kinds of delivery options are not always safe for your furniture and appliances.
A better way to save money is by doing early research for different available options. Avoid relying on just one lipat bahay truck rental service a friend recommended as there are many ways to find a moving truck nowadays. You can browse the Internet for nearby available logistics providers and the prices they have for the services they offer, helping you pick the one that best suits your budget.
Select the Right Logistics Provider
Of course, a large part of the house moving or lipat bahay success is selecting the right service. You should consider the prices they offer, the services they are capable of, and their reputation in the logistics industry. With Transportify, you can be sure of our price transparency through our detailed Fleet and Pricing information. You can customize our truck services according to your needs, and you can ensure the safety and the current updated location of your valued possessions with our app's Track and Trace feature.
Fleet
Base Price
Size
Closed Van
Extra Space
P2,550
L: 280 cm
W: 205 cm
H: 205 cm

Closed Van
P2,150
L: 200 cm
W: 180 cm
H: 175 cm

L300/Van
P500 (Manila)
P430 (Pampanga)
L: 210 cm
W: 125 cm
H: 125 cm
Economy
Extra Space
P290 (Manila)
P270 (Pampanga)
L: 175 cm
W: 100 cm
H: 85 cm

Economy
P190 (Manila)
P170 (Pampanga)
L: 120 cm
W: 65 cm
H: 80 cm
Please take note that delivery items involved in truck rentals are subject to a limited warranty policy, which means that we will take responsibility for any items lost, damaged, or stolen during its Transportify shipping. Our on-demand delivery app can also accept same day bookings, and it's effortless to use. With just a few taps on your mobile phone or a few clicks on your desktop or laptop, a moving van for lipat bahay truck anywhere will be at your service area.
Hopefully, once you've updated yourself with our house moving tips, you won't have any problem on the big day.