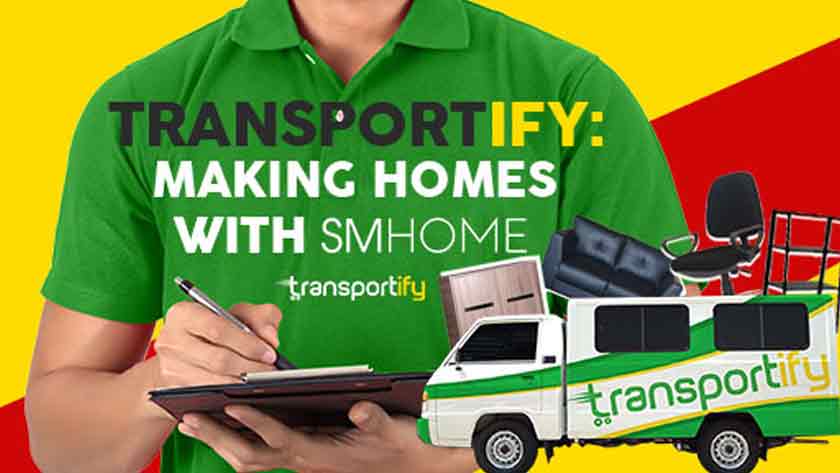 In line with the turnover season for condominium units under SM Development Corporations (SMDC),
SM Home will host a three-day event, The SM Home Turnover Fair, in which Transportify freight logistics company will be one of the event sponsors. The event will be held on April 27, 28 and 29 at SM Aura Premier in Taguig, Metro Manila.
The SM Home Turnover Fair will be SM Home's first ever turnover event. Its main goal is to assist homeowners—especially new SMDC condo owners—in making their houses feel more like home through a series of interior design-related activities. These activities will include design seminars, design consultations, do-it-yourself (DIY) and home improvement activities, inspirational vignettes, and a special trade fair.
Design-related seminars will include workshops such as First Home Basics, What's Your Style, and Small Space Solutions. Design consultation activities will allow interior design professionals and students to provide one-on-one consultations with prospective clients. DIY and home improvement workshops will include chalkboard art or typography lessons and paint project guides.
There will be inspirational house vignettes throughout the event area, showing design and layout suggestions for living rooms, dining rooms, bedrooms, home offices, kitchens, and bathrooms. There will also be booths offering home-related services like consultations with financial institutions, real estate property amortization, and logistics companies like Transportify that offer affordable but quality online furniture delivery in the Philippines and moving truck for rent for lipat-bahay tasks. SM Home products will also conduct a sale on the event venue, giving new homeowners a chance to buy new furniture and decorations to fill their new homes with at a discounted price.
Transportify's presence in The SM Home Turnover Fair will be because of the logistics company's desire to help new homeowners have a smoother house moving and furniture buying experience. With Transportify's on-demand delivery app, new homeowners can book a closed van for delivery to fetch the furniture and household items they bought at the fair and deliver them to their homes. Homeowners attending the fair can also book a door-to-door delivery of their household items from their old homes to their new ones, since Transportify is a door-to-door courier in the Philippines.
With various home-related lessons to learn and affordable household items to see, several new homeowners will surely enjoy the first ever turnover fair by SM Home.
SM Home is the affiliate of SM Malls and also a section in The SM Store that centers on home furniture and household products. Their products range from small kitchen utensils, to medium-sized home decorations, to large queen-sized beds.