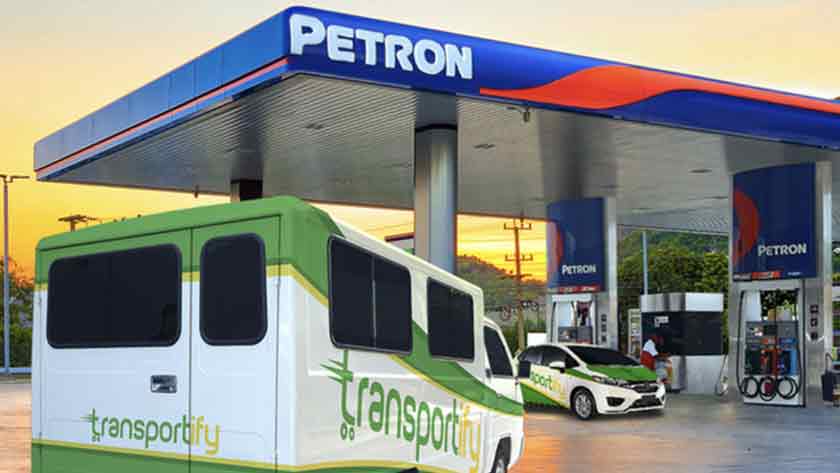 Manila's smartest logistics support app just got smarter—this time, to make deliveries more convenient for Transportify delivery driver partners.
Transportify freight logistics company struck a business partnership with Petron Corporation last March 13, 2018, where delivery driver partners get to enjoy perks and privileges when they go to Petron gasoline stations to refuel their delivery vehicles and to avail other car services. This is made possible by making every Transportify delivery driver partner a cardholder of a Petron Value Card.
Driver partners may earn points
Transportify delivery driver partners can earn points every time they purchase Petron fuels and engine oils for their Transportify vehicle. The point rewarding system depends on the type of Petron merchandise the delivery driver partner purchased. Driver partners can then redeem their points once their Petron Value Card accumulated enough points which they can use to pay for Petron fuel and engine oil products. During point redemption, each Value Point is equivalent to P1.00.
Driver partners have free towing and roadside assistance
The Petron Value Card also entitles driver partners to a 24-hour towing and roadside trouble assistance. Wherever and whenever driver partners encounter road trouble, Petron will be on its way. All Transportify driver partners need to do is call (02) 459-4735 for the towing and roadside trouble assistance team. Hopefully, this privilege will help make Transportify's fast courier service much more convenient.
Driver partners have freebies and discounts
Aside from perks from Petron products and services, Transportify delivery driver partners can also enjoy freebies and discounts from Petron partner merchants by simply showing their Petron Value Cards. The list of Petron partner merchants can be found within the Petron Value Card mobile app.
Petron Corporation is one of the major oil refining and marketing company in the Philippines and was originally 100% proudly Filipino-owned until its partnership with Saudi Aramco. With nearly 80 years of experience, Petron has been exporting various world-class quality petroleum and non-fuel products to most Asia-Pacific countries.
Transportify on-demand delivery app will continue to find ways to improve the app, the services, and treatment to company employees as well as the driver partners.