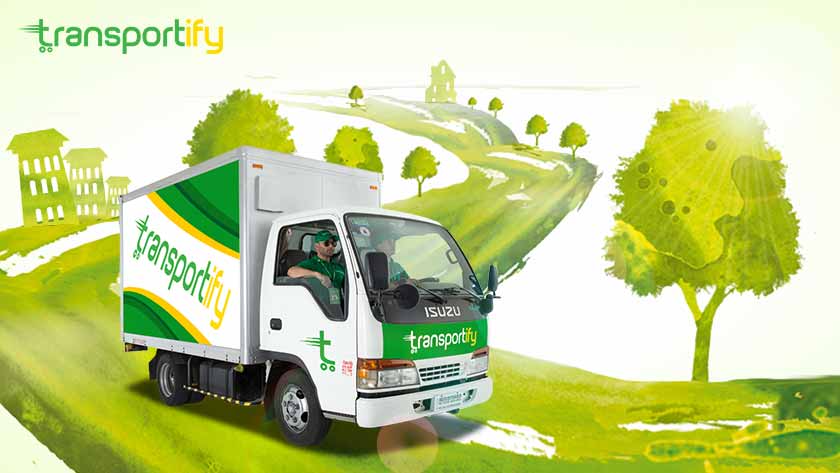 Are you concerned about the impact that your business is having on the environment? Have you considered the benefits of actively trying to make your business as eco-friendly as possible? In this article we're going to look at ways to reduce our carbon footprint, – with a specific focus on outsourcing your delivery service requirements to local courier service in Metro Manila, such as Transportify. Let's have a look on how it can be of benefit to your business:
Improve your brand image.
By striving to make your business as environmentally friendly as possible, you will invariably boost your brand profile. Not only will you existing customers have a deeper respect for you, but you'll attract new potential customers as well. It's a win-win, both for the environment and for your business.
If you're interested in exploring our services further, then please feel free to contact us. We'd love to hear from you!
Save money, time and effort.
Rather than investing in a fleet of vehicles of your own to handle your delivery requirements; it makes sense to outsource this aspect of your business to a dedicated third-party delivery service in Manila.
Save money: Running a fleet of vehicles is very expensive. You will have to pay for tax, insurance, the initial investment (or lease/finance agreements), the maintenance and upkeep of your vehicles and of course, fuel consumption. Additionally, you will save money by not having to invest in a host of employees to operate your fleet as well.
Save time: Having a fleet of vehicles to manage is just another thing for you to have to worry about. By outsourcing your delivery needs; you won't have to worry about a thing.
Minimal effort: We at Transportify take great pride in offering a simple delivery service to our customers. All you need to do is download our free application, follow a few easy steps and voila: everything is taken care of.
| Icon | Text | Column 3 |
| --- | --- | --- |
| Our Advantages: | | |
| Timing Options | Quick Matching | Extra Services |
| Transparent Pricing | Full Tracking | 24/7 Customer Service |
An efficient delivery service for your convenience.
Transportify Manila is a dedicated logistics and online delivery service in Manila and Pampanga, with significant experience in the industry. We use state-of-the-art GPS tracking and have a wealth of professional drivers to call upon. In addition to that, we're incredibly flexible, with a wide variety of vehicle options to choose from.
So, if you only have a few deliveries to make; rather than send out a large van, you can hire one of our bikes or smaller vans instead. This is a much cleaner, and greener way to operate.
In addition to that, our tracking software allows us to update our drives in real-time. So, should any traffic or weather reports interfere with a given route; our drivers will automatically find the fastest and most efficient route. This cuts down on delivery times and also the amount of fuel consumed on average; – thus reducing our carbon footprint.
You can make a difference, by outsourcing your delivery needs to us!
OK, so in the grand scheme of things, one business de-fleeting and outsourcing their delivery requirements to a dedicated local courier service isn't going to save the world; but it's a start. You can make a difference by allowing us to handle that side of your operation for you.
Our dedicated team is always striving to find ways to offer a cleaner, greener and more efficient delivery service. We have raised the bar in the Philippines and will continue to do so into the future.