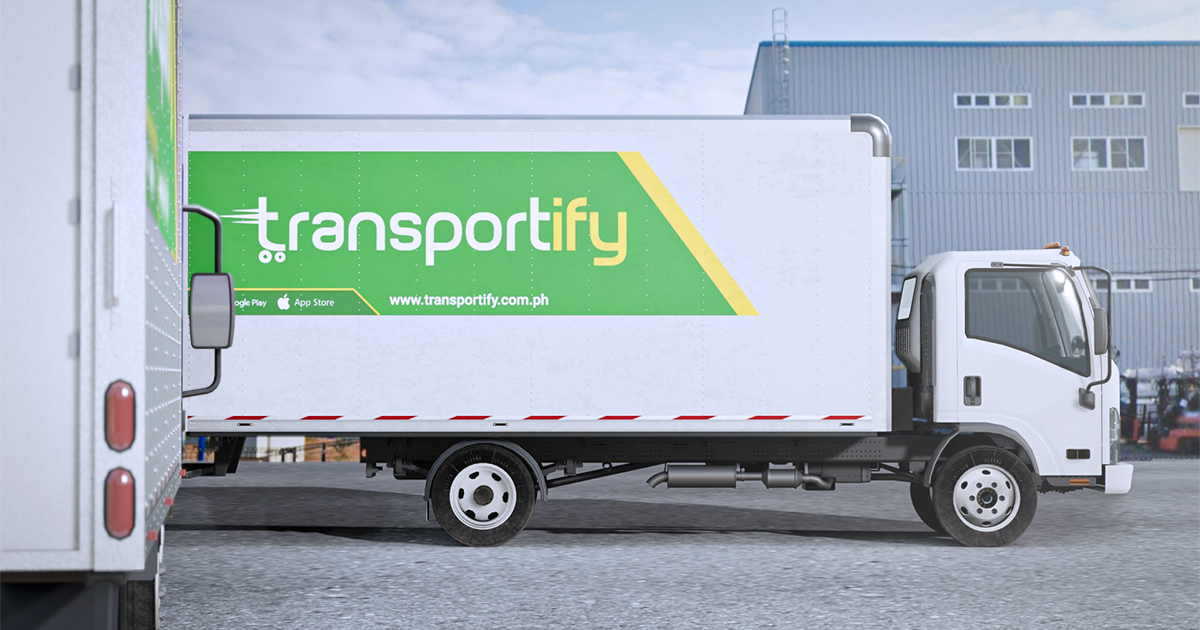 Renting trucks can be intimidating. These large vehicles are sometimes hard to source, and people usually think that renting them is always costly. Proper preparation and research are the primary keys to having a cheaper delivery service via trucks. Being aware of your needs and comparing them with the truck provider's service can save you from mistakes. This way, you can utilize every peso that you spend. We know that planning and researching can be tedious, that is why we prepared this article for you. Read on to learn about the common mistakes when renting trucks and ways to avoid them.
What Are the Things You Need To Know Before Renting Trucks?
Identify the right truck for your needs
You must first need to know your cargo, its weight, and its dimensions. It is advisable to settle your inventory first to get an estimated quantity before renting trucks. This practice will help you identify the right truck size that you will need. For Full Truckload cargo service, truck companies charge costs based on truck size. You don't want a truck that has so much space more than your cargo will ever need. If you seek a cost-efficient and cheaper delivery service, you need to identify the right truck for you.
Transportify has a broad selection of trucks that users can choose from. The maximum weight for delivery can be 25 tons via a 10w Wing Van. If you want to compare your items to the dimensions of Transportify's trucks, you can check below:

Vehicle Type
Dimensions/
Weight Limits
Base Price
(Metro Manila)
Base Price
(Outside Metro Manila)
Base Price
(Visayas/Mindanao)
Wing Van 
32 to 40 x 7.8 x 7.8 ft
12000kg to 28000kg
7500 PHP
6500 PHP
6500 PHP
6w Fwd Truck
18 x 6 x 7 ft
7000kg
4850 PHP
4850 PHP
4850 PHP
Closed Van
10 to 14 x 6 x 6 ft
2000kg to 4000kg
1800 PHP
1450 PHP
1450 PHP
Open Truck
10 to 21 x 6 ft x open
2000kg and 7000kg
2300 PHP
1950 PHP
N/A
Mini Dump Truck
10 x 6 ft x open
2000kg
1500 PHP
1200 PHP
N/A
L300/Van
8 x 4.5 x 4.5 ft
1000kg
430 PHP
330 PHP
310 PHP
Small Pickup
5 x 5 ft x open
1000kg
310 PHP
250 PHP
220 PHP
Light Van
5.5 x 3.8 x 3.8 ft
600kg
250 PHP
192 PHP
225 PHP
MPV/SUV
5 x 3.2 x 2.8 ft
200kg
160 PHP
130 PHP
140 PHP
Sedan
3.5 x 2 x 2.5 ft
200kg
140 PHP
110 PHP
120 PHP
Have a clear understanding of the additional costs
You may encounter a truck rental company that does not provide a complete list of fees on the initial quote. It pays to be curious. Ask for other possible charges that may incur when renting trucks from them. Especially for businesses, details like these will make a difference when allocating a budget. You need to know where you can spend less, and which extra services are those that you need the most. Having this kind of visibility and control can yield you a cheaper delivery service when renting trucks.
Aside from the additional cost, you must also need to know the service inclusions. For example, in Transportify, when you book any truck such as the Closed Van or 6w Fwd Truck, the price includes the fuel, driver, one extra helper, goods insurance, loading and unloading, and specific hours of wait time at each location.
Note that goods insurance can be a notable factor when you decide to rent trucks. You want to transact with a truck company that provides security to your cargo. Remember that a cheaper delivery service does not mean you have lesser quality service. A reliable truck rental company is a provider that puts customer satisfaction and safe delivery a priority.
You need to research the company that you will hire
As we have mentioned earlier, preparation and research are crucial for your logistics operation. Your goal is to steer away from low performing truck rental companies. Not investing ample time in checking reviews and figuring our core strengths and weaknesses may cost you more in the long run. Reading customer reviews about your prospect truck rental company is enough to tell you about their customer service and reliability. Do not neglect this tip when renting trucks. Looking for a truck rental company with a cheaper delivery service can be extra tricky, and it will help to check the reviews first.
SEE ALSO:
Transportify Can Be Your Go-to Truck Rental Company
Transportify has served businesses since its operations in the Philippines in 2015. Since then, thousands of trucks have been deployed to fulfill clients' deliveries anywhere in Luzon. From fast moving consumer goods (FMCG), small and medium-sized enterprises (SMEs), and multinational corporations, Transporify is a trusted truck rental company. We can be your go-to options because of the following reasons:
1. We are app-based
Renting trucks doesn't have to be an intimidating task. Transportify wants to make this type of service accessible to customers, both on mobile and desktop. Transportify is an on-demand truck rental app that customers can use to book at any time of the day. The booking process of Transportify is unlike the traditional way of scheduling a delivery truck. Gone are the days when you have to call a truck rental company and inquire about any available truck. Directly through the app, you can easily create your booking by providing the necessary details quickly and easily, that will fit your fast paced business operations.
2. Wide service area in mainland Luzon and Cebu province
Transportify covers the whole area of mainland Luzon and Cebu province as its service area. From Baguio to Bicol via trucks, Transportify can promptly deliver your items. On the other hand, in Cebu, if you need to move goods outside Metro Cebu going to Carcar or elsewhere, you can rely on Transportify to fulfill it for you. Transportify's wide service area is one of the primary reasons it is a go-to option for renting trucks, especially for businesses. It eliminates the limitation of provincial and far deliveries.
Transportify also started catering interisland service from Luzon to key cities of Visayas and Mindanao. Now you can move your goods to Oriental Mindoro, Cebu, Tacloban, Cagayan De Oro, Davao and more.
3. Proactive customer service
Transportify has placed high importance on customer satisfaction. We want every booking to be a worthwhile experience for our customers. Actively monitoring bookings and resolving real time issues are the expertise of Transportify. The customer service team is always ready to assist you with resolution at any time of the day.
4. Business oriented services
Aside from personal deliveries, Transportify wants to support businesses in achieving smooth and prompt deliveries to their customers. We have developed a technology-based logistics system that is business friendly and cost effective at a competitive price. We have our corporate account for business clients in which bookers can utilize our flexible payment terms, document return services, dedicated fleet, and much more.
You scan the QR code and click the buttons below to explore our app:
| | | |
| --- | --- | --- |
| | or | |
Frequently Asked Questions:
Why does Transportify offer a cheaper delivery service compared to others?
⛟ Transportify offers a cheaper delivery service because the services are customizable. Directly through the app, the booker will be able to add their desired extra services. This control enables bookers to tailor fit the service according to their budget. Aside from that, Transportify offers a cheaper delivery service because it doesn't have additional feeds for the fuel and driver.
Does renting trucks in Transportify have to be done days before the desired pick up time?
⛟ Depending on the truck, you can book as immediately as within 2 hours or less. For Closed Van and Open Truck (2000kg), the earliest arrival can be 2 hours or less. For 10w Wing Van, you can book 4 hours before your pick up time. For 6w Fwd Truck and Open Truck (7000kg), you can book 6 hours before your pick up time. When renting trucks via Transportify, make sure to check the time options, so you can accurately place your desired pick up time and day. For all vehicles of Transportify, the app will allow you to book up to two weeks in advance.