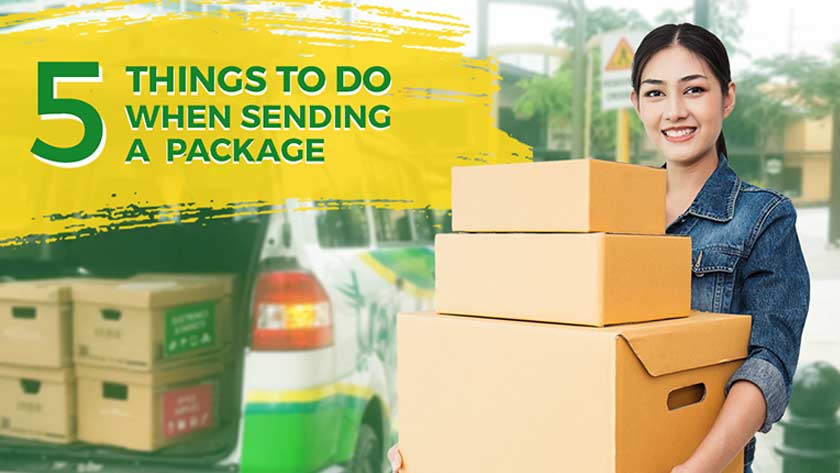 A parcel is perhaps the easiest thing to send when it comes to shipping and deliveries. It is simple, it is small, it is cheap, and there are no other complications as you know it. But one should not be deceived! Sending parcels can be tricky as well, especially if you do not know the proper handling and the delivery process. And if you happen to be an entrepreneur doing business, you will need to know how to properly send parcels. Here are five things you should do when sending a parcel!
Make sure it is not dangerous!
As the sender, you have to make sure that the item or items you are sending are in no way harmful to our driver partners and your receiver. Flammables, explosives, toxic liquids or materials, biological substances, and illegal drugs are extremely prohibited. As the sender, this is your responsibility—one that should not be taken lightly.
Package it properly
You should also take the time to package it properly. If you simply send it bare and without any protection, then it might get damaged in the process. You need to package it and secure it before you hand it over to the courier. If it is small and breakable you can use bubble wraps to protect it from being damaged. You can also use a small box to contain it to ensure it will not break. For sharp objects, make sure they are wrapped in padding.
Put labels as well
You should also put labels to the parcel you are sending. If it is fragile and breakable, label it so. This can ultimately help couriers know how to handle the parcel. Our driver partners here at Transportify are trained to handle different kinds of items properly already. But if you label or list down the item or items included in the parcel you will be sending, you will be helping them further.
Find a cheap parcel delivery
Look for a cheap parcel delivery service provider whose affordable rates do not compromise the quality of service. Here at Transportify, you can avail a cheap parcel delivery booking with high-quality standards that will be good for both business owners and ordinary people trying to send small packages. Not only that but Transportify also offers express delivery, so you can expect your parcel or small package to arrive immediately at its destination. With our affordable courier services, trained driver partners, and express delivery, your parcel will be in good hands.
Take Note of the Tracking Number
Last but not the least, take note of the tracking number. This is important as this will help you track the location of your cheap parcel delivery at different times of the day. With Transportify's unique track-and-trace feature, on the other hand, you get to track the location of your package and the driver real-time! With this feature you will know where the package is currently, and when is it going to arrive at the receiver's place.
Be sure to keep these things in mind when you send a parcel. You can also apply these things to every package or cargo you will send in the future, to make sure every item you are shipping or transporting is safe and easy.