Settlements represent payments that should have been made to your driver for prior booking but were omitted. Such payments are commonly related to last-minute cancellation fees or omissions of payment for previously completed bookings.
The settlement amounts will be charged to your next booking.
Where Can I Check If I Have Settlements?
To see if you have any unpaid fees from a previous booking, go to "Wallet" and click Settlements.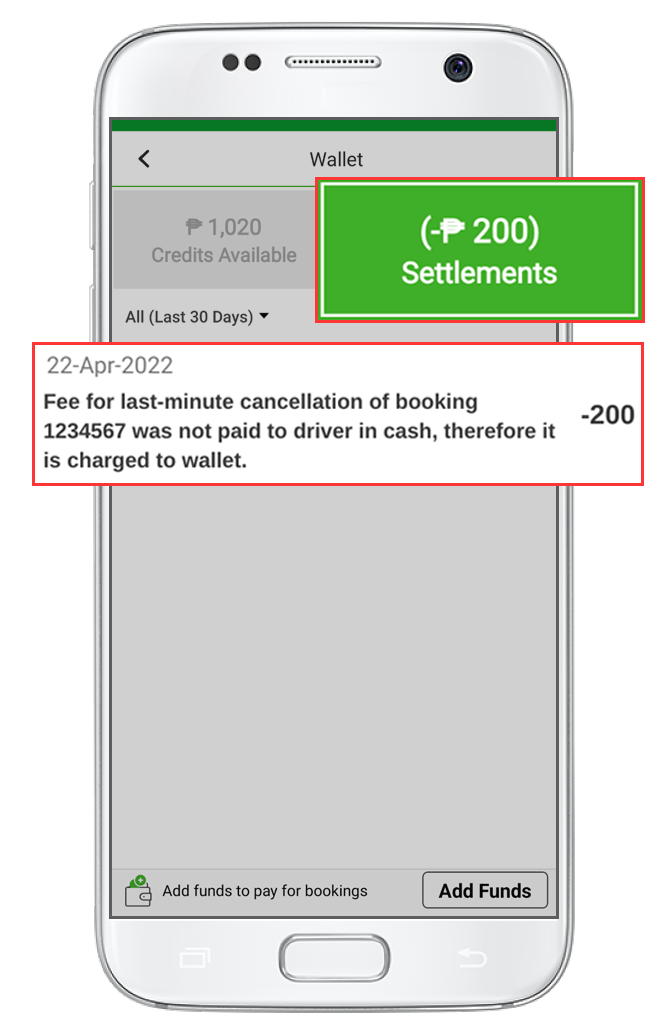 For any concerns, you may chat with our Customer Service.