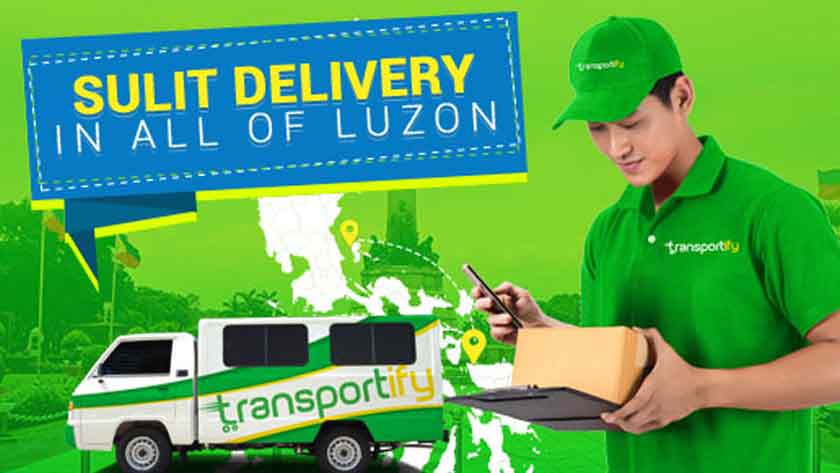 As the local business industry continues to grow because of the efforts of small-to-medium entrepreneurs (SMEs), so does the need for a sulit delivery service that will allow SMEs to distribute their goods to different provinces in Luzon.
Thus, Transportify freight logistics company offers SMEs an easy way to reach the far parts of Luzon so their businesses can grow even more—by extending Transportify's standard service area.
How does it work?
Before you get too excited about this news, you must know how this provincial courier service can be applied to your delivery requests. The pick-up point must be within the main Standard Service Area in Metro Manila before the drop-off destination can be anywhere in Luzon. Delivery bookings must not start from provincial areas outside Mega Manila and its outskirts. This rule applies to all Transportify vehicle types—from economy car, to L300 vans, to closed van trucks.
What about multiple destinations?
For multiple destinations including far away provinces in Luzon, Transportify on-demand delivery app users must select a pick-up point from Metro Manila. Succeeding destinations can be anywhere in Luzon but the final drop-off point must be within the Standard Service Area in Mega Manila. Do not worry about the time the distances will cost you if you think your destinations are too far from Manila. Transportify has a Route Optimization Feature which suggests the fastest and most cost-efficient routes for the delivery vehicle.
Will there be additional payment?
Additional payment will depend on the destination, but Transportify will still live up to its promise of providing cheap parcel delivery. We made sure that the final fee will still be affordable despite the additional payment. Transportify will only charge additional payment for destinations outside the standard service area. After all, we are here to provide Filipinos with sulit courier services.
The local logistics revolution will continue as long as there are things to improve about the country's logistics industry. Transportify hopes to include more places in the Philippines to its Standard Service Area in the future.