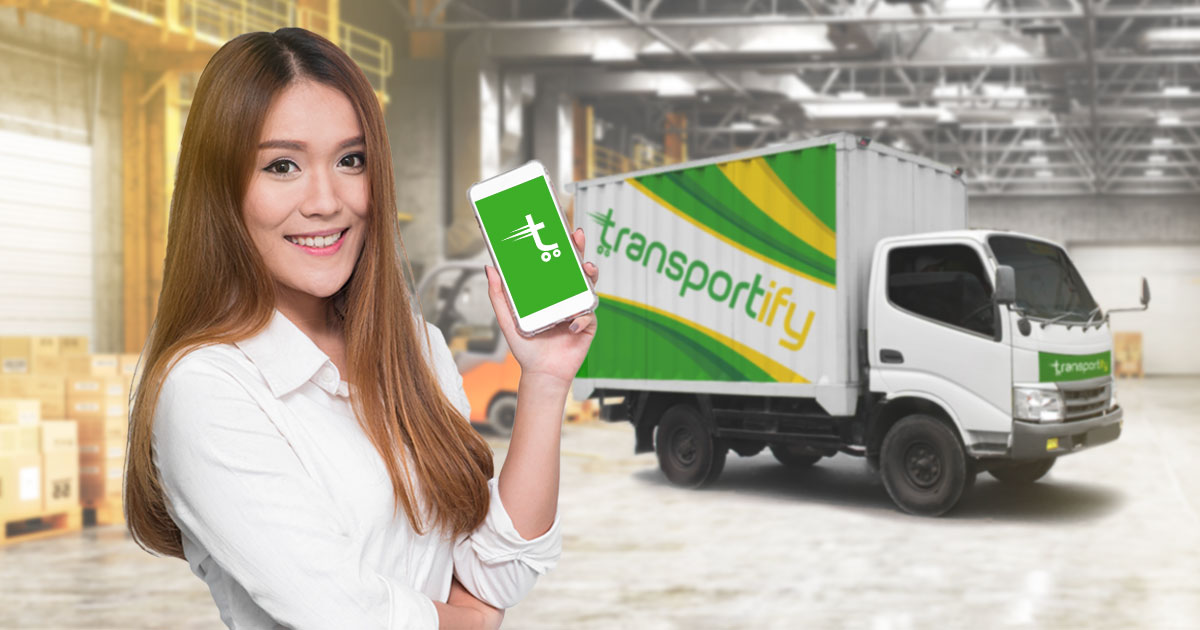 Whether you're a small retailer, a large corporation, or a growing e-commerce business, the supply chain companies and their truck freight services are essential for your overall success. This applies to everyone! Here's why:
Why Supply Chain Companies Are Essential for Your Business
Supply Chain Strategy
It's impossible to ignore the figures regarding the influence that superior supply chain companies have on a business's overall growth and revenue. Only 8% of companies with limited supply chain capability report above-average growth. Are you prepared to take that risk?
If you do not currently focus on your supply chain strategy, this should be brought to your priorities, especially as we approach 2020. An adequately designed supply chain should support your overall business strategy!
Supply Chain Companies' Network Design
It's not just a strategy that is important, but the design of the supply chain itself. In particular, you should pay close attention to the outbound distribution of your goods from manufacturing plants and warehouses. Are there modest changes that can be made to speed the process up? To reduce the distance from A to B during the development stages? Will implementing things like freight forwarding, or last-mile delivery better influence your supply chain? Should you consider de-fleeting and outsourcing your logistics needs to supply chain companies?
Overall Service Performance
Another essential aspect to consider is customer satisfaction, as this will invariably impact your business's overall success. How does your supply chain directly influence customer satisfaction? Does it serve you, or your customers? Over 89% of supply chain companies compete based on the customer experience alone. Here are some of the most common influential factors:
Slow time to market for new products
Long delivery waiting times (is your freight forwarding service serving your well?)
Reduced customer service response times
Inventory shortages
Poor outcome and service quality
You must root these issues out of your supply chain and ensure that every aspect is designed to serve the customer. If you do this, you can only succeed.
Supply Chain Cost
Regularly evaluate your "cost to serve" to highlight specific areas that are working for you and others, which are merely costing you too much money. By understanding which of your products or customers are unprofitable, you can take the necessary steps to remedy them. Focus on trimming away processes and activities that bring no value to your business. For example:
Poor forecasting
Waste in your supply chain
Inventory and procurement costs
Inadequate inventory & storage management
High transportation costs
You can save an awful lot of money by taking the time to streamline and adequately optimize your supply chain, so be sure to invest your time into doing so wherever possible.
Of course, you should be careful when exploring costs. Finding the cheapest truck freight services in the Philippines doesn't mean that it will be the best. There are many other factors to consider and weigh up. Do your due diligence.
Evaluate Supplier Performance
Your suppliers hold the key to your success, so they should be selected and maintained with careful consideration. Are your primary suppliers working to their best abilities? Are they genuinely adding value to your business? If there is uncertainty, then you must start exploring other avenues.
Ethics and Responsibility
While on the subject of suppliers, it is also essential to highlight that you have a corporate responsibility to ensure that your products and materials are procured from ethical sources. It is paramount that you consider this carefully when looking at ways to cut costs within your business. Remember, you may well be able to save a lot of money in the short term by exploring other, less savory procurement methods; however, any association with unethical practices will destroy you.
Partner Up with a Reputable 3PL Provider
With all of these considerations in mind, working with the best company for truck freight services is another sure-fire way of ensuring supply chain success. If you're interested in exploring our truck freight services further, please contact us at your convenience. We can work with you to optimize your supply chain as best as possible to ensure that your business will continue to grow and thrive in the future.
Serving Customers with Utmost Priority and Safety
It is with our best interest to serve our customers with the utmost priority and safety. Like most supply chain companies, we ensure that the products booked with us will arrive at its destination safe and sound. Our company trained its truck freight services fleet to give the best service possible to every customer. The company also offers the best logistic service at a low cost without sacrificing the quality of service. In fact, Transportify has a business program that features free benefits to aspiring business partners of our truck freight services for SMEs and large businesses. Here are some of the inclusions of the business program:
| Icon | Text | Column 3 |
| --- | --- | --- |
| BUSINESS PROGRAM | | |
| COD/POD | EASY ENROLLMENT | WARRANTIES |
| POST PAY | PREPAYMENT TERMS | BUSINESS HOTLINE |
Commercial Goods Insurance powered by OONA Insurance Philippines
As part of the Corporate Account for Business, Transportify partnered with OONA Insurance Philippines to ensure the safety of the goods transported by our fleet. It has a maximum of ₱3 million worth of insurance for every booking made to our application. Your products are safe with us!
A dedicated truck freight services fleet
We tailored our truck freight services depending on the request or the needs of the business. These are some of the highlights we offer as one of the supply chain companies focusing on giving its full potential to its customers. The fleet is trained to handle your packages or goods at the best possible service. Customers first!
Process Mapping
This feature is deemed necessary by most supply chain companies and businesses. It will help integrate the process flow of your business. You are giving you the convenience of having a smooth movement within your service area. Transportify values customer convenience!
Monthly Invoicing
Our company also offers flexible payment terms for their dedicated business partners. You may settle the balance on at a maximum of 15-day payment terms. The flexible payment terms offered by the company will exclusively cater customers under the business program.
Custom Analytics and Specialty Dashboard
As most supply chain companies adapt to modern technology, we also practice this in our company. Transportify, as a tech-logistics company, prioritizes the comfort of its partners' businesses. We offer a custom analytics and specialty dashboard on our truck freight services to access necessary information concerning the current services available. Convenience at your fingertips!
VIP Hotline
Your comfort is our priority. Transportify also offers 24/7 call, email and live chat support to its dedicated customers who availed the business program. It enables you to check updates, raise concerns and ask questions on your booking as well as other services offered by the company.
Your Logo
As part of the business partnership for our truck freight services, we are featuring the logo of our partners prominently displayed in the app signature section. We value your business.
All of these perks can be enjoyed when you subscribe to our truck freight and shipping services. The first step towards achieving success in business is to partner with supply chain companies that value your existence. Pick a partner who gives the top-quality trucking services at an affordable price. So download the Transportify app now to experience comfortability, safety, and security.
| | | |
| --- | --- | --- |
| | or | |
Frequently Asked Questions:
What should I consider when picking the right logistics partner for my business?
🚚 Pick a partner that gives you comfortability, safety, and security, so that you will not be worried whether your package or goods arrived at the destination without any issues. In Transportify, we made sure these three essential things are given highlights. We provide top-quality trucking services at an affordable price.
What company provides affordable mobile freight services in the Philippines?
🚚 Transportify is a tech-logistics company that offers affordable, top-quality same day freight services in the Philippines. Users can enjoy booking their business needs at the comfort of their fingertips.