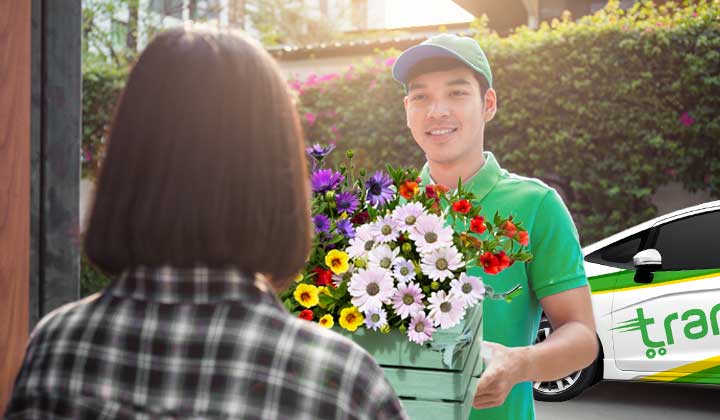 There is nothing quite like receiving flowers. Whether it's for your mom or your wife, a flower bouquet will definitely make her feel special. However, the actual act of flower delivery in the Philippines, or anywhere else, is quite a tricky affair; far more than people may think. So if you need help this Mother's Day, don't hesitate to reach us out.
Care and attention
The biggest problem with flowers is that they aren't naturally dispositioned to being cut from the ground and placed into display pieces. Now there are a whole variety of different techniques that can be employed to minimize the effects of this process, but at the end of the day, the main thing that they need is to be treated with care. This can provide a problem as transporting anything can be quite a rough experience, let alone for delicate flowers. Couple the bumpiness of roads with the trauma of traffic and the heat we enjoy in the Philippines, then you begin to see why flowers can arrive looking especially unhappy if the process is handled poorly.
The right delivery app for the job
This is where expert delivery service like Transportify is a fantastic resource. They have a varied fleet of vehicles that offer a whole range of features for customers. Using Transportify's same day delivery app guarantees that your flower will arrive faster and in good condition. It has air-conditioned vehicles to help beat the heat and special shelving to ensure that delicate cargo is not bouncing around whilst in transit. Ensuring that your flowers arrive the way you expected them is paramount to flower delivery, as the condition they arrive in is also a part of the message they portray. You can only imagine what that message might read as if they arrive battered, broken and half dead.
| Column 1 | Column 2 | Column 3 |
| --- | --- | --- |
| App Features & Extra Services for Easier Flower Delivery | | |
| Extra Helper | Get an extra hand to secure your flowers during transit. Your Extra Helper will also take care of the heavy lifting. | |
| Multiple Drops | Need to make a stop or more? No problem! With our app, you can get as much as 23 drops in just one booking. | |
| Extra Space | If you think that the flower is too big, then don't hesitate to get extra space to have enough room for your delicate arrangement. | |
| Live Tracking | Track your flowers real-time using our app's track and trace feature so you don't have to wonder about your delivery's location. | |
Knowing your product
Of course, no matter how fantastic your delivery service provider is, you cannot expect your flower delivery to arrive intact if they are not packaged correctly. This means that you need to ensure whatever container the flowers are in is well padded and can stand up by itself; if it is glass then you will need an outer container as well as substantial packaging to protect it whilst it travels. To help maintain your flowers, they should be sent in water, but this means that you have to package them in such a way as they can access the water, but the water is not going to escape. This can be achieved with internal plastic wrapping which can contain the water and the stems whilst providing a larger overlapping area that will help prevent the water from spilling so long as the flowers are kept reasonably upright.
With all of these considerations in place, there is no reason that your flowers should not make it to their recipient in one magnificent piece that truly carries the message you were hoping to send. So don't let your special message get lost in translation, take the proper precautions when sending flowers and book through a trusted same day delivery app that knows how to handle them.