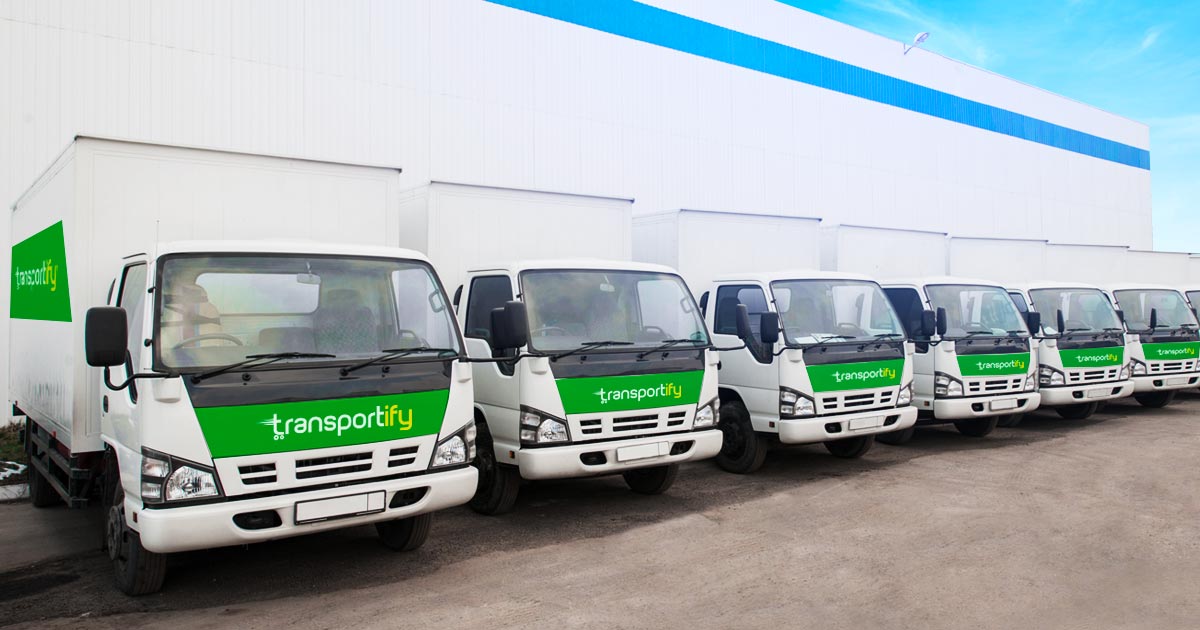 Transportation is an important element in a logistics operation, but it is difficult to understand its full role. To the uninitiated, a truck goes from A to B, but there is much more to it than that. This article will focus on the functionality provided by transportation and its underlying principles as part of a logistics operation.
Read the article now to learn more about the principles of transportation in logistics, or skip to the topic of your interest:
What is the Functionality of Transportation in Logistics?
Product movement, whether it be in the form of electrical components, materials, or finished goods, transportation logistics services is vital in moving these to the next stage of either the manufacturing process or the end consumer.
The primary function is moving freight up and down the value chain. Using financial, environmental, and temporal resources, this is made possible. Of course, damage to freight/goods being transported or loss of products must be kept at an absolute minimum. However, simultaneously, the movement must meet the customer's demands, including speed of freight delivery, performance, and the shipment information available.
Product storage is a secondary function of transportation logistics service, as very rarely will you find freight being stored in a vehicle overnight. Or, at least, not unless it is locked down in a secure compound. The fact is, vehicles are expensive storage facilities, but compared to the cost of loading and unloading products into a warehouse, it may be the preferable option. For a quick pricing reference, refer to the table below for Transportify vehicle rates for 2021.
Vehicle Type
Dimensions/
Weight Limits
Base Price


(Metro Manila)

Base Price


(Outside Metro Manila)

Base Price


(Visayas/Mindanao)

Wing Van 

32 to 40 x 7.8 x 7.8 ft




12000kg to 28000kg

7500 PHP

6500 PHP

6500 PHP

6w Fwd Truck

18 x 6 x 7 ft




7000kg

4850 PHP

4850 PHP

4850 PHP

Closed Van

10 to 14 x 6 x 6 ft




2000kg to 4000kg

1800 PHP

1450 PHP

1450 PHP

Open Truck

10 to 21 x 6 ft x open




2000kg and 7000kg

2300 PHP

1950 PHP

N/A

L300/Van

8 x 4.5 x 4.5 ft




1000kg

430 PHP

330 PHP

310 PHP

Small Pickup

5 x 5 ft x open




1000kg

310 PHP

250 PHP

220 PHP

Light Van

5.5 x 3.8 x 3.8 ft




600kg

250 PHP

192 PHP

225 PHP

MPV/SUV

5 x 3.2 x 2.8 ft




200kg

160 PHP

130 PHP

140 PHP

Sedan

3.5 x 2 x 2.5 ft




200kg

140 PHP

110 PHP

120 PHP
What Are the Principles of Transportation?
The Economy of Scale refers to the cost per unit of weight decreasing as a shipment size grows. For example, a full truckload (TL) shipment costs significantly less than a less-than-truckload (LTL) shipment. Thus, it is always in your best interest to ship larger quantities of cargo freight at a time to get the best possible distribution rates.
Large-capacity vehicles such as shipping containers & trains are also much less expensive per weight unit when compared to small-capacity vehicles such as trucks, vans, or planes. One of the main reasons for this is the administrative costs involved with taking and processing a transportation order. In this digital age, a shipment of 200 products will take no less time to process than a single item—the same amount of 'manpower' is required in terms of administration, and these costs are typically fixed across the board.
The Economy of Distance refers to lower transportation costs as the total distance increases. If you have two shipments traveling 500 miles and one traveling 1000, the latter shipment will be less expensive than the former two. Rates and charges taper with distance, as longer distances allow the fixed expense of loading & unloading to be spread over more mileage, ultimately resulting in a lower average.
The Critical Role of Transportation in Business
According to a study by Thomas J. Goldsby, transportation is a major contributor to the economy. And it is proven true as any business won't function as expected without a successful supply chain. In the same book, the author, transportation is termed among the vital economic activities for a business to operate by moving resources and freight from different locations and ultimately to its customer or where it is supposed to be processed.
The 21st century now runs millions of stores worldwide with different transportation needs and specifications. And the principles stated are not just something an organization should follow, it's what companies should adhere to. And below are the signs that show a successful business with the right transportation logistics services.
1Controlled inventory flow
A business that can fulfill order requirements shows mastery of its respective transportation logistics services management. This also takes into account the optimized utilization of resources and warehousing capacity.
2Becoming the partnered service provider
Being the first choice of a multinational company for a specific task is considered the cherry on top for any delivery service providers. This means that you, as a service provider, can manage the complexity of the needs of these huge companies. Effective transportation logistics services are always efficient regarding resources and expenses and are smart enough to develop new daily strategies.
3Utilizing technology
In this era of technology, everything has to be connected this 2021. Small startups rise fast, surpassing established brands just because of being innovative and pioneering in taking advantage of technology. Who would have thought that in these times, everything would depend on the internet and mobile devices? Printed documents are now replaced in digital format. Transactions are even done remotely this 2021. And more and more technology is developing fast. An effective transportation logistics service is no different in these changing times.
4Sustainability efforts to lessen carbon footprint
With the global effort to decrease our consumption of resources and the search for renewable energy, the transportation logistics services industry is one of the big contributors to the carbon footprint. The logistics cargo industry depends highly on fuel for its services. Thus, it's timely for transportation logistics services to have initiatives in sustainability.
Transportation logistics services are essential to make any business system work. And top organizations worldwide have mastered the management of their respective supply chain by adhering to the principles of transportation. So if you want to be part of the best, call Transportify now to guide you in unleashing the potential of your business within.
| | | |
| --- | --- | --- |
| | or | |
What are the principles of transportation that top companies adhere to?
🚚 The principle of transportation is the efficient delivery and optimal spacing of freight. It should always be in your best interest to ship large quantities of freight at a time to get the best value for your expenses. Doing so can help your company save a lot of money. It's one of the simplest ways to lessen your carbon footprint and helps your organization contribute to sustainability.
What are freight delivery services that offer full truckload?
🚚 Van or truck rentals offer their vehicles to deliver to any destination you need. For trucking services, it is common that you rent the entire vehicle and pay depending on the distance it will cover. There are instances where you will not be able to utilize the entire vehicle space. Top trucking companies such as Transportify, MMG, RLH, and others let you choose from different sizes of trucks. For example, downloading the app of Transportify lets you select your choice of vehicle. This is ideal for choosing the best vehicle for your needs while helping you minimize your expenses.