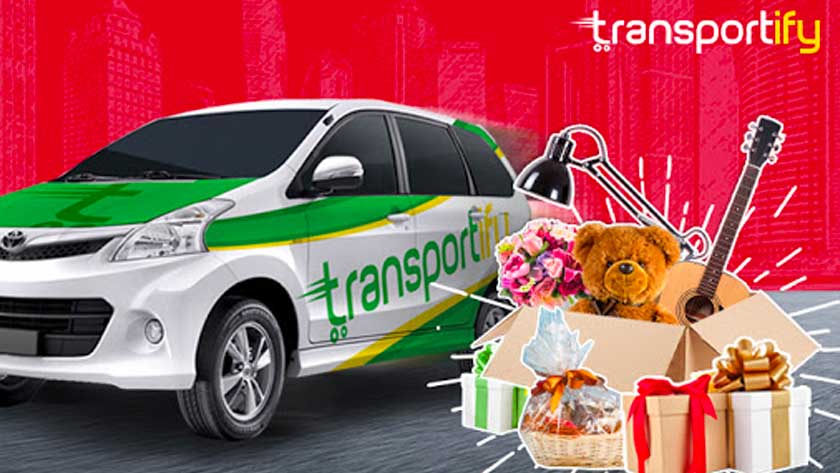 The hustle and bustle of the city and suburbs can be a daily grind throughout the year. How about adding in the month of December and its Christmas season? The season is here folks and as Christmas day approaches, daily work life movement becomes a bit more rapid while preparing for it. Along with all the shoppers scrambling during shopping sprees for gifts in stores and online, there is a shipping spree that takes place and beefs up logistics movement to a heavier and quicker pace.
While most larger supply chain logistics companies need to fill vehicles to maximum capacity before movement and can be overbooked, Transportify handles express parcel delivery in a timely and efficient manner and provides true customer convenience. It has been named the "Uber of Deliveries", making Transportify your worry-free logistical solution.
Preparing for the Peak Holiday Season
Whether for your business needs or the holiday spirit, it is always best to stay ahead of the game by being properly prepared. However, being prepared, there is still the potential of running into last minute roadblocks. Some of those roadblocks may include the delivery of unexpected business documents, a damaged gift being sent to a friend, colleague, or relative, or your package being sent to a wrong location forcing it to not be delivered on time to its respective destination. Do not be hesitant or reluctant when sending your packages this Christmas holiday season. Be prepared!
To avoid these types of transportation delays, use Transportify's extra services delivery feature to ship your packages with ease and peace of mind knowing that they can be tracked and delivered successfully without any hassle. Transportify's user-friendly app for Android or iOS is the start to your logistics needs.
Battling Delays
Time is money, and lacking time can be costly. It is always best to know your courier and its offered services to have your packages shipped, tracked, and delivered. Most giant logistics companies tend to pick up customers packages from a location such as a post office or a set store where those services are offered. This creates a type of delay similar to being stuck on the main road waiting for a red light to turn green instead of taking a smaller, quicker, alternate path to avoid that bottleneck traffic.
Take the alternate path by shipping your packages with the Uber of Deliveries. Ready, set, done! Transportify's app not only is an "on-demand" type of platform, it offers express parcel delivery with vehicle options for short or long haulthat guarantee your packages arrive to their destinations on time and efficiently. Transportify is not your average freight forwarder, they adapt to the Christmas seasonal demand!