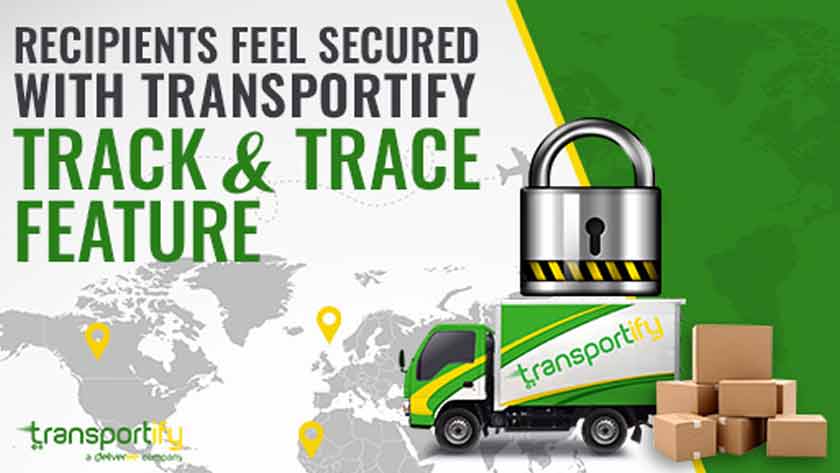 Our Transportify's track and trace feature is known for informing the senders about their packages' real-time location. But as Manila's smartest logistics provider, the Transportify app's said feature is capable of more than just that. The track and trace feature gives security not only to the senders, but also to the package receivers.
Track & trace in review
The track and trace delivery feature is built within the Transportify web and mobile app that allows the sender to fast track the Transportify courier vehicle carrying the package. Because the feature uses Global Positioning System (aka GPS), Google Maps, and the Internet, the sender can see where the Transportify driver partner and vehicle are in real time. The sender can see the routes and roads the delivery driver is taking and even the package's estimated time of arrival at its assigned destination.
How can receivers feel secure?
The senders are not the only ones who can track and trace the Transportify vehicle carrying their packages—their package receivers can, too. This is possible once the sender shared the driver tracking to his recipient, where the receiver can see in real time if the Transportify vehicle is coming soon. This is also what makes Transportify the ideal third-party logistics partner, as entrepreneurs using Transportify to deliver merchandise can make their customer feel secured by sharing the delivery driver and vehicle's real-time location.
Additional advantages
Aside from giving Transportify package senders and receivers security and filling their need to know the exact location of their valuables, there are other advantages of having access to the track and trace feature. Transportify users have a close to accurate idea when the packages are going to reach their destination and they do not have to rely solely on the estimated time of arrival. Secondly, because our delivery drivers know that they are being monitored, they are less likely to harm the packages. Lastly, the track and trace feature can be used to track multiple destinations as long as the delivery driver is in progress, securing not just one, but all of the packages you will send.
It is important that receivers are also aware of the whereabouts of the packages they are expecting. To learn more about how our track and trace app feature can help you personally or aid your business' growth, you can visit our Transportify delivery company website or contact our customer service representative.