If you run into any issues when using the app, try these steps:
1. Clear memory or cache.
Memory or cache data in the application can make it difficult for your device to connect with our system.
To clean, open "Settings" on your device and select "Applications". Scroll down until you find the Transportify application. In the app, select "Storage"> "Clear Cache".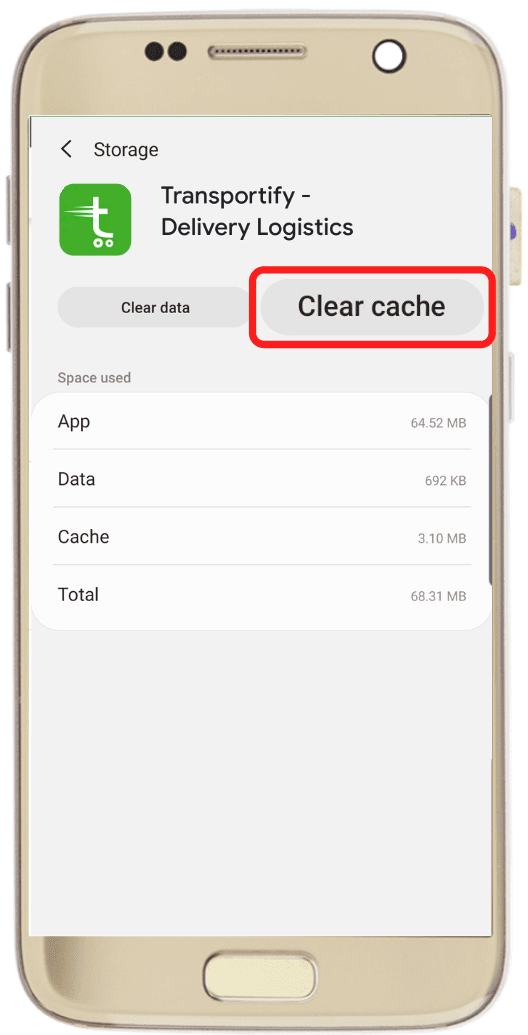 2. Exit the application and re-enter.
If erasing the memory doesn't work, you can try to log-out of your account and log-in again. Open the application and press the menu button on the left-hand side, click and select "Sign out" at the bottom.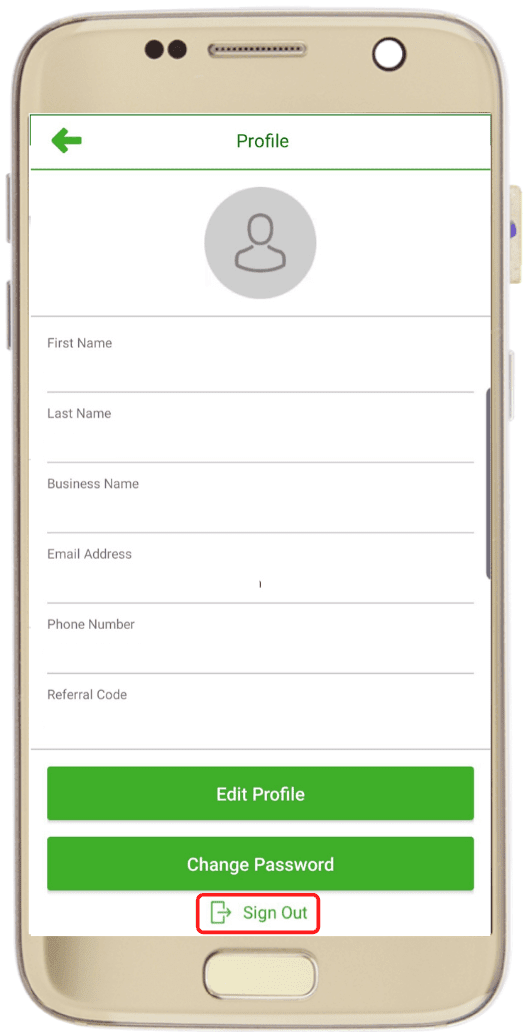 After you exit the application, fill in the data to re-enter the Transportify app.
3. Reinstall the application.
If the problem persists, you may try to reinstall the application. Remove the app from your device and reinstall from the Google Play Store for android or Apple App Store for iPhone users.
4. Report your problem to us.
If you still encounter issues after trying the steps above, immediately chat or contact our Customer Service through the app. Tap the customer service icon in the upper right corner, as seen in the picture below.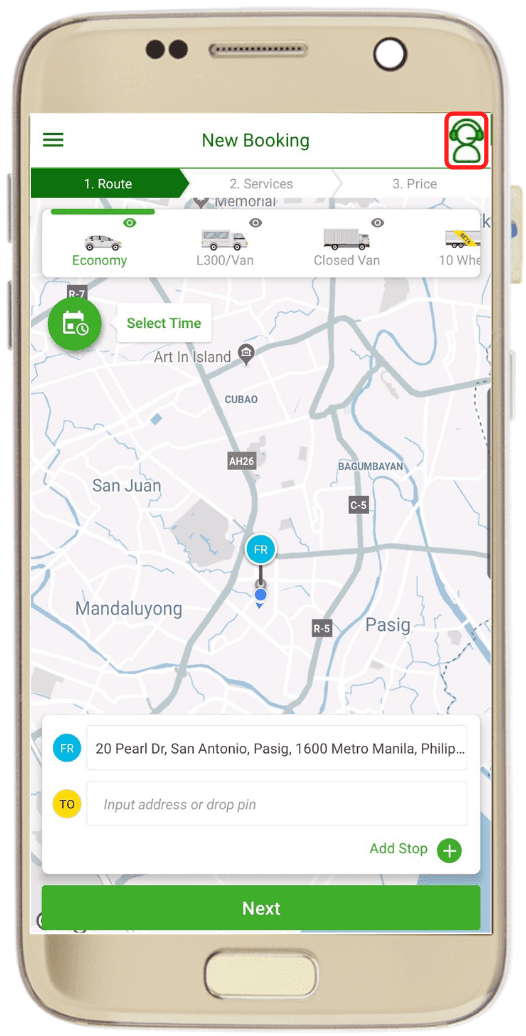 If you cannot open the application, you may send a message on our website or Facebook page.
Briefly explain the problem with your report and include the registered customer name, screenshot, cellphone model, and your phone's operating system version.