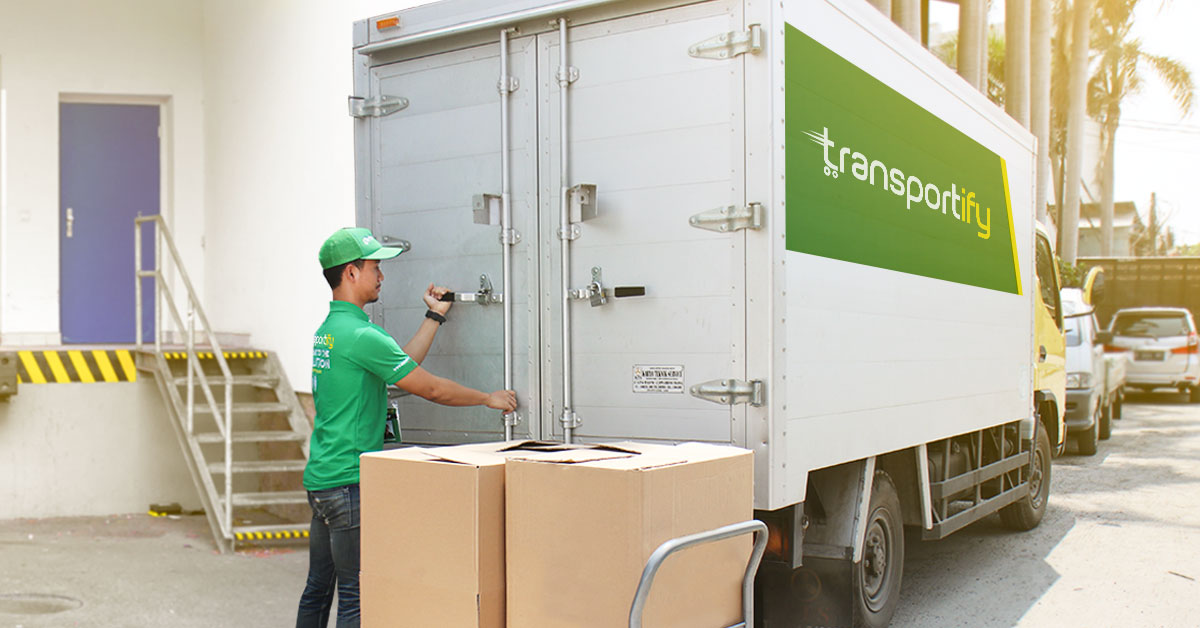 There are truckloads of opportunities for vehicle owners in the logistics industry. With the Philippines economy growing, different businesses emerge. All of that means, of course, more jobs and great opportunities.
Logistics businesses are the most successful and capitalized industry when businesses and companies start to expand. Logistics is now a major buzzword in the current investment and business landscape. It does not fall into one area and is made up of many companies with different specialized services. This includes but is not limited to services offerings in Warehousing, Freight Forwarding, Full Truck load, and Small Parcel/Package.
There are plenty of subcategories and specializations in this industry, which makes it an excellent venue for private vehicle owners, or truck drivers looking for logistics business opportunity. But most aspiring truck drivers find it difficult to know how and where they can start their logistics business.
The Most Promising Startup In Logistics
With the technology advancing, there are lots of developing apps in the country that offer logistics business opportunity. Still, the top on-demand logistics trucking platform now in the game is Transportify. Started in the Philippines back in 2016, Transportify has now served millions of customers and boarded thousands of drivers.
Transportify connects truckers with businesses that need trucking services for their truck load. As an established and well-known app, Transportify provides truck drivers thousands of truck loads from companies, enterprises, and small entrepreneurs. Up to date, it is still expanding its reach not only just for customers, but also drivers looking for a great logistics business opportunity.
Leading Logistics Business For Drivers
Transportify has opened a logistics business opportunity for drivers, an easy way to earn using their own vehicles. A built marketplace enables drivers to get connected right away to a customer with a need to deliver a truck load. But how does Transportify take the lead in this business?
Here are the factors that make Transportify different from other platforms:
Large number of users
The most reason drivers always worry about is where can they get assured deliveries from legit customers? One cannot earn from a business with no customers. Nowadays, with the use of the internet and social media platforms, most drivers now use their creativity and create their own Facebook ads or posts to get customers. But, the problem with this strategy is how they will know if the customer is legitimate. And also, customers with truck load are not that regular and cannot be dependable.
That's why the existence of a logistics business opportunity, like the Transportify platform, eases the drivers' problem with customers. With a million users nationwide, drivers from different areas can be assured of having a platform where they can be connected to a customer to do truck load delivery. Customers have verified accounts that ensures the drivers that they are getting a truck load from legit individuals, or even from companies.
Assured Daily and Weekly Earnings
With guaranteed daily customers, drivers are secured to earn every day or every week. Payment may differ depending on what booking type you choose. Drivers have control to select what they prefer.
1Business bookings
These are booking requests from business customers. These clients receive monthly billings, and don't pay in cash. After completing delivery jobs with a customer, the total receivable amount from the customer goes to the driver's wallet as credits. This credit then accumulates and gets deposited to the driver's GCash account every week.
2Cash bookings
Individual customers of Transportify create this kind of booking request. They don't have a business account registered and only use personal accounts. This type of customers pay only in cash. Payment is at the pickup location or any of the dropoff points stated in the app.
Nevertheless, both booking types assure drivers guaranteed payment. Transportify also makes sure that you get your earnings hassle-free and on-time. You can also accurately estimate your possible earnings, calculate your driver earnings income with Transportify's earning estimator.
Variety of Accepted Vehicles
Transportify accepts a wide variety of vehicles. Each vehicle type falls under a specific category or class, depending on its dimensions. These vehicle classes are grouped to cater to particular delivery requirements that our customers demand to meet. With these, drivers and operators don't need to worry about the capacity of the items or truck load that they will deliver.
Venture with this logistics business opportunity and heck this list of categories with the accepted vehicle types and models that you can enroll on our platform:
Vehicle Class
Accepted Make and Models
Vehicle Class
Accepted Make and Models

Sedan

Toyota - Vios
Ford - Fusion
Honda - Civic
Mitsubishi - Mirage
Mazda - 3
And other hatchbacks variants

Year model is 2004 or newer

MPV/SUV

Honda - CRV, BRV, HRV
Mitsubishi - Adventure
Suzuki - Ertiga
Toyota - Innova
And other MPV/SUV variant

Year model is 2004 or newer

Light Van

Haima Fstar
Mitsubishi L200 FB
Suzuki APV FB

Toyota Hilux (FB)

And other Light Van variants

Year model is 2004 or newer

L300/Van

Mitsubishi L300FB (All variants)

Kia K2700

Hyundai H100

Isuzu NHR

Urvan (all Variants)

Hiace (all Variants)

Starex

Transvan

View Traveller

Golden Dragon Vans

Year model is 2004 or newer


Small Pickup

Kia Bongo
Ford Ranger
Mazda BT50
Mitsubishi Strada
Toyota Hilux
And other Small Pickup Variants

Year model is 2004 or newer

Closed Van

All 4-wheel light commercial trucks with Closed Van body that have 2000kg - 4000kg weight capacity.

Year model is 2004 or newer

6W FWD Truck

All 6-wheel light commercial trucks with 18 feet in length and has 7 tons capacity.

You may contact us to know more.


Open Truck

All 6-wheel light commercial trucks with pickup body

Gross-Vehicle-Weight (GVW) of 2000kg - 7000kg

Pickup body length of 10ft - 21ft

You may contact us to know more.

10W Wing Van
- Trucks 32 - 40 feet long and have 12000kg - 28000kg capacity.
You may contact us to know more.

Mini Dump Truck

Truck with payload capacity of 3500kg

Year 2000 or newer

You may contact us to know more.
Sedan and MPV/SUV – Under this category are small vehicles like sedans, hatchbacks, MPVs, and SUVs. Most customers use this vehicle class for delivery of smaller size items or goods. These vegicles also usually booked for immediate delivery.
L300/Van – This category is composed of Mitsubishi, Hyundai H100, Urvan, and the likes. Regular items delivered by this class are fast-moving consumer goods, usually from our business customers. L300/Van and other larger vehicles are the most requested vehicle types.
Closed Van – Included vehicles are light commercial 4-wheeler to 6-wheeler trucks like Elf and Canter. These vehicles are recommended mostly for bigger truck load deliveries.
Pick up Trucks – Consist of light-duty trucks with drop-down gates with edges of a platform like Elf, Dropside, Forward, and other vehicles that do not have a cover or closed bodies. Customers usually book this category to fulfill deliveries of taller items, usually construction supplies.
10 Wheeler Wing Van – Transportify also accepts trucks with 32 feet in length and has 15 tons capacity. These vehicles are also regularly booked by business clients to fulfill larger batches of deliveries from companies and warehouses.
Manage With Convenience
Be your own boss! Transportify allows its drivers to control their truck load deliveries. They can choose what bookings they prefer to accept or decline. Bookings have filtered time types so drivers can take which setting they prefer:
Immediate delivery – wherein customers need your service ASAP!
Scheduled delivery – deliveries scheduled up to two weeks in advance.
Long-haul delivery – fixed pay delivery that requires you to move across regions.
Full-day delivery – fixed pay delivery that needs your service for a maximum of 10 hours.
Aside from these time types, the app also allows drivers to see the delivery locations to help them to optimize their bookings and plan their round trip based on delivery locations. With the right plan and strategy, they can be efficient in their truck load delivery, maximize their time, and earn more effectively full time or part-time.
Easy Enrollment
Logistics business opportunity like Transportify makes everything easy for drivers. You can get on board the same day you sign-up. It only takes four easy steps, and you can start earning.
1Acquire your vehicle
2Complete your requirements
3Enroll your vehicle
4Accept bookings and start earning!
First, you need to confirm if your vehicle is accepted on the platform. Once verified, you can proceed to complete the requirement to register your vehicle. If all is set and ready, you can now enroll your vehicle on Transportify. Next, have the training to learn more about the services, regulations, and how to handle deliveries properly. After that, you will be required to take an exam to apply all your learnings from training.
Now that you have passed the exam, you will have your active driver account. Turn your Transportify driver app to see the available bookings on the platform and accept as many as you want. Manage your deliveries efficiently and earn more!
If you have other accepted vehicles, you might as well consider starting a fleet of multiple vehicles and hire drivers. Transportify has also developed a Fleet Partner system that allows operators to assign bookings to their drivers.
Nowadays, not all logistics business opportunity offers the same convenience as Transportify. Get your vehicle enrolled now and start earning like a boss!
Frequently Asked Questions:
💲How much can a driver earn from a logistics business like Transportify?
A driver's earnings may differ depending on the vehicle they register or how many they enroll if they are a fleet partner. Since each vehicle category has a different flat rate, there is no fixed earning. The number of bookings is also a factor; if he is working part-time or full-time will affect how much he/she will make.
At Transportify, the average earning of an individual driver under Sedan is ₱35,000, assuming that the driver can accept and complete 1-2 bookings per day or 50 bookings in a month. For drivers of L300 or Van, one can earn up to ₱67,500 a month, given the same criteria of 1-2 completed booking per day in one month. While for larger vehicles, Pickup trucks can earn up to an average of ₱95,000, and Closed Vans up to ₱175,000 a month. And earning at an average of ₱282,000 is the 10 Wheeler Wing Van. The range of earnings may also vary depending on the season. There are days or months when Transportify lowers its commission or offers bookings with no commissions at all. Transportify provides a lot of opportunities to grow and be successful in their logistics business. It's on the drivers how they will efficiently manage and earn a higher revenue.
💲What are the other platforms that offer regular truckloads?
There are many rising delivery platforms in the Philippines. But there are only a few that focus on truck load deliveries. One of these is Lalamove, this platform, also onboard their drivers to do truck load deliveries for them. But, Lalamove only accepts limited private vehicles under four categories, like Sedan/MPV, L300/Van, and also Closed Vans. Mostly, their deliveries are more focused and suited for their other vehicle category, which is motorcycles. There are also other platforms for motorcycles, like FoodPanda and Grab Express. These courier apps specialize in ride-hailing, food delivery, and express courier. LBC and JRS also do truck load deliveries, but as of now, they have available no online applications for drivers with their own vehicles since most of their trucks are company-owned.
Transportify is the only platform that offers a wide range of vehicles where drivers can enroll in. They are the first delivery app to accept larger trucks like Pickup and 10 Wheeler Wing Van to cater to their growing pool of truck load deliveries. Transportify offers a much-organized delivery and payment system for drivers.