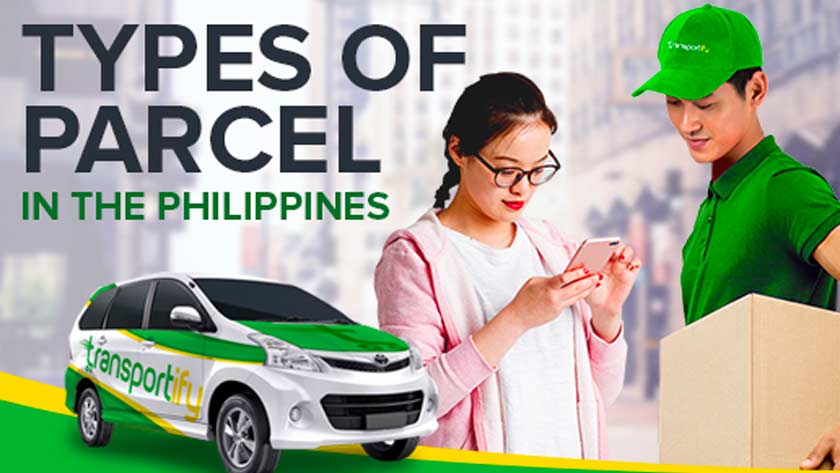 Filipinos are no strangers to parcel deliveries. Sending parcels, receiving snail mails, sending packages—these part of the things that we do. But there are different local means of transporting small parcels across the nation. If you are a first-time parcel sender, Transportify is here to help you get to know these ways.
Via Post Office
Sending parcels through the post office outlets is perhaps the oldest local parcel delivery there is. For over a century, the Philippine postal system has been serving the Filipino people, providing parcel deliveries to different parts of the country and even abroad.
Pros
The post office offers Express Post Delivery which is one of the fastest means of sending parcels within the Philippines and abroad. Just make sure that your parcel is posted on or before the prescribed cut-off time so that next-day delivery is guaranteed. They also offer affordable rates, especially when sending letters or documents intra-province, inter-land, or inter-air. Plus, having a Postal ID can give you postal service benefits.
Cons
The rates are expensive when you try to send parcels internationally. Looking for a post office location may also be troublesome as they only have one or two branches in a city. If you are someone who lives far from the city proper, parcel delivery through the post office is an inconvenience.
Via Traditional Courier Service Centers
Courier service centers are not an unusual sight to Filipinos. Multiple branches scatter in numerous parts of cities and provinces. They also currently serves as a conduit for people to pay bills, send money, send important documents, and traditionally send parcels and other packages to people across the country.
Pros
One of the advantages of using
courier service in the Philippinesfor your parcel deliveries is the convenience of easily finding a branch near you. They have numerous branches in a single city. They also have affordable rates for sending parcels to accommodate customers. Some branches also allow branch pick-ups in case your receiver is not home a lot.
Cons
The disadvantage in going to courier service centers is the painful waiting time you have to endure. If the branch you chose is one busy branch then you better prepare yourself for a long time of waiting in line. Another disadvantage is the lack of package tracking details you get. Their track and trace feature has not yet caught up with the advanced technology—shipping updates still come via SMS.
Via On-Demand Delivery App
On-demand delivery apps are the newest and most technologically advanced way of sending parcels. Through on-demand delivery apps, parcel delivery is easier and more convenient. You only need to download and install the app, and you can book a delivery with just a few taps and clicks on your phone.
Pros
With on-demand delivery apps, you do not have to wait for a long time, you do not even have to leave your house at all! On-demand delivery apps like Transportify also have a unique app feature that allows you to track your parcel delivery real-time through the use of Global Positioning System. Direct communication with the delivery driver partner is also possible. They also offer same-day deliveries and multiple destinations in one transaction. They even offer business logistics partnerships to small-to-medium entrepreneurs. Moreover, Transportify offers customizable services with transparent pricing so users can adjust the service they want according to their budget.
Cons
The only disadvantage of on-demand delivery apps is their dependence on the internet connection. Computers or mobile devices must be connected to wi-fi or have mobile data in order for the delivery app to function.
There are many ways to get your parcel delivery to your desired recipient, and Transportify is the easiest and fastest one. But do consider the situation, location, and budget at hand when deciding which type of parcel delivery service you need to pick.