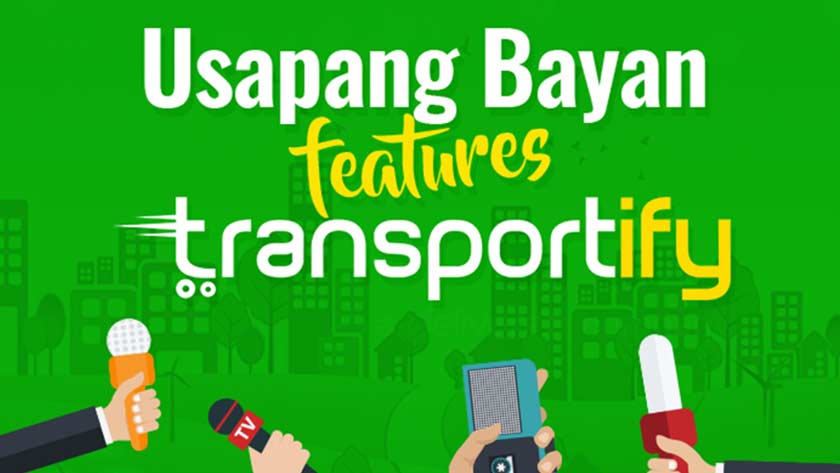 Recently, Global News Network (GNN) invited Transportify Co-Country Directors Noel Abelardo and Paulo Bengson for an interview in one of their television programs titled Usapang Bayan, hosted by George Chua and Raych Marquez.
 The Usapang Bayan episode kicked off with a video presentation introducing the on-demand delivery app and giving instructions on how Transportify works. The program segued to Chua's introduction of the co-country directors who gladly received the hosts' warm welcome on the show.
 Chua and Marquez proceeded to ask Abelardo and Bengson about Transportify, in which the directors explained that Transportify is a web and mobile app designed to connect package senders to available delivery vehicles and their drivers within the area in order to provide fast logistic solutions.
 As the hosts noticed the similarities between the Transportify app and mobile apps such as GrabCar and GrabTaxi, Abelardo and Bengson pointed out how supply chain logistic services are much more complicated than providing ride for passengers. In line with this, the training for Transportify delivery driver partners was mentioned.
 The co-country directors explained that because they have a business program designed for small-to-medium entrepreneurs, Transportify drivers are trained differently. They also clarified that their driver applicants undergo training involving the proper filling of business-related documents.
 Abelardo and Bengson further explained that their services differ from GrabCar and GrabTaxi in terms of customization. They described the different ways the client can customized the delivery service he or she wanted to cater his or her delivery needs by choosing the vehicle type, number of helpers, number of drop-off destinations, and many more.
 When asked about how Transportify came up with the concept of customization, the co-country directors expressed that the idea came from the company's aspirations to satisfy clients by giving them the service they want at an affordable price.
 The interview proceeded to discuss Transpotify's plans for its current and future business program clients, including their regular customers. When the hosts inquired how the co-country directors see the company faring in the future, the directors answered in confidence.
 "We're very excited for it," Abelardo remarked. They went on to share the funding the company raised during Transportify's Series A Funding Round, and how they will not receive such amount of investment and trust from large investors if Transportify is not doing well.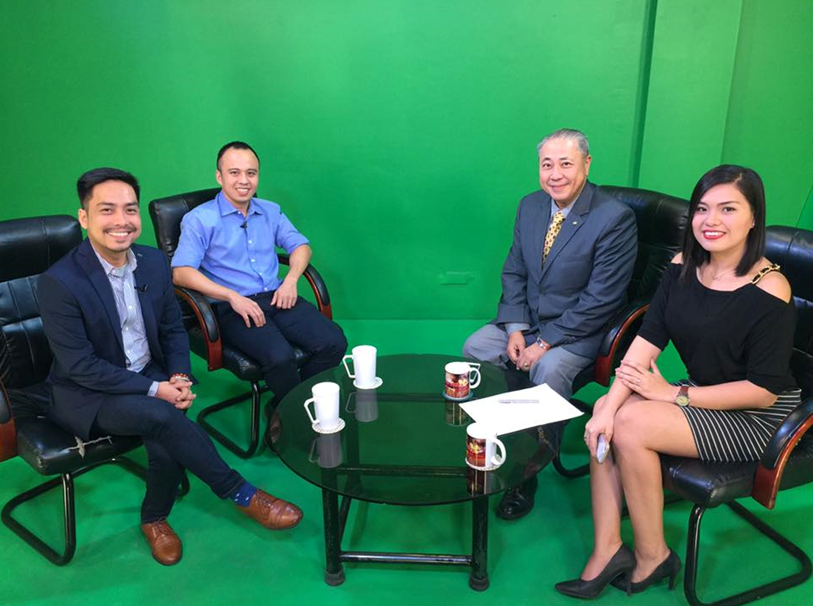 As the program neared its end, Abelardo and Bengson encouraged viewers to apply their vehicles to Transportify as the need for delivery vans and trucks continues to grow. The directors also expressed that despite the country's heavy traffic flow that sometimes provokes their concern for the goods they transport, they continue to remain hopeful that the government will have a solution very soon.
 GNN is a news and public affairs cable channel based in the Philippines. It launched in 2003 as GKTV 3/PCTV 3 until they adopted the name GNN in 2008.