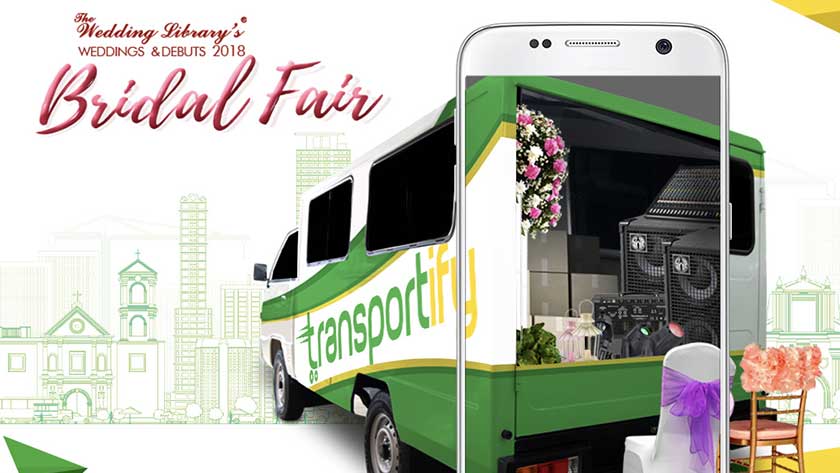 This love month, Transportify Philippines is going to help spread the love as the exclusive third-party logistics partner for the Wedding Library 2018 event that will be held on February 16, 17 and 18. The wedding expo will showcase different wedding gowns, cake designs, invitation styles, and theme suggestions at SM Megatrade Hall.
Why Transportify?
Out of the many local logistics provider, why was Transportify chosen as the online delivery service for Wedding Library 2018? Well, the answer is simple. The Transportify App is very convenient for weddings as we offer different kinds of fleet from sedan cars to L300 vans to trucks, enabling us to cater wedding necessities – from the most delicate flower girl baskets, to the largest and heaviest lights and sound systems.
Transportify sedan for weddings
We recommend Transportify sedan cars for delivery service when transporting wedding gowns, suits, flowers, and cakes as they look more presentable compared to other Transportify delivery vehicles and they can offer more comfort to delicate wedding items. However, if you are planning to use Transportify for delivering your wedding cake, we do advise considering getting an extra helper to assist the delivery driver partner in handling your cake, especially for cakes with more than one layer.
Transportify vans for mall expos
Transportify can cater to other mall expos and exhibits besides wedding-related events. Transportify vans can deliver in bulks or in large amounts of items for exhibit. Transportify can accommodate food delivery services and transport exhibit booth materials. Moreover, malls prefer for event organizers to use Transportify L300 vans for rent.
For quality logistics services for wedding events and mall expos, you can rely on Transportify Philippines' affordable courier rates.