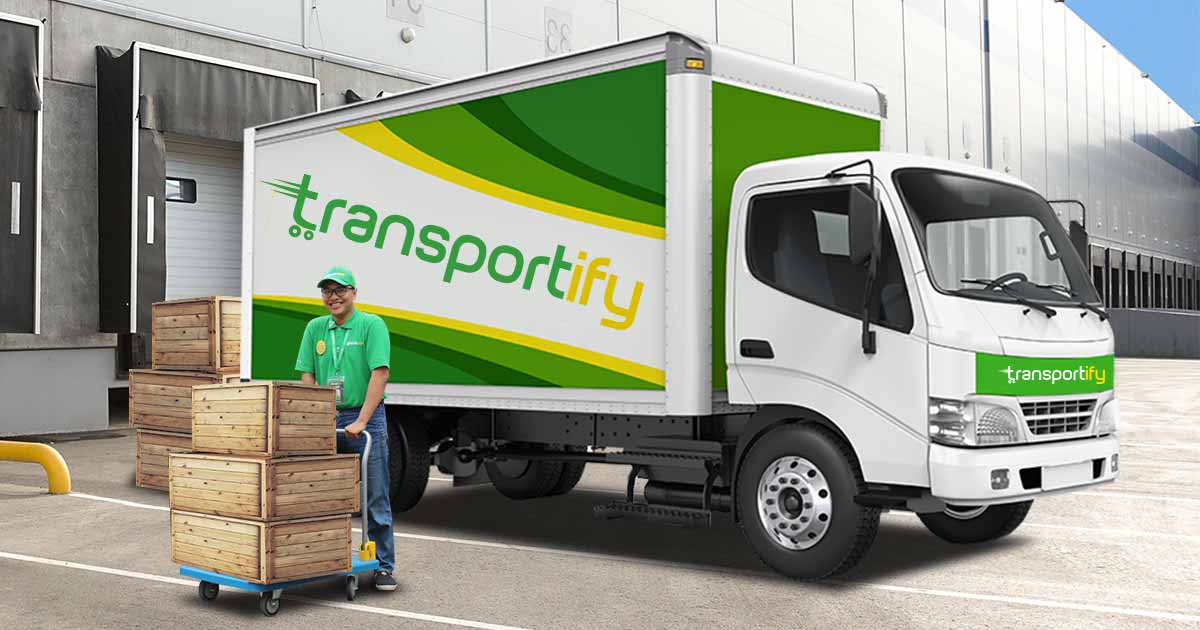 More often than not, when one hears startup supply chain logistics services or on-demand delivery app, small-to-medium enterprises (SMEs) immediately come to mind. Many people have associated these delivery apps like Transportify offering their services to SMEs since huge and larger companies typically handle their deliveries.
However, since Transportify always aims to revolutionize the industry supply chain logistics, it went as far as engaging with major enterprises like Abenson and First Pinnacle Trading Corporation. By outsourcing their enterprise deliveries to Transportify, Abenson and First Pinnacle now have new solutions for their old trucking problems.
1No more coding worries
Aside from the congested road traffic, plate number coding schedule and truck ban delays deliveries for 2022. Abenson used to have problems whenever they need to deliver inventory from one branch to another during the days when their trucks can't travel due to coding. But with Transportify as their third-party logistics solution of choice, a different delivery vehicle is just a few taps away, and Abenson does not have to worry about coding anymore.
2Flexibility in delivery needs
Transportify offers more than one type of vehicle models. These are classified into three groups: economy cars, L300 vans, and closed vans. The Economy cars include Sedan, Hatchback, and MPV/SUV, while the options for L300 Vans include L300, HiAce, H100, and Urvan. Closed vans include Elf and Canter as budget truck rentals.  More vehicle will be made available for 2022 and beyond. Take a closer look at the table below.
Vehicle Type
Cargo Dimension
Capacity
Price Starts At
Economy
(Sedan/Hatchback)
L: 3.5 ft
W: 2 ft
H: 2.5 ft

200 kg

₱120

Economy Extra Space
(SUV/MPV)
L: 5 ft
W: 3.2 ft
H: 2.8 ft

300 kg

₱140

L300/Van

L: 7 ft
W: 4 ft
H: 4 ft

1000 kg

₱430


Pickup Truck

L: 10 ft
W: 6 ft
H: Open

2000 kg

₱1800

Pickup Truck Extra Space

L: 14 ft
W: 6 ft
H: Open

2000 kg

₱2200

Closed Van
 (4W)
L: 10 ft
W: 6 ft
H: 6 ft

2000 kg

₱1800

Closed Van Extra Space
(6W)
L: 14 ft
W: 6 ft
H: 6 ft

2000 kg

₱2100

Long Pickup Truck

L: 18 ft
W: 6 ft
H: Open
7000 kg

₱4850

10w Wing Van

L: 32 ft
W: 7.8 ft
H: 7.8 ft

15000 kg

₱7500

Mini Dump Truck
L: 10 ft
W: 6 ft
H: Open

3500 kg

₱1500

6w Fwd Truck

L: 18 ft
W: 6 ft
H: 7 ft
7000 kg

₱4850
As is such an advantage since Abenson's, and First Pinnacle's delivery items don't always fill up a whole closed van or truck. Delivery packages that do not exceed 3 XL balikbayan boxes can fit inside an economy car, which avoids wasting unused spaces in larger vehicles.
3Dodging traffic woes
How does using Transportify as your 3PL partner lessen traffic woes for 2022? For one, trucks are not the only Transportify vehicle options you can have, especially since they don't fit well in traffic jams, unlike smaller vehicles. Using economy cars for delivery tasks is not only convenient for entrepreneurs (since smaller vehicles can squeeze through traffic unlike big trucks), but they are also road-friendly. This only means that using smaller vehicles for deliveries lessens road congestion.
Bonus: Available Business Program
More and more local SMEs are making Transportify their 3PL partners. Still, big enterprises are also welcome to avail of the Business Program as part of their supply chain logistics strategy. This also offers live customer support that is available daily, pre-pay and post-pay options, COD/POD returns, insurance/warranties, and 5-star trained business drivers.
Even big and famous enterprises need outside help once in a while, and Transportify is always willing to solve courier services problems in the Philippines for 2022. Whether you're a small-to-medium entrepreneur or you're working at a big enterprise that needs delivery services, browse through our website to learn more.
3PL for supply chain logistics as the Best Business Solution
Today, making use of every resource available to expand your business is essential. Around the world, more than 70% of users who has access to the internet shop online. As such, creating a business solution that takes advantage of the internet is crucial.
For this reason, companies should emphasize improving their supply chain logistics strategies. The supply chain involves the intricate system of activities and methods that will help deliver a businesses' product from the supplier to the customers. For this reason, the use of a third party in deliveries has become a widespread practice.
What is a 3PL Provider for Supply Chain Logistics?
A third-party logistics is the process of outsourcing a service mostly about enterprise deliveries. In supply chain logistics, this is a common practice because it presents certain benefits to every company. To further illustrate, here are several reasons that make delivery services from a third-party provider an excellent business solution.
Cost-effective
One of the primary challenges for businesses is to maintain the perfect balance between profit and expenses for 2022. In creating a supply chain logistics, the cost for the deliveries must always be taken into consideration.
A third-party logistics (3PL) provider is a cost-effective method that should be part of the supply chain sector. First, it saves the company from the expenses of having to establish a different department that would comprise salaries for the workforce, office space, and maintenance. With a 3PL logistics solution provider like Transportify, you can have a ready-to-go delivery system.
Leave it to the professionals.
Establishing an entire system of deliveries can be tasking. That is why a 3PL is the best option for companies because you can leave all your delivery worries to them as they are the experts who can handle all the nuances and challenges that come with deliveries.
3PL delivery solutions for your business
There are various methods of deliveries that every business can benefit from. Here are multiple solutions that can be availed of with a logistics provider like Transportify with 5-star service.
1Same day delivery
According to research, a company that offers same-day delivery service to its customers gain over 85% of the competitive edge. Same day delivery involves the transfer of the product from the supplier to the customer within 24 hours after you place the order.
In 2022, consumers would prefer to have their orders available as soon as possible. This is especially true for those engaged in the restaurant industry, medical industry, and office equipment industry. Also, some of these customers are even willing to shell out extra cash to have their orders in their hands quickly.
2Door to door delivery
A third-party provider is an excellent option for business deliveries for the reason that they can access a more extensive customer reach. Door to door delivery involves the transport of the product right at the doorstep of your customers. Today, most people prefer to shop online rather than in stores, which is why a door to door delivery system is beneficial for the growth of your company.
Door to door delivery is an excellent option for businesses engaged in online retail. This is even the practice that made giants like Amazon and eBay stand out from the rest.
3Moving services
A 3PL or third-party logistics should not only end their supply chain logistics by providing delivery service. In the Philippines, a growing area of logistics is moving services. According to market research, families and companies are the top consumers of moving service providers for 2022.
Transportify is the best solution for your 3PL needs.
If you are wondering where to find the best 3PL provider in the Philippines, then you have to worry no more because Transportify provides the best service in enterprise deliveries.
With a selection of vehicles ranging from motorcycles to trucks, every item, whether it is a small parcel or a machinery, can safely be transferred from one place to another. Also, you can also entrust your products to be delivered right at your customers doorstep in the fastest time possible with Transportify.
For your convenience, Transportify's services are available by downloading their mobile applications. Now, at the palm of your hand, your company can improve your supply chain logistics without undergoing the tedious process of establishing your delivery service.
As the leading 3PL provider in cities and provinces in the Philippines, Transportify assures that every business, big or small, can benefit from its 5-star delivery service. So, if you are looking to expand your customer reach or improve their satisfaction, nothing beats having a courier service to move your products around efficiently like Transportify.
| | | |
| --- | --- | --- |
| | or | |
Frequently Asked Questions:
Where to find 3PL that offers affordable delivery service for businesses?
🚚 You can find several traditional 3PLs offering affordable services online. To contact them, just reach out via call or email on their website. If you want a provider with advanced technology, Transportify mobile and web app offers affordable delivery service for your business. You can save up to 40% of the cost when you book on our platform. Just download the app, book, and pay only for the distance from the pick-up to the drop-off and extra services you like to avail.
How can a 3PL improve the supply chain logistics of my business?
🚚 Since cargo transportation is an essential service of 3PL like Transportify, they have thousands of fleet ready to deploy at any given day, so vehicle coding in the Philippines won't be an issue. They also have flexible vehicles so businesses can book the perfect car for that specific delivery. Lastly, goods are insured, so you won't have to worry about any accidents that may occur, unlike if you handle your logistics.