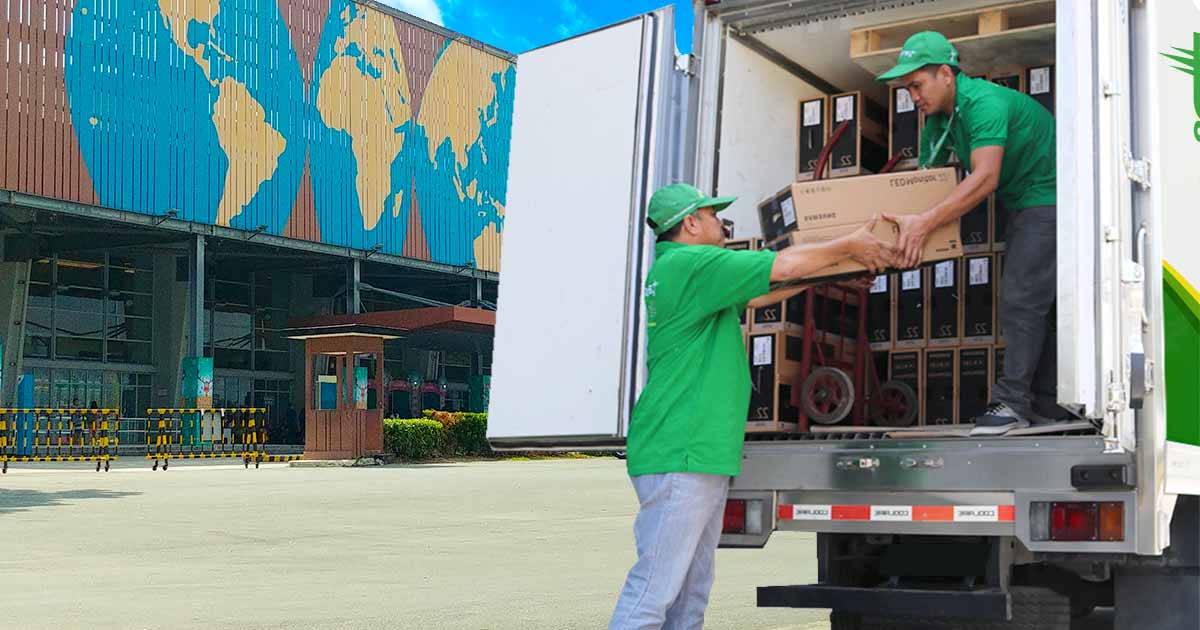 Have you ever experienced having to go to bazaars and events with no idea how to transport goods and booth materials to the venue? This holiday season, worry no more with Transportify's affordable truck rental services and on-demand delivery.
Event logistics for Christmas bazaars, expos, and conventions require a safe and convenient way of transporting products, catering, booth materials, sound system, and sometimes even large tents. Transportify will cater to your event logistics needs at the lowest cost with our kilometer based or full day pricing. Boasting our affordable truck rental services rates that's unparalleled to traditional truck rental services.
Fleet
Base Price
Size
Closed Van
Extra Space
P2,550
L: 280 cm
W: 205 cm
H: 205 cm

Closed Van
P2,150
L: 200 cm
W: 180 cm
H: 175 cm

L300/Van
P500 (Manila)
P430 (Pampanga)
L: 210 cm
W: 125 cm
H: 125 cm
Economy
Extra Space
P290 (Manila)
P270 (Pampanga)
L: 175 cm
W: 100 cm
H: 85 cm

Economy
P190 (Manila)
P170 (Pampanga)
L: 120 cm
W: 65 cm
H: 80 cm
Schedule or Book On The Spot
Unfortunate circumstances happen unexpectedly at the last minute like the unavailability of any company vehicle or any company driver on the day of the event. Unbelievably, For times like these, you can count on Transportify's truck rental services that you can book 24/7. We can accommodate pickup and drop-off needs as long as the pickup is scheduled no less than 60 minutes after the transaction and there is a Transportify vehicle within your area.
Whatever You're Moving We Got You Covered
Different events and bazaars call for various products, and we all know how all products come in different shapes and sizes. Whether you're eager to showcase and sell your beautiful furniture at the prestigious interior bazaar or selling the latest ready-to-wear clothing line in that infamous summer bazaar, you won't have to worry about your means of transporting your goods. With Transportify's unbelievably cheap delivery truck rental services, you have the option to choose what truck size to rent and allowing you to save more. Pay only on what vehicle you chose and the distance. Never have to contact traditional trucking companies for your event logistics.
Transporting Food or Other Delicate Items?
Are you selling cupcakes in bazaars or attending food expos? We can sure handle that! All Transportify's vehicles are enclosed and offer an ample amount of space to avoid any damages from outside factors. Unbelievably, our vehicles are capable of keeping food products fresh with air-conditioning and protection from sunlight and rain. Lastly, Our delivery driver-partners are trained on how to transport goods as delicate as food products carefully.
The same goes for flowers; If you need a vehicle to transport your flower and potted plant merchandise to a bazaar venue, or a means to deliver flower decorations to a wedding reception, we got your back. Flower delivery is one of Transportify's many expertises. Along with our same-day delivery service, event organizers can trust that Transportify can deliver flowers and other items if the sudden need arises.
We wish you the best of luck in attending or creating such events. And if you need any logistics support, Transportify app and services are always available to you this holiday season. We may be an affordable truck rental service app but our services top of the line.