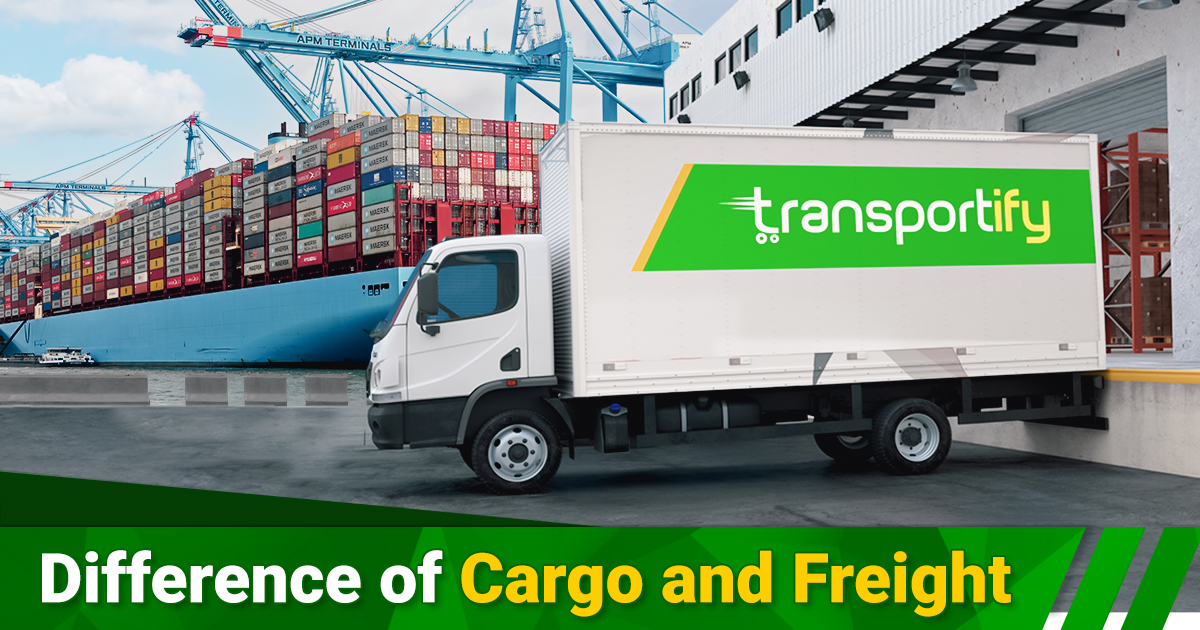 Cargo and freight are two terms that are often used interchangeably. This is mainly because they are related to the transportation of goods, usually for commercial instead of personal purposes. When it comes to freight and cargo in the Philippines, however, there may be some differences between the two that you should know about. In this article, we will talk about the difference between cargo and freight services.
What is Freight?
Freight is a term used to describe the goods being carried. It also describes the cost of hauling goods from different locations. The freight industry is responsible for transporting goods from point A to point B, which can be as simple as from a manufacturer's production plant to a retail store or warehouse. The purpose of many freight companies in the Philippines is to haul goods for shipment by truck, ship, and roro.  As such, the volume of goods transported by these companies is enormous.
Trucking companies and shipping lines are two examples of freight companies. However, parcel service companies are also in this business, but small to medium-sized items can be accommodated. If a company is responsible for the transportation of goods from one location to another, that company could be considered a freight company.
Freight can also mean the actual cargo being transported. It may even refer to the cost of transporting that cargo or merchandise. For example, if you were shipping something across the country and wanted to know how much it would cost, that price would be referred to as the freight on your delivery charges.
What is Cargo?
Cargo is a term used to refer to certain items that are being transported. Cargo may be used in the context of shipping, but it is also used in other ways. Commodities that are being shipped using land, air, and sea transport are usually referred to as cargo. These commodities are moved using large containers that have space for cargo. For instance, a truck can be loaded with cargo and driven to another location. The cargo can then be unloaded and the truck can return with a different load of cargo.
Cargo is also sometimes used to describe the money charged for moving commodities between locations on land or sea. The fee charged for moving commodities between locations is known as a charge or a rate. The word rate is usually used in shipping commodities on water, while the word charge is usually used in transporting commodities on land.
Here are the vehicles and trucks that Transportify's cargo shipping from Manila to Mindanao service offers:
Vehicle Type
Dimensions/
Weight Limits
Base Price
(Metro Manila)
Base Price
(Outside Metro Manila)
Base Price
(Visayas/Mindanao)
Wing Van 
32 to 40 x 7.8 x 7.8 ft
12000kg to 28000kg
7500 PHP
6500 PHP
6500 PHP
6w Fwd Truck
18 x 6 x 7 ft
7000kg
4850 PHP
4850 PHP
4850 PHP
Closed Van
10 to 14 x 6 x 6 ft
2000kg to 4000kg
1800 PHP
1450 PHP
1450 PHP
Open Truck
10 to 21 x 6 ft x open
2000kg and 7000kg
2300 PHP
1950 PHP
N/A
L300/Van
8 x 4.5 x 4.5 ft
1000kg
430 PHP
330 PHP
310 PHP
Small Pickup
5 x 5 ft x open
1000kg
310 PHP
250 PHP
220 PHP
Light Van
5.5 x 3.8 x 3.8 ft
600kg
250 PHP
192 PHP
225 PHP
MPV/SUV
5 x 3.2 x 2.8 ft
200kg
160 PHP
130 PHP
140 PHP
Sedan
3.5 x 2 x 2.5 ft
200kg
140 PHP
110 PHP
120 PHP
Differences Explained
The main difference between the words freight and cargo usage is that any fees charged by a transport carrier are often referred to as 'freight charges'. Cargo, on the other hand, does not refer to money but instead only refers to goods.
Cargo typically means goods carried in larger vehicles like large ships or planes whereas freight traditionally meant transported by smaller ones such as trucks.
The differences between both terms have become much less pronounced over time, cargo and freight company originally thought they were exclusive: one exclusively referred to shipment via ship/plane while another just talked about trucking/railway shipping.
State of Freight and Cargo Services in the Philippines
The state of cargo and freight services in the Philippines is growing steadily. Cargo and freight companies in the country are experiencing rapid growth in demand. This could be due to the fact that companies within the Philippines are expanding their market reach by distributing more products nationwide. The popularity of outsourcing, which entails sending companies' processes, orders, and operations, is another factor that is contributing to the growing demand for cargo and freight services in the Philippines.
Cargo and freight companies and their services play a critical role in the Philippine economy. The Philippine government has been working towards streamlining cargo services within the country. With the continuous demand, the government has established guidelines for shipping companies so that they can provide more efficient services to their clients. The Philippine Bureau of Customs has also been working on improving its clearance processes to make it easier for importers and exporters to comply with the necessary requirements when shipping goods from one country to another.
Moreover, the growth of cargo and freight companies and their services in the Philippines is also attributed to the following reasons:
1. The manufacturing industry needs more logistics support because it has been shifting its production lines from developed countries to the Philippines.
2. The Philippine government has been encouraging businesses to invest in the country by providing incentives such as specific tax exemptions and other fiscal benefits, thus opening up more opportunities for logistics players.
3. The country's geographical location makes it an ideal transshipment point between East Asia and North America, Europe, the Middle East, and Africa—all major source markets for Philippine exports.
4. Expansion of air freight services due to the growing number of inter-island flights operating around the archipelago.
Cargo and freight services are important for every business. Companies tend to do freight bidding to establish relationships with these logistics service providers. If you have products that you need to ship from one part of the country to another, it's better to hire a professional freight shipping company to handle your shipment for you.
SEE ALSO:
Things You Should Know About Cargo and Freight Services in the Philippines
Before jumping on any cargo services provider in the Philippines to cater to your business shipping needs, you need to be aware of some things. Choosing your cargo and freight services provider requires research because your business reputation is also at stake for your decision.
Here, we list down some of the common factors that you should know before choosing the right cargo and freight services provider in the Philippines.
1Do your research
Cargo and freight services may vary in terms of pricing, quality of service, and transit times. Always do your research before committing to a particular provider. Make sure that you are aware of the serviceable areas of your chosen cargo and freight services provider. Some providers only offer services within certain areas, so it is important to confirm this beforehand.
2Compare and contrast
Ask for a quotation or estimate from different cargo service providers to get an idea of their rates. Compare these rates and choose the best suits your budget and needs. Some companies have websites where customers can request or generate instant quotes.
If you want to check out the rates of Transportify, click here.
3Look up reviews
Read reviews and testimonials from other businesses that have used cargo and freight services in the past. This will give you an idea of the quality of service that you can expect and if this is what you need.
4Identify the right service you'll need
Cargo and freight services in the Philippines differ in their terms of service, so make sure that you are familiar with customer contracts before committing to any one provider. Choose a cargo and freight services provider who will be able to offer the type of service that your business needs. Some providers offer additional services that might come in handy, so don't be afraid to ask.
Cargo and freight services are just one aspect of businesses that are being served by the cutting-edge technology of modern times. Cargo and freight services have evolved greatly over the years, thus creating better opportunities for different types of businesses across different industries.
| | | |
| --- | --- | --- |
| | or | |
Frequently Asked Questions:
How do I know how much it will cost me to send my shipment?
⏲️ Unfortunately, there is no easy answer to this question. The rates for cargo and freight rates in the Philippines depend on several factors like volume or weight, destination or origin, speed of delivery, mode or carrier (air/ocean), method of shipment (ocean freight, or by land). Cargo and freight rates can change daily or even several times a day for other shipping companies. The best way to know the price of cargo and freight services is to send an inquiry or ask for a quote. Most forwarders will reply within 24, 48 hours, though some respond immediately; others require at least 3 business days. Here in Transportify, you can easily access our rates and the list of available vehicles through our mobile app and web app.
Can I track my shipment online?
⏲️ With our improved services, you can now check the status of your shipment 24/7 from anywhere with internet access. We update our site as soon as new information is available for your shipment. You can sign up for a member account and track all shipments in one place or simply log in and check your individual orders. You can also download our mobile app to your mobile device and track your shipment on the go.