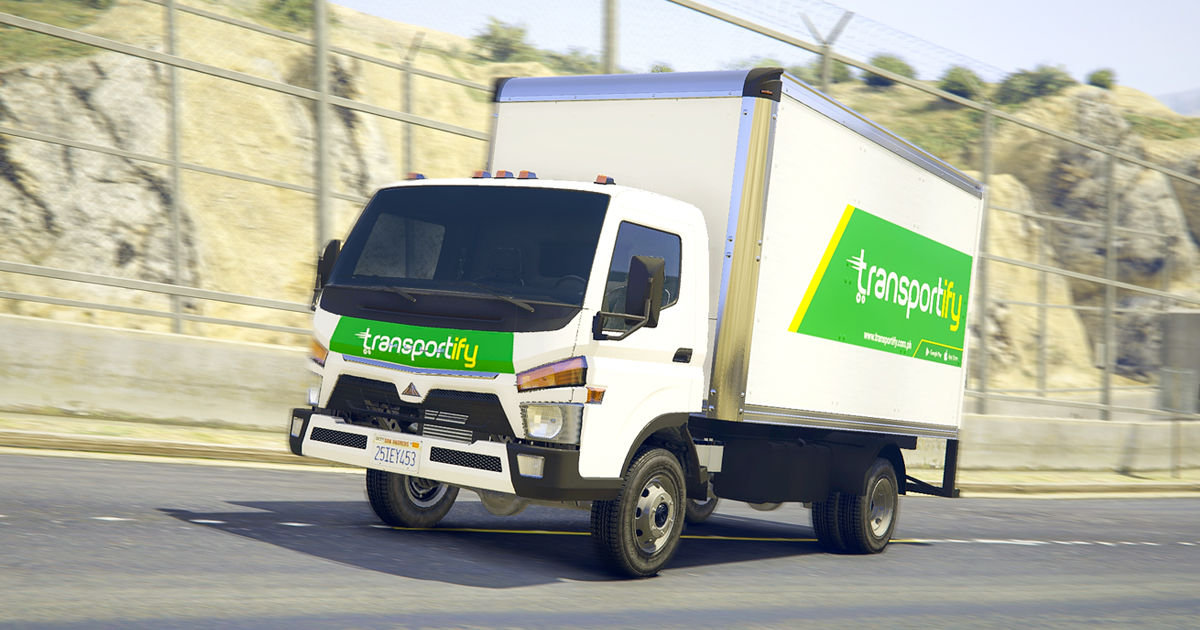 Nowadays, finding the most cost-effective van for delivery could be a daunting task for others since there are lots of logistics companies are now operating in the Philippines. What could be the reasons why a closed van is becoming more popular as a vehicle for shipping and freight transfers?
When it comes to products and goods deliveries, the most cost-effective vehicle to use is a closed van. Vehicles like a closed van for delivery can offer several benefits for freight transportation while making sure that all the shipments are safe and well-protected during the transport. So, whether it is for cross-border or domestic shipping, a standard closed van can carry up to 2000 kg of cargo or non-perishable items. If you need closed vans with heavier weight capacity, you can choose 3tons/4 tons closed vans. It makes more substantial enough for many businesses' needs, such as online selling, other e-commerce platforms, or for personal transfers like Lipat-Bahay.
It is also used to transport other products such as clothing items, food textiles, plastics, and other construction materials. These items are too sensitive if exposed to sudden changes in temperature or weather.
Note: To those customers who plan to transport furniture like cabinets and tables, they should ensure that it is well-packed and bubble-wrapped especially for large pieces of glass furniture to avoid damages during delivery.
What Are the Advantages of Using Closed Van for Delivery Services?
Aside from being versatile for shipping, there are some advantages a closed van can offer:
Cheaper Compared to Other Shipping Vehicles
Unlike other logistics companies that use expensive delivery vehicles, Transportify PH uses closed van vehicles. It provides customers a cheaper deal with quality service that expensive delivery vehicles can pull out. Giving you this kind of offer to satisfy the customer's needs, sure, Transportify's main objective is to keep customers happy with its affordable local delivery services.
To know the pricing details for transfers and deliveries, please see the table below.
Vehicle Type
Base Price


(Metro Manila)

Base Price


(Everywhere Else in Luzon)

Base Price


(Visayas/Mindanao)

6w Fwd Truck


18 x 6 x 7 ft




7000kg

4850 PHP
4850 PHP
4850 PHP
Closed Van
Extra Load 4000kg


10 to 14 x 6 x 6 ft




4000kg

2700 PHP
2550 PHP
2550 PHP
Closed Van
Extra Load 3000kg


10 to 14 x 6 x 6 ft




3000kg

2400 PHP
2120 PHP
1950 PHP
Closed Van
Regular 2000kg


10 to 14 x 6 x 6 ft




2000kg

1800 PHP
1450 PHP
1450 PHP
Gives Protection from Theft
Using van for delivery service, especially if it is a closed van, you don't need to worry about the security of your freight. It is an excellent vehicle to protect goods from malicious attackers, and theft along the road. You can make sure that your items will be safely delivered right at the front of your door secured and complete.
Good for Provincial Lipat-Bahay
If you're looking for a logistic company that can offer a cost-effective vehicle to use for your Provincial Lipat-Bahay problem, then you've come to the right page! The closed van is the answer to your problem. Since it can carry up from 2000 kg to 4000 kg of non-perishable items, which makes it more perfect for transporting large pieces of furniture anywhere in the Philippines, plus, you can make sure that all of your household items are safe inside the van since this type of vehicle offers more security among the others (please refer to #2).
Economical
Closed van shipping is the most popular method of vehicle shipping here in the Philippines when it comes to small to large cargo and packages. Besides, the availability of this vehicle is tremendous since most of the truck drivers are experts in driving closed vans, unlike complicated vehicles such as long bed trailers and ten wheelers trucks. Also, it can accommodate short and long shipments, which is suitable for traveling in multiple areas here in the Philippines.
If you're looking for the best logistic company that can provide reliable and trusted services in the Philippines, Transportify PH is the solution for your shipment problems. Not only that, they can make sure that the shipment is followed from beginning to end and can tell how long it will arrive on your doors.
Transportify PH can provide reliability in getting your goods and other items where you want them to be delivered and how long they'll arrive at the receiver. Moreover, Transportify PH is a customer-friendly company that follows the appropriate professionalism and manners towards its customers to answer all inquiries about shipment and other details related to deliveries.
SEE ALSO
Transportify Offers Cost-Effective Closed Van for Delivery Service
True to its promise of logistics transportation that would suit your needs, Transportify provides vehicle service for every size of cargo and package delivery. Aside from H100s and Hiace Vans for small to medium-sized packages, Transportify also offers a cost-effective closed van for delivery service for your large cargo and containers. Through this, customers can book either a 4-wheeler or 6-wheeler closed van for delivery. Refer to the table below for the closed van's dimension and capacity.
Simple and Easy to Use
With the increasing demand for a more convenient and more straightforward transaction, Transportify employs an advanced yet user-friendly mobile and web app to connect with its customers. Just a few taps on the screen or your keyboard, and you are already on your way into booking a van for delivery in areas of Luzon, Visayas, and Mindanao. With a veritable reserve of closed vans, freight trucks, and other transport vehicles at your disposal like L300, Vans, and more.
To book a closed van for delivery, input the pick-up and drop-off locations and select the closed van icon on the app. You can choose your desired Extra Services depending on your needs in the next part of the booking process. The calculated delivery charge for the full service appears before the booking confirmation.
Affordable Van For Delivery Service
You can book a cost-effective closed van delivery service for just ₱1,800 base price with an additional ₱45 per kilometer covered and ₱6,000 for Full Day service. Transportify caters to all cargo transport and delivery services or lipat-bahay within our Standard Service Areas (SSAs) nationwide. You can also book "multiple destinations" wherein you use the van for delivery of up to 15 destinations in one booking. With just ₱160 per added destination, you can already deliver to up to multiple destinations – all of which are guaranteed to be delivered on the same day.
Dependable Delivery App
Outsourcing or renting a closed van for delivery is, most of the time, a risky business. To this end, Transportify has undertaken steps to ensure that the client receives quality service and security for their closed van product deliveries. Unlike traditional logistics methods wherein you are not sure who will take your cargo and what will happen to them after, Transportify provides necessary information regarding your driver and a full GPS tracking system for your shipments. You will have the power to monitor the transaction the moment the closed van leaves your place. You will also have the assurance that all drivers have been appropriately screened and have undergone seminars and training regarding proper handling of deliveries and customer service.
Moreover, Transportify offers another level of high-quality service through its customer service live chat, which is available at any time of the day. So in case any emergency arises, you are confident that Transportify will serve and assist you to the best of their abilities – ensuring our van for delivery service is available every step of the way.
With all these features offered by our larger van for delivery service, Transportify hopes to reach out to more consumers and businesses to provide more extensive options for transport and supply chain needs. Take advantage of our service, and hire a closed van for delivery today!
| | | |
| --- | --- | --- |
| | or | |
Frequently Asked Questions:
How much does it cost to rent a closed van for delivery service?
?With Transportify, you can book a 4 wheeler closed van for only ₱1,800 or a 6 wheeler closed van at ₱2,100. We also offer L300 / Vans for only ₱430 if you need smaller vehicles for your deliveries.
Where to rent a closed van for delivery service in Metro Manila?
?There are many providers of closed van in Metro Manila. If you're interested in booking a closed van for your deliveries, you can download the Transportify app, which operates in Luzon, Visayas, and Mindanao. They have a large number of fleet to carry out deliveries of customers via mobile app.