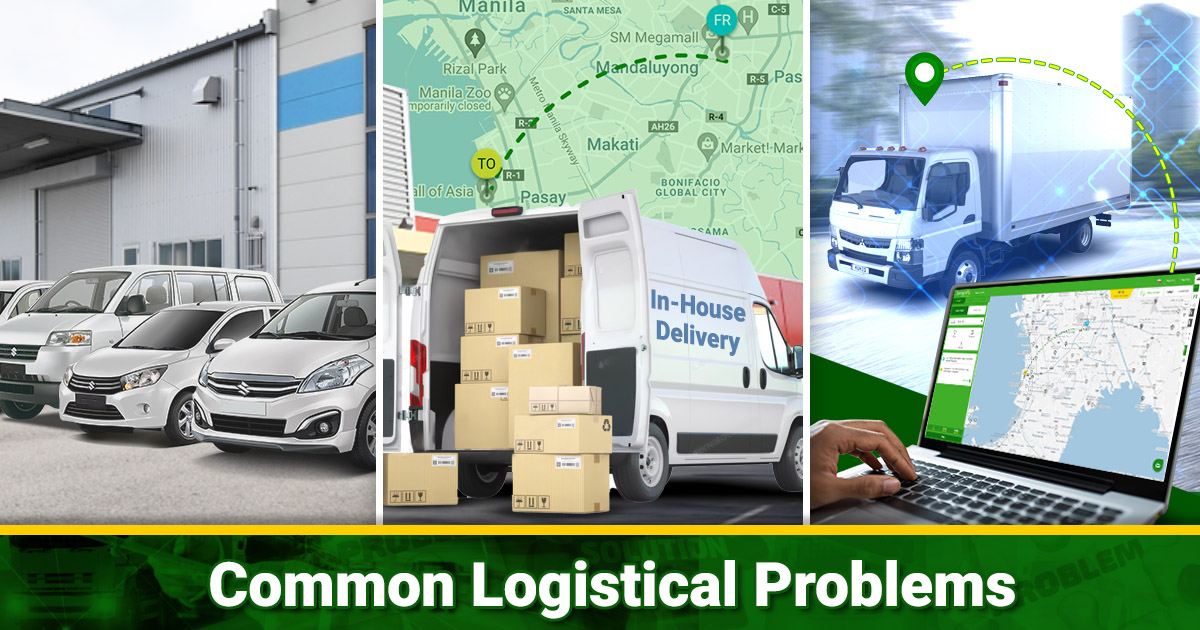 In business, particularly in commerce, operations depend on transporting goods from A to B as quickly and efficiently as possible. As a result, companies have come up with two most common solutions: you absorb the process into your business entirely and become self-sufficient, or your pass the responsibilities onto someone else. One question companies need to assess is which option is more beneficial?
In-house or Outsource: What Is More Fitting?
Most business owners would aim to be self-sufficient. They would assume that the first option is the best as it means that you are in complete control and don't need to rely on anyone else. Sure, it sounds great in theory, but in practice, not so much.
The fact is, very few successful businesses take care of their own accounting, marketing, and even cleaning. When starting out, business owners take on the form of a Swiss-Army Knife and juggle as many jobs as they possibly can, ultimately wasting time and burning themselves out.
There comes a time when you need to start delegating so the annoying problems can be handled by other people who specialize in that particular field. In this case, we're talking about a local trucking company or 3PL (third-party logistics).
Here are common logistical problems that a local trucking company can fix for you:
Sinking Precious Time into a Specialist Area
There is absolutely no need for you to become an expert in logistics and transportation. If you specialize in e-commerce and selling goods online, your focus should be on how to sell more products while maintaining a high quality of service. When it comes to transporting the products from your warehouse to the customer's doorstep, you should be outsourcing this to the professionals.
Any local trucking company worth their salt will be able to take this task off your hands entirely and create a sophisticated supply chain in order to deliver your goods effectively and with little to no room for error.
Having to Use Multiple Smaller Delivery Vehicles Over Long Distances
As a growing business, shipping goods from A to B can be a nightmare, especially if you aren't quite selling enough to justify renting or purchasing a 10-wheeler wing van of your own. Thus, you may find yourself having to send multiple smaller delivery vehicles over great distances in order to complete your deliveries, which isn't precisely the most economical way of doing business.
On the other hand, an on-demand local truck transport company will be able to take this off your hands and deliver all of your goods in one 10-wheeler truck (even if you haven't sold enough goods to fill it). This is called less than truckload service and refers to the "pooling" of delivery space with other companies to achieve the most economic output until such times that you can use an entire truckload by yourself.
Here are the light delivery vehicles and trucks the local trucking company of Transportify provides their customers to help solve logistical problems:
Vehicle Type
Dimensions/
Weight Limits
Base Price
(Metro Manila)
Base Price
(Outside Metro Manila)
Base Price
(Visayas/Mindanao)
Wing Van 
32 to 40 x 7.8 x 7.8 ft
12000kg to 28000kg
7500 PHP
6500 PHP
6500 PHP
6w Fwd Truck
18 x 6 x 7 ft
7000kg
4850 PHP
4850 PHP
4850 PHP
Closed Van
10 to 14 x 6 x 6 ft
2000kg to 4000kg
1800 PHP
1450 PHP
1450 PHP
Open Truck
10 to 21 x 6 ft x open
2000kg and 7000kg
2300 PHP
1950 PHP
N/A
L300/Van
8 x 4.5 x 4.5 ft
1000kg
430 PHP
330 PHP
310 PHP
Small Pickup
5 x 5 ft x open
1000kg
310 PHP
250 PHP
220 PHP
Light Van
5.5 x 3.8 x 3.8 ft
600kg
250 PHP
192 PHP
225 PHP
MPV/SUV
5 x 3.2 x 2.8 ft
200kg
160 PHP
130 PHP
140 PHP
Sedan
3.5 x 2 x 2.5 ft
200kg
140 PHP
110 PHP
120 PHP
Struggling to Maintain a Superior Standard of Service
When companies try to wear multiple faces, they tend to start making mistakes. Running your business and then simultaneously mastering your logistics and maintaining a superior standard of service is no simple task.
Often, the best approach is simply to hire a local trucking company to handle your deliveries so that you can focus on what you do best. A dedicated truck company will have systems in place to ensure that they can make your deliveries at an excellent time. Thus, maintaining that superior standard of service, with you on the other end, speaking directly to the customer, and keeping them up-to-date with accurate ETAs, made possible by your local trucking company's sophisticated delivery tracking software.
Having to Hire and Maintain a Fleet of Drivers and Delivery Vehicles
Do you really want to hire a fleet of drivers and delivery vehicles and take care of every aspect that comes with it? Training, benefits, vehicle maintenance, insurance, sick days, and fuel? Those are just a handful of responsibilities that come with running a fleet of vehicles and drivers.
Instead, you can outsource your logistics requirements to a local truck transport company and let them worry about the time-consuming details in between while you reap the rewards.
Having to Worry About New Software and Technology Which Can Integrate with Your Existing Systems
There is no need to worry about this if you are working with a reputable and established truck transportation company, such as Transportify. Our software and technology will integrate effortlessly with your existing systems so that you don't have to worry.
You don't have to trawl the internet to find the perfect provider. Instead, you can simply work with an established company that already has the systems in place to build a sophisticated supply chain to take your business to greater heights.
Logistical problems can manifest in various ways, but what they all have in common is the disruption they cause. Whether it's a factory shutdown, a delayed cargo shipment, or a truck engine malfunctioning in the middle of nowhere, logistical issues can significantly affect businesses. They can cause problems with regulation compliance, turn off customers, and hurt a company's bottom line.
Unfortunately, many logistics issues go untreated. Businesses tend to either ignore existing problems or fail to recognize the warning signs that a logistical problem is developing. Because of this, they don't try to find solutions until things have already spiraled out of control.
SEE ALSO:
Advantages of Using Technology to Resolve Logistical Problems
In today's fast-paced world, many companies find themselves falling behind with their business logistics because of their inability to adapt to rapid changes in technology or shifts in demand. When you outsource your delivery needs to a commercial trucking company though, you'll be able to rest easy knowing that all your deliveries will be handled quickly and effectively.
Being able to leverage technology to strengthen your business logistics capabilities is one of the aspects companies must tap into to adapt to today's modern supply chain. The advantages of using technology to address logistical problems are as follows:
GPS Tracking Capabilities
Technology can be used in logistics in many ways, one of the most important forms being logistics tracking software. This allows customers and clients to track their cargo as it makes its way across continents using GPS devices or other technology employed by the trucking company. It eliminates costly mistakes that lead to delays and angry customers in this modern age where time is becoming increasingly valuable. In addition, communication between dispatchers, drivers, customers becomes simple with software like this available for purchase online.
Automated Delivery
While saving time and money by not paying workers is great, there are some common logistical problems with manual delivery that you might not realize at first glance. For example, from receiving goods in an unorganized manner, causing a traffic jam in front of your business or home, or even damaging one of your cars with stacked boxes. These micro problems can add up quickly and become more expensive in the end than if you had invested in automated delivery from the start. That's why we always recommend that our customers make the switch to automated delivery. It may be more expensive up front, but it will save you time, money, and even prevent some frustration in the long run.
| | | |
| --- | --- | --- |
| | or | |
Frequently Asked Questions:
How can businesses fix logistical problems?
📦 Logistical problems are inevitable particularly if your business involves delivery and transportation. However, there are ways to prepare and fix it. It is recommended for businesses to be proactive on these logistical problems because they can cause great damage to your logistics processes. It would be beneficial to consult local logistics and trucking companies to acquire proper knowledge and tools to make sure that logistics operations would run efficiently.
What is the most effective way to fix logistical problems?
📦 The most effective way to fix logistical problems is to reach out to local trucking companies. In this way, you will be assured that their expertise can help you. Moreover, do not neglect the power of technology and how it can greatly help and automize your logistic processes.