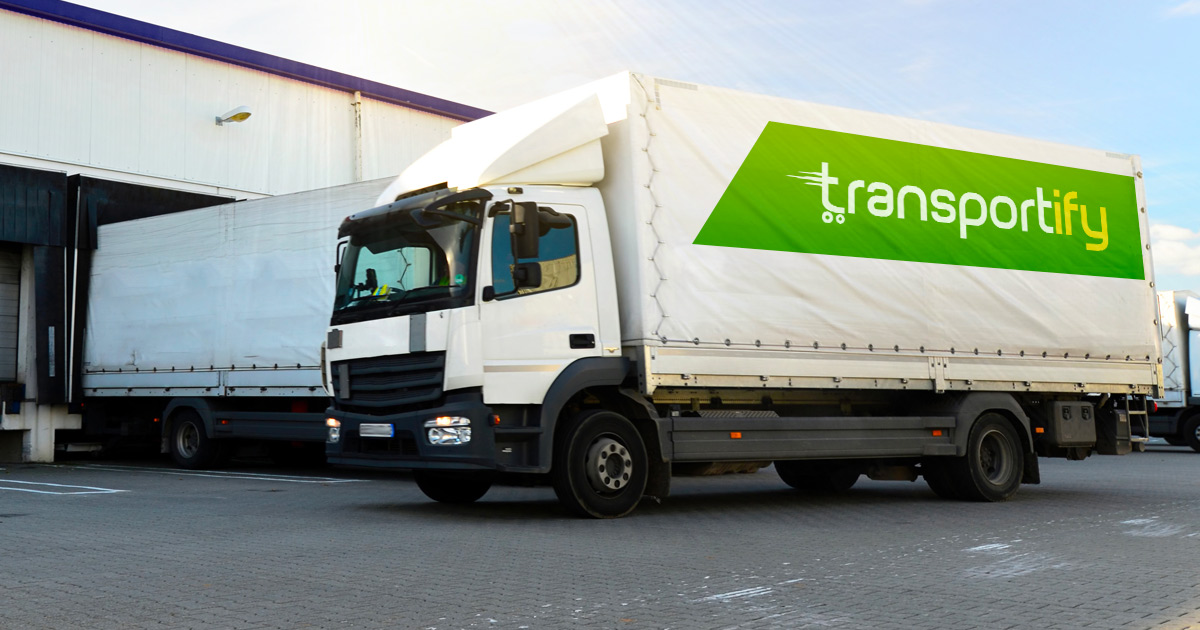 In this modern age, the consumer is becoming more and more demanding, making the market incredibly competitive, as companies are constantly striving to deliver the highest standard of service. But what is it that the consumer actually wants? Companies will go above and beyond to implement an "instant delivery" option, though how many consumers are willing to pay the extra for such a service?
Which Delivery Service Is Better: Cheap, Same Day, Specific Times, or Instant?
In this article, we're going to take a quick look at the modern consumer, as it stands, and then determine the best course of action for you to take as an e-commerce business, so that you can satisfy their needs, without breaking the bank.
We want it now, but we'd prefer it cheaper
Whilst everybody wants to receive their goods as quickly as possible, if it means spending out more money than we'd like, we'd rather wait and save money. In a recent, comprehensive logistics study by McKinsey, where over 4700 respondents were asked about their delivery preferences, this is what they came back with:
Cheapest form of home delivery: 70%
Same day delivery: 23%
Reliability (specific delivery times): 5%
Instant delivery: 2%
As we can see from these statistics, an overwhelming number of consumers much prefer the cheapest form of delivery, as opposed to receiving their products instantly. Of course, this is very much dependent on the industry. For example, those ordering groceries online would likely be more worried about a delivery service that can offer specific and accurate delivery times; whereas a pharmaceutical delivery service, would do well to offer instant delivery. That said, let's stick to the statistics and assume that the average modern consumer, wants to save money, and is prepared to wait. So, what does this mean for you?
Offer a variety of options
You should endeavor to offer a variety of options. For example, here at Transportify, we can provide our customers with incredibly accurate ETA's on our deliveries, due to the nature of the way that our drivers operate. We can have the nearest drivers pick up and deliver products, whilst guiding them with a state-of-the-art GPS tracking application. This means that we can offer delivery typically within an hour. This means that you can indeed offer instant delivery, though we will have to price it accordingly. That way, those who are prepared to pay extra, can have a VIP delivery service. Otherwise, you can offer the cheapest form of delivery to cater to the larger market.
Here's a table to give you a quick summary of our fleet and base pricing:
Vehicle Type
Dimensions/
Weight Limits
Base Price
(Metro Manila)
Base Price
(Outside Metro Manila)
Base Price
(Visayas/Mindanao)
Wing Van 
32 to 40 x 7.8 x 7.8 ft
12000kg to 28000kg
7500 PHP
6500 PHP
6500 PHP
6w Fwd Truck
18 x 6 x 7 ft
7000kg
4850 PHP
4850 PHP
4850 PHP
Closed Van
10 to 14 x 6 x 6 ft
2000kg to 4000kg
1800 PHP
1450 PHP
1450 PHP
Open Truck
10 to 21 x 6 ft x open
2000kg and 7000kg
2300 PHP
1950 PHP
N/A
L300/Van
8 x 4.5 x 4.5 ft
1000kg
430 PHP
330 PHP
310 PHP
Small Pickup
5 x 5 ft x open
1000kg
310 PHP
250 PHP
220 PHP
Light Van
5.5 x 3.8 x 3.8 ft
600kg
250 PHP
192 PHP
225 PHP
MPV/SUV
5 x 3.2 x 2.8 ft
200kg
160 PHP
130 PHP
140 PHP
Sedan
3.5 x 2 x 2.5 ft
200kg
140 PHP
110 PHP
120 PHP
It's all about the last mile
Being able to offer affordable delivery prices, means that you'll need to streamline your point to point delivery in such a way that it saves your business money—that way you can share those savings with your customers.
A great way of doing this is by implementing a ten-wheeler truck delivery service. This will allow you to ship large quantities of goods in one go, to the "last mile" where smaller delivery vehicles can then disperse the individual products to their respective recipients in good time. This is much more effective than having multiple smaller vehicles go the complete distance, ultimately consuming more fuel and manpower.
SEE ALSO
What Are the Advantages of Outsourcing To Contract Logistics Companies?
As mentioned above, consumers prefer to have cheaper delivery or trucking rates as possible. For business owners, finding the ideal contract logistics companies who can provide the most affordable trucking rates for their logistics needs could be so daunting. Some contract logistics and transport companies will require you a minimum number of deliveries to make logistics services available. Others will require you to set a minimum weight per deliveries. But here in Transportify, you can rent your preferred vehicle without delivery requirements as long as your shipment fits perfectly on our truck. And what's more is that we offer these services at affordable trucking rates.
In today's market, deliveries and shipping become more and more popular and complicated, especially in the e-commerce industry. Outsourcing is paying another business to handle all of the delivery aspects of your business to make it more efficient and cost-effective. Enabling contract logistics companies for freight to manage your logistics means trusting these experts to do what's the best for your business shipping needs.
However, if you're still undecided about whether to outsource your logistics or handle it with your own hand, here are the following advantages you can get from outsourcing your business delivery requirements from logistics companies of your choice.
Reducing Expenses by Acquiring Experience
For business owners, time is money. It is a truth applicable to even e-commerce giants and successful corporations. Giving time to train, optimize, and implement an excellent logistics team is a bit expensive. It requires training, additional staff, salaries, etc. Instead, you can opt for outsourcing your logistics by hiring third party contract logistics companies to deliver your goods. This is an ideal method, especially if you're looking to optimize your deliveries nationwide. How important contract logistics in SCM with affordable trucking rates that are experts can provide you an excellent logistics services that can satisfy the needs of your customers.
Technology and Advanced Software
When it comes to the right back-office system that can manage all of your business logistics requirements, it will require you tons of money that can affect your business capital and investments. And the most common element often neglected is shipping and logistics, which can affect your business' overall sales impact. Hiring contract logistics companies with freight trucking capability and reasonable trucking rates can provide you with the latest and advanced technology when it comes to software. Like Transportify, we offer an on-demand delivery app that allows our customers to book, monitor, and track shipment in real-time and 24/7.
Handle Risk Management
Another benefit you can get from how important contract logistics in SCM with affordable trucking rates is they are experts in risk management. As a business owner, you wanted to ensure that all of your shipments will arrive at your customers safely and promptly. Here in Transportify, we give our customers and business partners peace of mind by providing outstanding delivery and logistics solutions that can satisfy our business partner's consumers. We ensure that all of their shipments will arrive at its desired location safely and on-time.
Conclusion
At Transportify, we have a large number of 10 wheeler trucks for rent, which can handle large loads in one go. Following that, the ten-wheeler truck's burden can be unloaded into smaller vehicles for the final stretch. We can also provide you with a fleet of smaller vehicles for this stage of the delivery. In fact, from start to finish, we can provide you with a complete, effective, and affordable point to point delivery service.
If you'd like more information on the services that we provide, simply contact us today. We have a 24-hour customer service helpline, with a host of friendly representatives ready and waiting to receive your call. Following that, we can point you in the right direction and find the best possible delivery solutions for your requirements.
Scan the QR code or click the button to download the Transportify application
| | | |
| --- | --- | --- |
| | or | |
Frequently Asked Questions:
What logistics services that most contract logistics companies are offering for business owners like me?
🚚 There are many logistics companies here in the Philippines, and they have a variety of logistics services to choose from. Other logistics service providers have customized or personalized approach when it comes to their services. Customers can select their preferred vehicles for shipments, which can give them more profit and sales in return. Businesses can choose from door-to-door, same-day, freight shipping, cargo, and parcels with affordable trucking rates. The same with Transportify, we provide different logistics services that can match the customer's logistics requirements, which can be beneficial in the business and customer satisfaction as well.
Which logistics service provider can give me the most affordable trucking rates for my business?
🚚 As mentioned, many logistics service providers can give you the most affordable trucking rates. However, not all lower prices can give you the excellent logistics services that you're looking for. Since you're paying for less, expect that there are some lapses and unexpected mishaps during transit. However, not all cheaper trucking rates give the worst customer service; other logistics companies like Transportify are committed by providing the best customer service to our customers. So, you have the assurance that your business is in good hands with us.