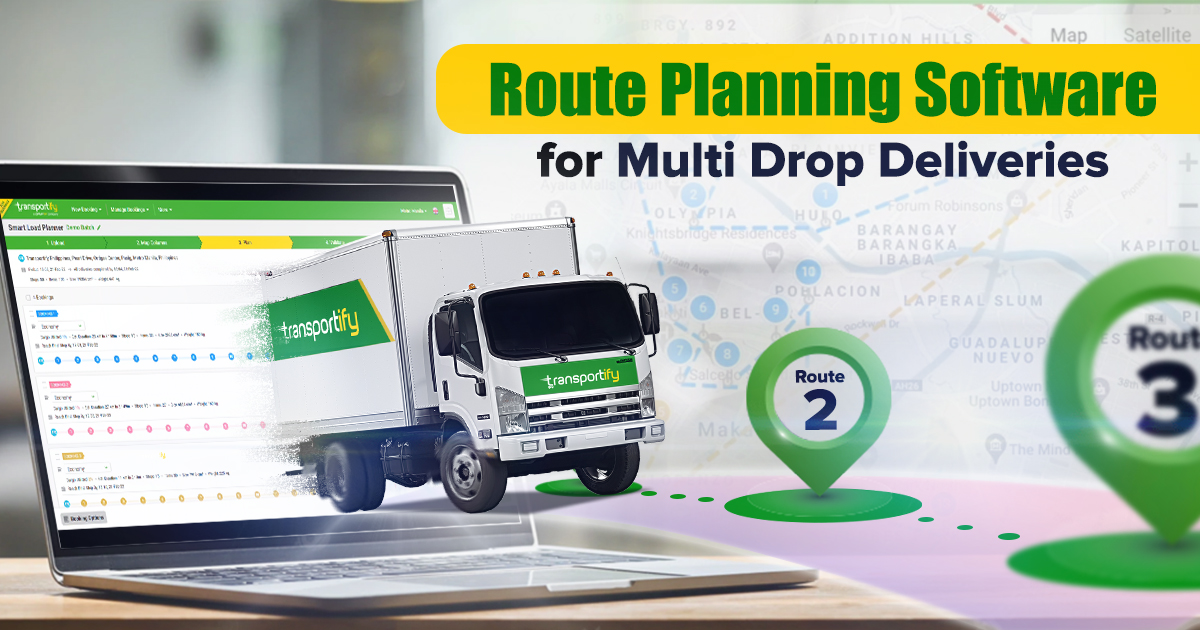 There are a few different options available to business owners when it comes to delivery. One of the most popular is multi-drop delivery. This type of delivery involves making multiple stops at different locations to deliver products or goods. It can be a more efficient way to make deliveries, but it can also be difficult to manage without the right tools. That's where delivery route planning software comes in. In this article, you will be introduced to the helpfulness of multi-drop delivery and the best ways to execute it.
What Are Multi-Drop Deliveries?
A multi-drop delivery is a type of delivery where the driver has to deliver to multiple locations. This can be done with either one vehicle or multiple vehicles. The main goal of multi-drop deliveries is to optimize the route so that the driver can deliver to all locations in the shortest amount of time possible.
There are many factors that need to be considered when planning a multi-drop delivery. The first is the number of destinations that need to be made. The second is the order in which the stops will be made. And the third is the amount of time that each stop will take.
The Challenges of Multi-Drop Deliveries in the Philippines
One of the most common challenges is traffic. The Philippines is a densely populated country with many streets and highways that are often congested. This can make it difficult to get from one delivery location to the next on time. Weather can also be a factor, as heavy rains can slow down traffic and make navigating roads more difficult.
Another challenge is making sure all of the packages are delivered correctly. There is a greater chance of error and packages getting mixed up with multiple stops. This can lead to unhappy customers and lost business.
Delivery route planning software can help overcome these logistical challenges and problems by creating optimized routes considering traffic patterns and weather conditions. Additionally, the software can ensure that all packages are delivered.
Here's how delivery route planning software works: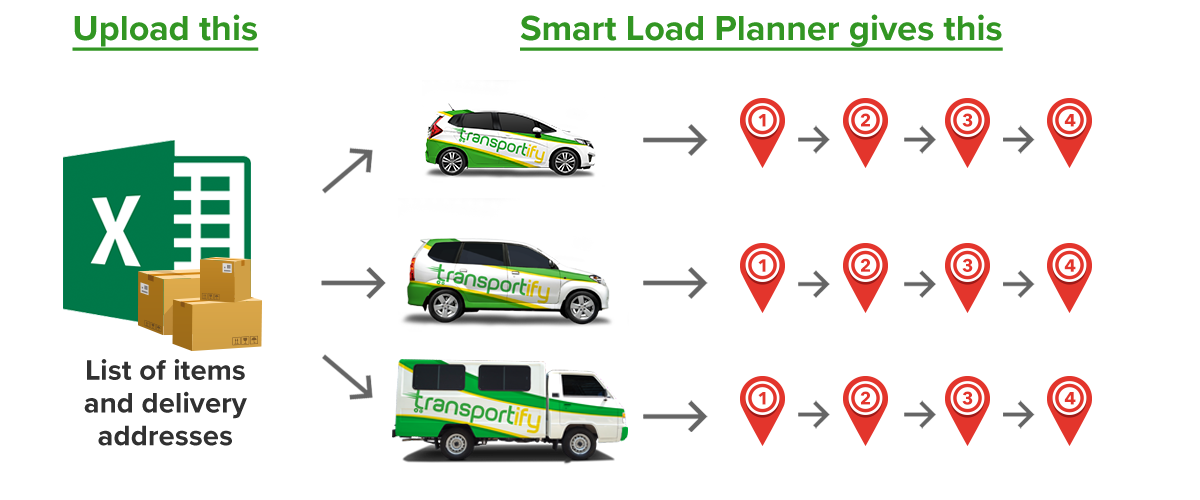 SEE ALSO:
Top Tips To Plan for Multi-Drop Deliveries
It might be difficult to plan multiple drop delivery routes, but here are some tips to efficiently plan multi-drop deliveries. Vehicles must be loaded quickly and efficiently, and there's the danger of traffic or weather conditions causing delays, all while meeting tight delivery deadlines.
But with a little planning using these helpful tips, you can improve your multi-drop delivery route planning. It means you'll be able to deliver on time, increase the number of deliveries per day, and decrease stress.
We frequently come across delivery and route planning errors in the marketplace, and we've used this knowledge and our know-how to bring you these top tips.
Make urgent deliveries a high priority and load them accordingly in the vehicle
Let's get started with the basics. You need to ensure that your driver can access your products as soon as they arrive at their destination. One of the most common reasons for delays is human error during the route planning process. Cargo is transported inefficiently, parcels are stacked out of sequence, or sometimes the wrong vehicle or truck is utilized for the job. It also means that drivers are not wasting time at their destination by rummaging through the load to find the correct package.
Collect the right information
Ensure you have all of the information you'll need about your drops' destinations before you leave. It also reduces the need for drivers to constantly check their destinations or rework their drop schedule. This information should include:
The name and address of the customer
The type of product being delivered
An estimated time of arrival (ETA)
Any special instructions for the drop, such as gate codes or delivery windows
Automate the planning process
Using delivery route planning software to perform the hard work for you can take the pain out of route planning. When you've filled in the delivery information, the route planner will take care of the rest. It will dynamically devise the quickest and most efficient routes based on which drops you need to make.
The delivery route planning software will consider everything, from vehicle capacity to working hours and any extra services, to make the deliveries as smoothly as possible. All you have to do now is specify the resources and hit the "plan" button.
Manage your and your customer's expectation
Providing realistic delivery dates to customers lowers stress on the road. It gives your customers a realistic expectation of when their order will be delivered and gives you some wiggle room if there are delays. If you're constantly meeting or beating your delivery dates, you can lower them further and improve customer satisfaction. Communication is key. Make sure that everyone involved in the process knows how the delivery will be completed. This includes drivers, dispatchers, and customers.
Advantages of Using Delivery Route Planning Software On Optimizing Multi Drop Deliveries
There are many advantages of using delivery route planning software for businesses that make multiple deliveries. Perhaps the most obvious advantage is the time saved in planning each delivery route.
Another big advantage is the increase in efficiency and accuracy of deliveries. By inputting all of the necessary information into the software, businesses can be sure that each delivery driver will take the most efficient route possible. This saves time, reduces fuel costs, and ultimately happier customers.
Finally, having delivery route planning software can give businesses a competitive edge. In today's fast-paced world, optimizing and streamlining your business' delivery process can make a difference.
Transportify's Smart Load Planner Can Give You Cost-Effective Routes
With all the difficulties that come with multi-drop delivery, using the proper tool, such as delivery route planning software, can make a significant difference. Transportify's Smart Load Planner is a delivery route planning software available in the Philippines that allows you to effectively prioritize urgent deliveries, gather correct booking information, and automate multi-drop planning.
The Smart Load Planner saves you time and money by generating optimized bookings for you. Just upload the items you wish to be delivered via spreadsheet, and the Smart Load Planner will recommend the most optimal set of bookings for you with the lowest overall cost.
How Can Smart Load Planner Generate Routes For You?
Using an algorithm that considers the size, weight, and delivery locations of your many items and then chooses the vehicles and routes with the primary objective of minimizing your total cost.
| | | |
| --- | --- | --- |
| | or | |
Frequently Asked Questions:
What is multi drop delivery?
🛒 Multi drop delivery is the process of making multiple deliveries in one trip. This can be done by either making multiple stops at different locations or by delivering to multiple customers at the same location. The primary objective of multi-drop deliveries is to ensure that the driver can deliver to all areas in the most efficient time possible.
What booking information should be collected accurately by booking managers?
🛒Before your driver leaves, make sure you have all of the information you'll need about the drops' destinations. It minimizes the need for drivers to constantly check their destinations or rework their drop schedule. This information should include the name and address of the customer, the type of product being delivered, an estimated time of arrival (ETA), and any special instructions for the drop, such as gate codes or delivery windows.