Use this service if you require your driver or trucker to print documents before arrival at your first location. This service is commonly used by customers who require one of the following:
a. Delivery by Transportify to a logistics company that will forward the cargo via air or sea freight to another location, requiring printed documents about such shipping.
b. Authorization of Transportify driver or trucker, in the form of printed documents, in order to collect cargo from a pickup location.
When using this extra service, please don't forget to attach to the booking the documents that need to be printed. The extra service is available for all vehicle classes except Mini Dump Truck.
Where Can I Add Document Printing?
When you book, you may select the Document Printing option in the extra services section. A customer can select this option with an additional fee.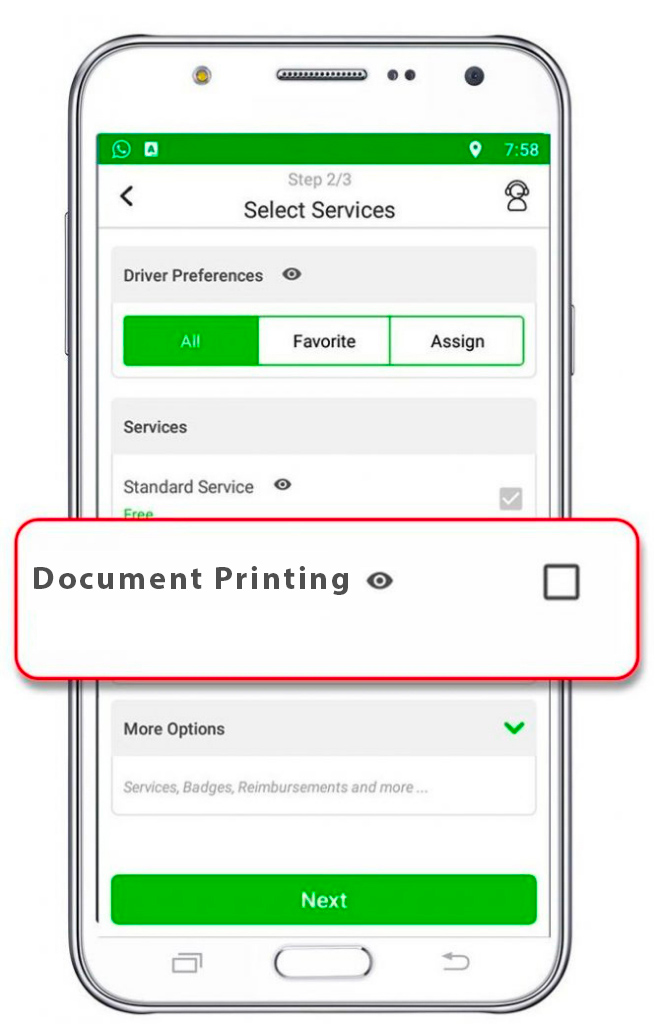 For any concerns, you may chat with our Customer Service.