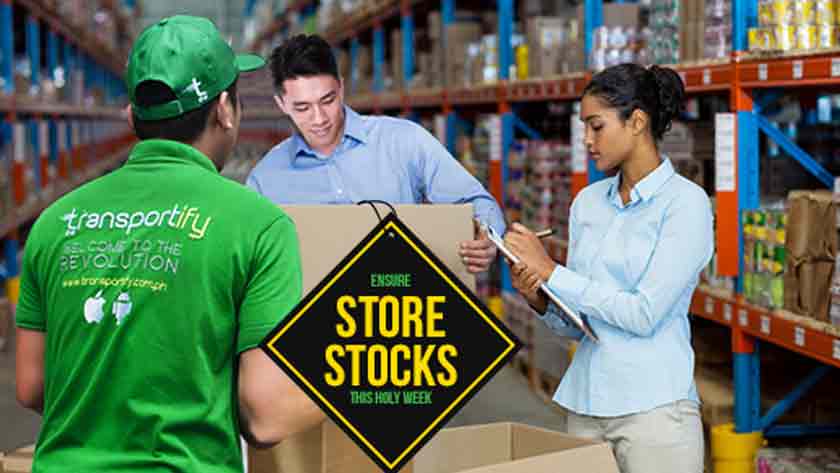 During Holy Week and other days-long, non-working holidays, a lot of stores and public places are closed and most staff and employees are taking a rest from work. Because most manpower and sources will be unavailable for about a week, businesses that are planning to stay open during the Holy Week need to double time in stocking. To do this, they also need to double their efforts. However, some businesses might need logistics help in handling the volume of their inventories and supply stocks.
Retail stores
Transportify on-demand delivery app can help small-to-medium retail stores in restocking their inventories. Some small-to-medium enterprises have a very limited logistics service source. If the need for additional delivery fleets arises, business owners just need to use the Transportify app to book stock delivery requests.
Fast food chains
An official logistics fleet is something that all fast food chains must have. They need it for delivering their customers' orders and for transporting frozen goods to the restaurant's kitchen. Even so, if fast food chain managers and owners need an extra helping hand to cover more work, they can count on Transportify freight logistics company.
Grocery stores and warehouses
Running businesses like groceries and warehouses is not easy. They have larger floor areas and need larger number of items. To restock the inventories as fast as possible for these kinds of businesses, hiring third-party logistics partners like Transportify will help speed up their official delivery trucks' duties. Transportify's truck for rent can accommodate up to a maximum of 1,000kgs of weight.
In line with our goal to improve the local logistics condition, Transportify tries its best to be of service even during the holiday season. We believe that the ease in simple logistics factors in the local logistics industry can result in a widespread convenience in the daily lives of the Filipinos.