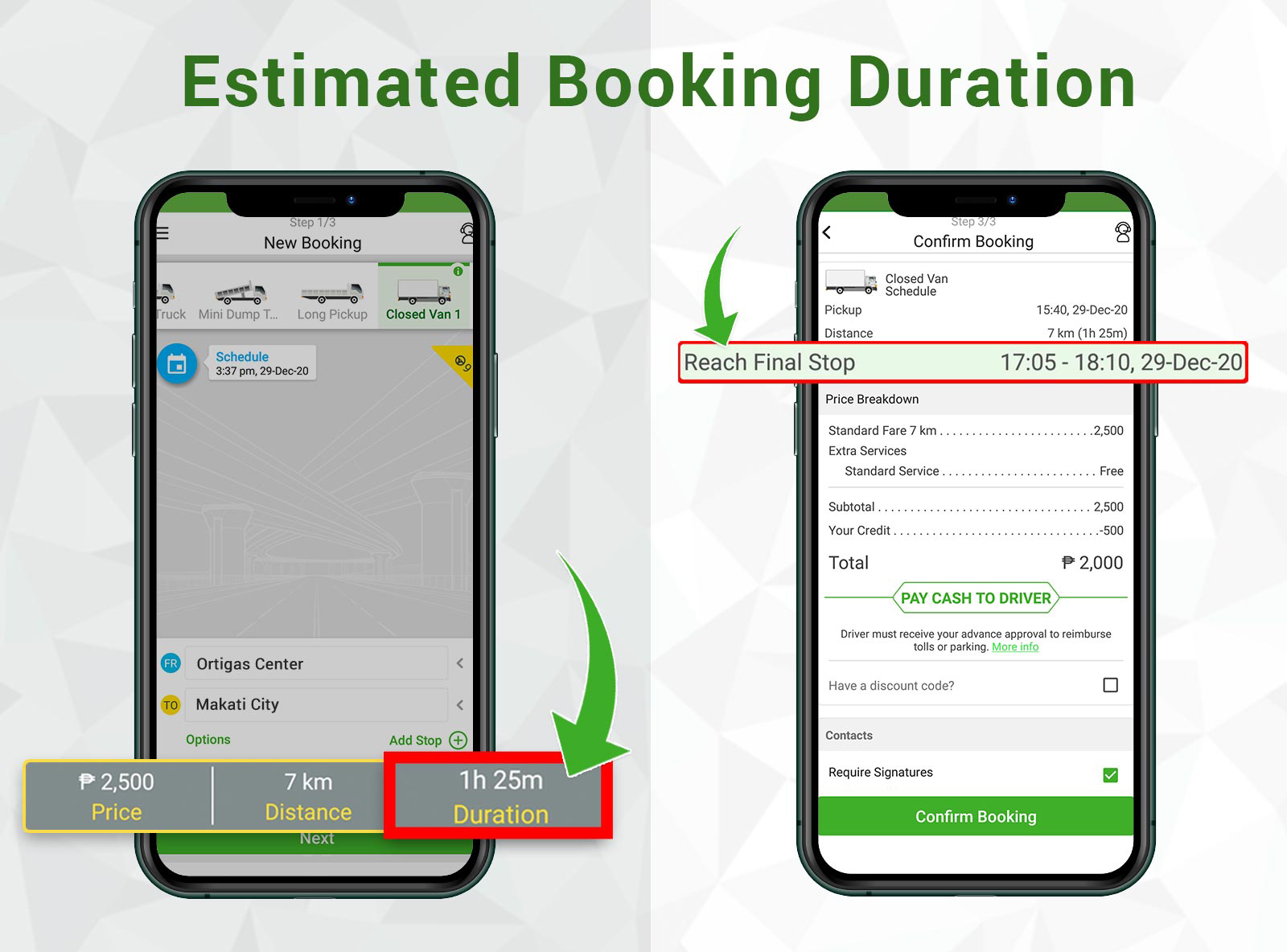 To help customers with planning, Transportify provides an estimated time of arrival to the final destination for some vehicle types. The estimate is based on Google's transit time calculation of the route and historical data from our platform of waiting time per location.
Note that this is an estimate only and not a guarantee. Things such as unusually long waiting or loading/unloading times, bad weather, or heavy traffic can cause the duration and final arrival time to differ substantially from our initial estimates. Furthermore, such an estimate is only available for some vehicle types.
You will see this estimate in multiple ways before and during your booking:
We provide customers with an estimated duration of the booking.
Before confirming the booking, that estimated duration is converted into the estimated time of arrival.
While the booking is in progress, our app will evaluate whether your booking will arrive on-schedule or not compared to the original estimate.