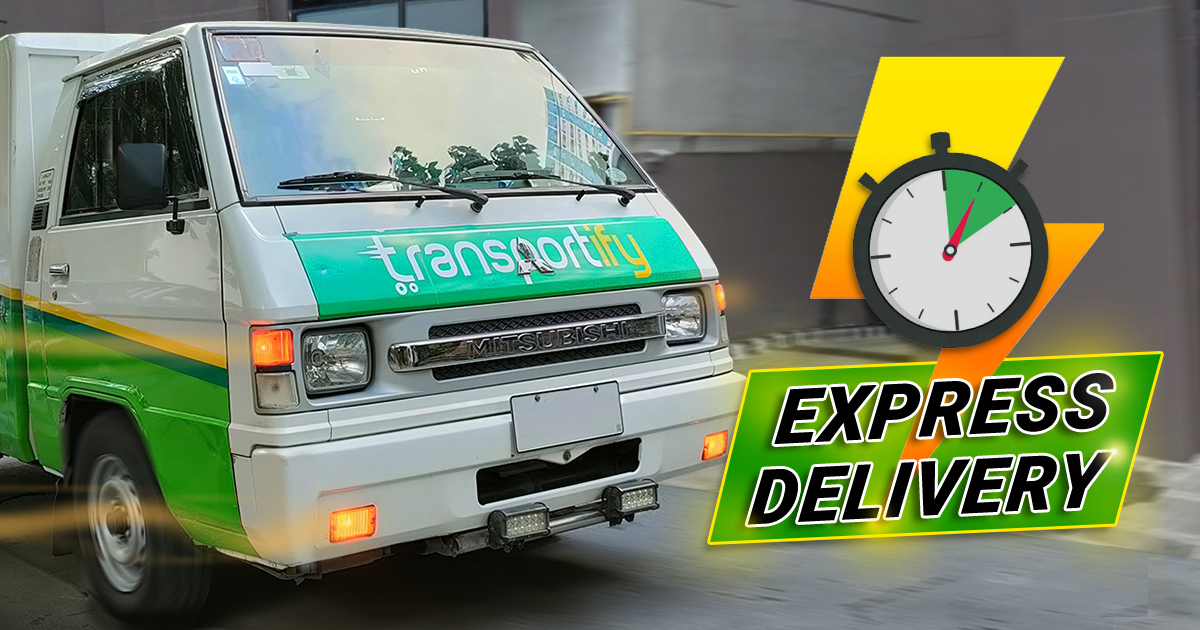 Express shipping service is the future of online package delivery. More and more customers today are opting to use express shipping services for their online purchases rather than waiting days or weeks for standard deliveries through the mail. This trend has been observed worldwide but is especially prevalent in developing countries like the Philippines, where express shipping options are not as readily available. The article will discuss how express shipping service works and why people prefer it over other delivery methods.
Why Do Modern Consumers Prefer Express Shipping Services?
Today, express shipping is a fast and reliable delivery method for online package delivery. Customers prefer express shipping services because it provides more immediate, more secure deliveries with their express tracking system. It makes the customer feel safer having their packages delivered on time at the promised arrival date. Another benefit of express shipping services is that they also provide door-to-door where they deliver your parcel right outside your doorstep, so you do not have to worry about going to warehouses or stores to claim packages.
Other benefits include:
better customer experience;
no need to fill up forms when receiving parcels by mail;
and there are no additional fees added to regular rates, unlike normal shipments.
Express Shipping Versus Standard Shipping
When it comes to shipping, there are two primary options: express and standard. Both may be required in an e-commerce company for online package delivery, depending on the mode of shipment and delivery time. Let's look at the differences between express shipping and standard shipping.
Standard Shipping
Regular shipping is referred to as standard delivery. It does not include overnight or any other special services for shipments. Standard shipping is often less expensive and delivered by surface couriers.
Express Shipping
Expedited delivery is referred to as express shipping. Express shipping providers can be done within the same pick-up day or the next day. For inland deliveries, logistics companies like Transportify offer a variety of vehicles to send time-sensitive cargo within hours. Here are vehicles for express deliveries that can be picked up at your doorstep within 2 hours after confirming the booking.
Vehicle Type
Base Price
(Metro Manila)
Base Price
(Everywhere Else in Luzon)
Base Price
(Visayas/Mindanao)
6w Fwd Truck
18 x 6 x 7 ft
7000kg
4850 PHP
4850 PHP
4850 PHP
Closed Van
Extra Load 4000kg
10 to 14 x 6 x 6 ft
4000kg
2700 PHP
2550 PHP
2550 PHP
Closed Van
Extra Load 3000kg
10 to 14 x 6 x 6 ft
3000kg
2400 PHP
2120 PHP
1950 PHP
Closed Van
Regular 2000kg
10 to 14 x 6 x 6 ft
2000kg
1800 PHP
1450 PHP
1450 PHP
Here are the most important differences between the two:
Delivery Time
The delivery time is one of the most significant distinctions between express and standard shipping. Depending on the logistics provider and destination, express delivery can be delivered the same day or the next day. The cargo or package will often be sent by a dedicated truck for inland destinations and air freight for interisland. Most air and land freight forwarders deliver within 24 to 48 hours if you need something quickly. On the contrary, in standard shipping, the typical delivery period ranges from a few days to a few weeks, depending on the distance between the origin and destination.
Costs
Standard delivery is less expensive than express shipping since the cargo is usually transported by sea or road freight, which is more economical than air freight. On the other hand, express shipping implies quicker and more expedient delivery, which means freight and delivery costs are typically higher than those for other modes of transportation. However, if the impact of express shipping on businesses is looked at, express delivery services exceed expectations and give consumers or receivers more satisfaction, thus can imply higher profit.
Service Features Customers Commonly Look For in a Shipping Service
Here are the common service features customers must look for when searching for an express shipping provider:
Seamless, Transparent, and Hassle-Free Experience
An express shipping service that offers online package delivery should provide customers with a seamless experience. Express shipping services that are easy to use and less costly will render better client satisfaction in return. For example, if you are looking to hire an express service, it would be best to research who can offer what kind of online package delivery plan ahead of time.
A good express courier company should have clear information about your shipping costs and any additional fees associated with them so you know exactly how much each plan will cost before making payment. This way, there won't be any unpleasant surprises when you are billed for something unexpected or included with the express shipping service plan.
Accommodating Customer Service
The express courier company should also have a solid customer support hotline where you can call and ask any questions about their online package delivery services. Good customer service is essential for any business, whether online or offline. However, in the case of online businesses, good customer service can make or break a company. This is because customers cannot see or touch the product they are buying, so they rely heavily on the quality of customer service to ensure that they are making a wise purchase decision.
Flexible Time Options
Express shipping service can be arranged for the same day, the next day, or even within a specific time frame depending on the customer's preference and needs. If there are no shops open during normal business hours, express delivery will come through without hassle at any given hour of the night or day necessary.
Online package delivery has become more flexible due to express services offered by courier companies today. It gives them an advantage over competitors who do not yet provide this type of service. Customers want options when shopping online, which express shipping allows for these people while reducing waiting times significantly compared to standard postal mail or other non-expedited services.
SEE ALSO
What Is the Future of Online Shopping in the Philippines?
The Philippine Statistics Authority (PSA) released a report in September 2017 stating that the country's e-commerce industry has been growing at an annual rate of 25.12 percent, reaching a total value of Php90.48 billion in 2016. This only proves that online shopping is becoming increasingly popular in the Philippines, as customers express their preference for online shopping and express shipping services.
Online shopping and package delivery have been rising in the Philippines, as more and more people are turning to the internet to purchase items. This is due, in part, to the growing number of online stores that offer a wide variety of products and services. And because of this increase in demand, express shipping service has become the top preferred delivery service for online package delivery.
The main reason is that express shipping delivers packages much faster than the other available options. In most cases, express shipping can deliver a package within 24 hours or less, compared to the days it takes for standard shipping to arrive. This is especially important when customers need items in a hurry.
Entrust Your Online Package Delivery to the Expert
As a logistics manager, you want to make sure that your packages get to their destination as soon as possible. Transportify is quickly becoming the go-to express shipping service for online package delivery in the Philippines. With our extensive network of drivers and fleets, we can ensure that your packages will be delivered on time, every time.
Transportify now offers its express shipping services throughout Cebu Island, Davao, Cagayan De Oro, and General Santos City. In addition, Transportify offers MPVs and light commercial vehicles for businesses and individuals in these regions who require express shipping services for online package delivery. You may check our Address Checker to know more about our service area or send an email to business@transportify.com.ph.
| | | |
| --- | --- | --- |
| | or | |
Frequently Asked Questions:
Why is express shipping service a more preferred delivery method?
⌛ People nowadays prefer to get something at their doorstep as soon as possible. Hence, this is the demand and one of the prime priorities for any consumer. Logistics service provides like Transportify provide express shipping services anywhere in Luzon, Cebu, Davao, General Santos City, and Cagayan De Oro. On-demand services such as this allow businesses and consumers to schedule deliveries according to their preferred schedules.
What are the vehicles fit for online package delivery?
⌛ Most of the online packages are smaller, therefore it best fits MPVs, sedans, or light delivery vehicles like L300 and Closed Vans. These vehicles are best to use when booking for express shipping services because they are easier to maneuver and less likely to be caught in traffic around the metro.