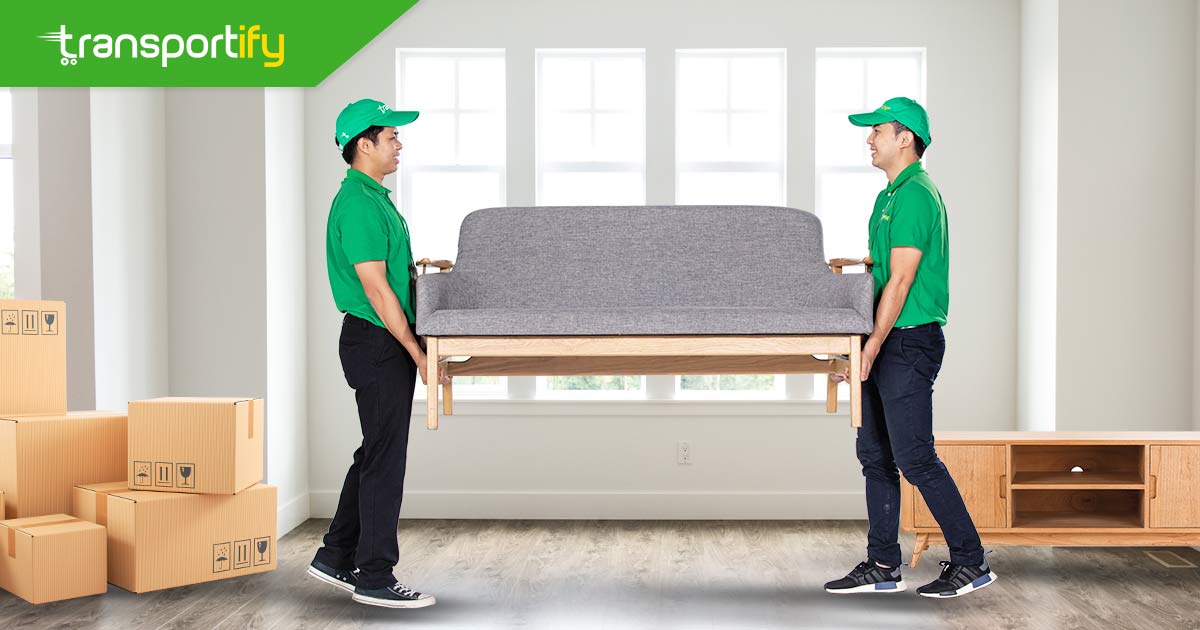 Your condominium unit is your haven. It is a place where you can relax and just be yourself. More often than not, people decorate their homes according to their personalities, taste, hobby, and passion. Likewise, condo owners choose the furniture and home decorations that suit their lifestyle. Download the app now and try it yourself.
But choosing the right furniture and decoration is just the tip of the iceberg when dressing up a home—people also need to consider how to transport the furniture from the store to their house or condominium unit. Luckily for new condo homeowners, Transportify accepts furniture delivery service requests 24/7 from stores to residential high rises. Our prices for Standard rate and Full Day rate vehicles are as follows:
Vehicle Type
Dimensions/
Weight Limits
Base Price


(Metro Manila)

Base Price


(Outside Metro Manila)

Base Price


(Visayas/Mindanao)

Wing Van 

32 to 40 x 7.8 x 7.8 ft




12000kg to 28000kg

7500 PHP

6500 PHP

6500 PHP

6w Fwd Truck

18 x 6 x 7 ft




7000kg

4850 PHP

4850 PHP

4850 PHP

Closed Van

10 to 14 x 6 x 6 ft




2000kg to 4000kg

1800 PHP

1450 PHP

1450 PHP

Open Truck

10 to 21 x 6 ft x open




2000kg and 7000kg

2300 PHP

1950 PHP

N/A

L300/Van

8 x 4.5 x 4.5 ft




1000kg

430 PHP

330 PHP

310 PHP

Small Pickup

5 x 5 ft x open




1000kg

310 PHP

250 PHP

220 PHP

Light Van

5.5 x 3.8 x 3.8 ft




600kg

250 PHP

192 PHP

225 PHP

MPV/SUV

5 x 3.2 x 2.8 ft




200kg

160 PHP

130 PHP

140 PHP

Sedan

3.5 x 2 x 2.5 ft




200kg

140 PHP

110 PHP

120 PHP
If your real estate agent just turned your condo unit over to you and you cannot wait to fill it up with colors and items, you can rely on Transportify's on-demand app for immediate delivery services. Within the same day that you bought your furniture and decorations, the Transportify budget truck rental service will come by to pick up your items and deliver them to your condo address.
Booking a furniture delivery service with Transportify is like booking a truck with a traditional courier service provider—you contact the courier service, pick a delivery vehicle that suits your needs, and set the time, pickup, and drop-off location. The only difference is that with Transportify, you do everything digitally with just a few taps and clicks on your smartphone.
Moreover, renting trucks from traditional courier service providers requires a longer process, and it would take you days before you can get your furniture out of the store. In contrast, Transportify has 24/7 immediate delivery services and can deliver your purchased items to your home on the same day you booked the transaction.
Additionally, aside from immediate delivery services, the Transportify app has a Track & Trace Feature, which allows the homeowner to monitor the delivery vehicle carrying his furniture items. The app also allows the user to customize services, such as selecting the Special Help by Driver and Extra Helper services, so he has someone to assist him in carrying the furniture from the condominium lobby to the floor he lives on.
The Transportify app for moving furniture can be used not just from furniture stores to condos, but also from house to condo, in case the new condo owners already have household items that need to be moved. If you have any questions about our 24/7 furniture immediate delivery services straight from the store, you are welcome to contact our customer service representatives.
What are the Benefits of Immediate Delivery Services for Furniture Businesses?
The Philippines is one of the most known manufacturers of high-quality furniture. As such, It has been notably dubbed the "Milan of Asia" with its artistic creations and unique designs. The industry is primarily made up of 98% small to medium enterprises, which means that it is still not heavily commercialized. For that reason, each item is distinct from the others.
With the creativity of Filipinos, the furniture industry is one of the primary industries in the Philippines. If you are in the business, it would be a challenge to make your products more appealing to customers. So, how do you do it?
Furniture Immediate Delivery Services
In today's age, customers want convenience. Furniture sold through an online platform is said to account for over 14% of the total sales by 2023. Keeping up with the such tight competition, one of the best features that you could provide for your customers is a furniture delivery service.
If you are still starting a furniture business, you should engage the services of a third-party logistics provider such as Transportify.
Benefits of Using A Third-party Furniture Delivery Service
By providing a furniture delivery option for your clients, it might be a struggle to set up a whole system. For this reason, availing of the services of Transportify is the most practical choice you can make for the following reasons.
1Saves extra expenses
Creating a delivery system entails that the business must have a whole logistics department. This may cost additional fees for new personnel, equipment, and vehicles. Considering that in business, every penny counts, you should not have to deal with this burden.
Transportify now offers furniture delivery service at a reasonable price. Our services already include the necessary driver, carrying tools, and a van or truck, that you can choose from whatever the size of your furniture is.
2Competitive edge
According to Forbes, finding ways to deliver your goods as quickly as possible is critical to stay ahead of the competition. Furniture delivery service can provide you with a competitive edge against the numerous furniture store in the Philippines.
Customers will always purchase from stores that give them the most convenient options. Providing furniture immediate delivery services will surely attract more clients.
3Available 24/7
Rush shipping? Last-minute deliveries? All these can be accommodated when you use Transportify's immediate delivery services. Amp up your services by giving your customers the option to receive their orders anytime, anywhere.
Transportify's immediate delivery services guarantee that your furniture will be delivered right at your customer's doorstep as quickly as possible, without any damages. Our furniture delivery service is available anytime and anywhere – even during the holidays.
4Equipment catered for all furniture
One of the primary reasons why customers want a furniture immediate delivery service is because furniture is quite challenging to move around. They are bulky and challenging to carry by yourself.
Getting a third-party furniture delivery service like Transportify will make it easier for your customers. Also, our furniture delivery option already has all the necessary equipment needed to transport an item of furniture.
Our movers are professionally trained and well-mannered that will do all the hard work for you. We are also equipped with moving equipment such as hoister straps and dollies to transport heavy furniture safely easily.
Our wide array of vehicles can accommodate any furniture of all sizes and amounts. Whether it is a long table, a wooden shelf, or even a bed frame, you would not have to worry about transporting it right to your customer's house. Included in our fleet are the L300 and a ten-wheeler wing van.
SEE ALSO
Why Transportify Is the Best Furniture Delivery Service Available?
Making a name for your business means having something that sets you apart. It also means that you prioritize customer experience above all else. For this reason, you must have a furniture delivery service that can help your customers get their orders quickly.
Today, Transportify is one of the premium furniture delivery providers, and you can never go wrong with it. It is available in different areas in the Philippines and is easily one of the most convenient delivery service providers.
Known for its services such as door to door delivery, same-day delivery service, lipat Bahay, and immediate delivery services, Transportify is genuinely the best furniture delivery that you can find in the Philippines.
You can avail of the services by downloading its mobile application, which can be found in the App Store and Play Store. Our services are even available 24/7. Book a furniture delivery service through the app, and your business will surely gain more customers and profit.
| | | |
| --- | --- | --- |
| | or | |
Frequently Asked Questions:
Does Transportify do furniture delivery?
🚚 Transportify offers a wide selection of vehicles that can deliver furniture of any size. For chairs and even small cabinets, you can book the sedan vehicle. For tables, couches, and single bed frames, the L300 / Van can load up and deliver to your doorstep. For sofa sets and king-sized bed frames, you can use the 4W or 6W closed van.
How much does the immediate delivery service of furniture cost?
🚚 Cost depends on where you bought the furniture. Rates range from ₱600 – ₱3,000 depending on the size of the furniture and the size of the item. An affordable alternative is by booking Transportify to deliver your on the same day your furniture. With rates that can save you up to 40% compared to the usual. Pay only for the vehicle you'll book and the delivery distance.