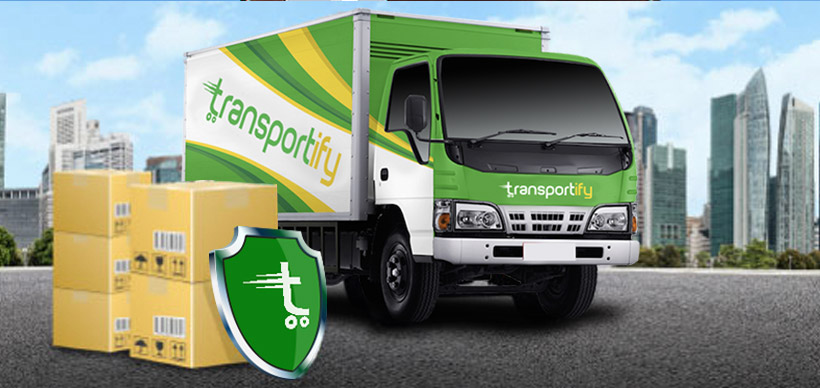 Your booking includes complimentary incidental goods insurance in case of lost, stolen, missing, or damage during a pick-up, transportation, or delivery of new goods, merchandise, items, and belongings booked and transported using the Transportify application.
The liability limit amounts to ₱3 Million for Business Program customers. For normal bookings, the liability limit depends on the vehicle type, as stated below:
Vehicle Type
Standard Limit (in PHP)
Wing Van
(12000kg to 28000kg)
35,000
6w Fwd Truck
(Regular 6w Fwd Truck and Wing-Van-Type)
35,000
Mini Dump Truck
35,000
Open Truck
(7000kg)
35,000
Open Truck
(2000kg)
25,000
Closed Van
(2000kg, 3000kg, and 4000kg)
25,000
L300/Van
(Regular L300/Van and Long/H100)
15,000
Small Pickup
15,000
Light Van
15,000
Canopy Multicab
8,000
MPV/SUV
8,000
Sedan
8,000
Incidental Insurance
Click below for the incidental insurance policy, procedure, and claims form from Transportify.
Non-Covered Items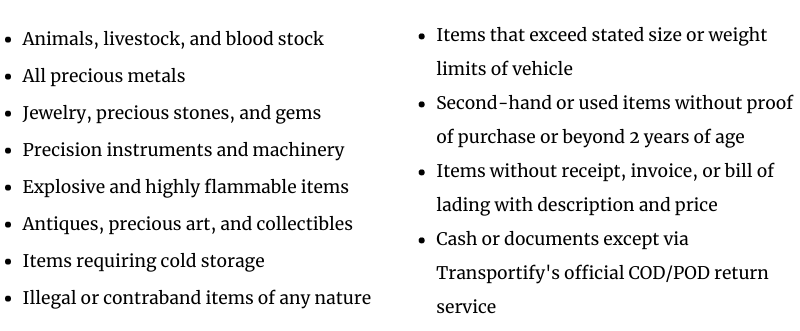 Non-Covered Causes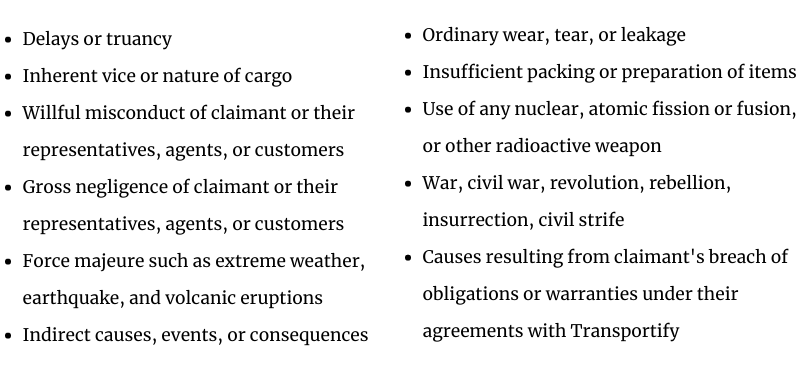 For concerns about claims and our warranty, send an email at claims@transportify.com.ph.